2019 Activity Summary
IACLE reports an exceptional year as membership grows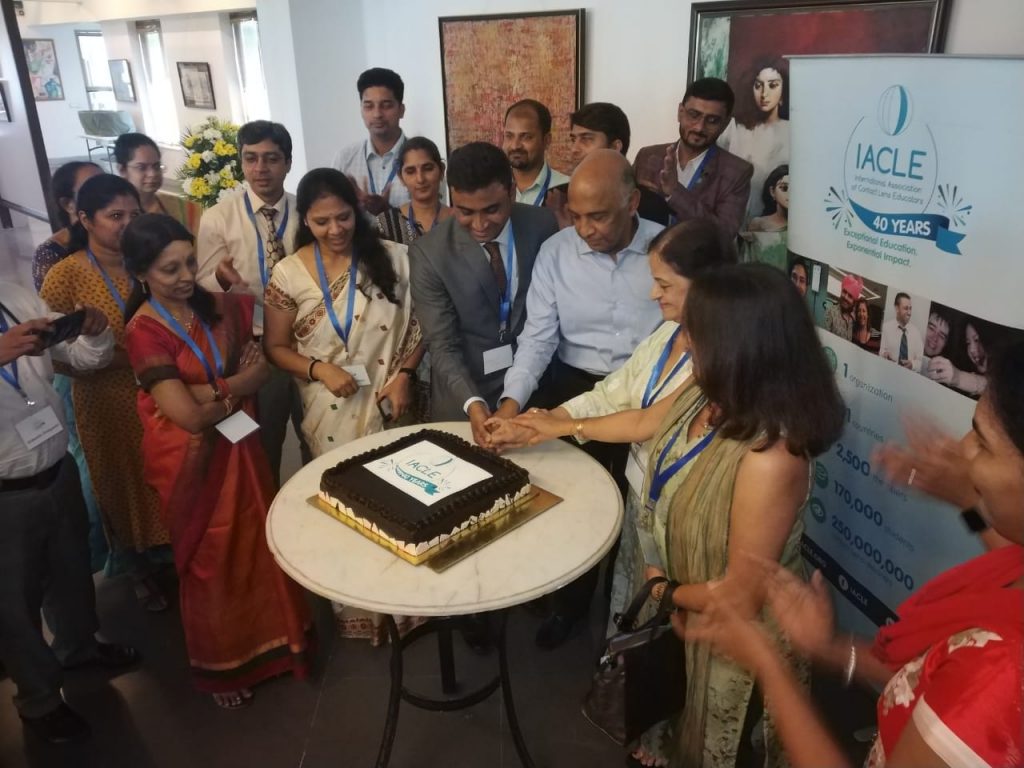 More contact lens educators worldwide are enjoying the valuable benefits of belonging to IACLE. Membership grew by 11% in 2019 as IACLE celebrated its 40th Anniversary with events around the world.
At the end of the year, the association had a total of 938 active members, compared to 845 at the close of 2018. IACLE was represented in 78 countries, with the highest numbers in China (276), India (139), Colombia (47), United Kingdom (46) and South Korea (43). More than a third of members (35%) were Fellows of IACLE (FIACLEs).
Key achievements for IACLE in 2019 included:
• Annual increase in membership of 11% as at 31 December
• 40th Anniversary events at major international, regional and national meetings
• Total attendance of 8,359 at IACLE's own meetings, training and events
• Launch of new website with enhanced ease of use and design
• Completion and translations of the New IACLE Contact Lens Course (ICLC)
• Fully updated Distance Learning Program to align with New ICLC
• 1,585 students at 42 institutes completed the Student Trial Exam
• 44 news items and features on IACLE published during its 40th year
President Dr Shehzad Naroo commented: '2019 was an exceptional year for IACLE. We celebrated our 40th Anniversary around the world with friends old and new. We are grateful to our sponsors who supported our various initiatives in 2019. We have big plans for the rest of 2020 and new resources planned for 2021.'
Read the 2019 Activity Summary
– ENDS –
For media enquiries please contact:
Alison Ewbank
Communications | International Association of Contact Lens Educators
International Association of Contact Lens Educators
London | United Kingdom
Email: a.ewbank@iacle.org
Work: + 44 208 390 9378 | Mobile: + 44 7732 121 959
Skype: alisonewbank1 | Web: www.iacle.org
NOTES FOR EDITORS
1. Access the IACLE Activity Summary 2019.
2. Dr Shehzad Naroo is Reader at Aston University in Birmingham, UK.
3. Information on all IACLE activities and membership benefits is available at www.iacle.org.
About IACLE
The International Association of Contact Lens Educators was established in 1979 and is a non-profit, non-political association. IACLE has 938 (as of December 2019) active members in 79 countries and welcomes contact lens educators from all eye care professions and related disciplines. IACLE is dedicated to raising the standard of contact lens education and promoting the safe use of contact lenses worldwide. It is the leading provider of educational and information resources essential to contact lens educators. IACLE is supported by leading global contact lens manufacturers: Platinum Sponsor Alcon, Gold Sponsor CooperVision, Silver Sponsor Johnson & Johnson Vision, Bronze Sponsor Bausch + Lomb and Donor Sponsor Euclid.