2022 4th IACLE Virtual Conference
'Make students practice ready' conducted on Saturday 14 May 2022
President's welcome message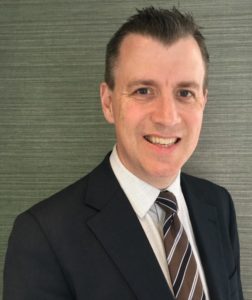 Our 4th Global Virtual Conference was devoted to ensuring that when teaching our students about the science and art of contact lens practice, we ensure that they are ready to take their skills into the next stage of their career where they work as qualified eye care professionals.
Our program featured a range of educators from all over the world discussing how they train and enthuse their students, sharing their experiences across a range of educational approaches. The meeting featured a discussion about how to best establish contact lens clinics within teaching institutions – an area which I think is of great interest to all IACLE educators.
Many people worked hard to bring this together. Thanks to our speakers for sharing their expertise with us. I am grateful to our Executive Manager of Educational Programs, Nilesh Thite, for his efforts in bringing together our 4th Global Virtual Conference. I would also like to thank and acknowledge the contribution and support of our sponsors for this meeting. Their long-term investment in 'educating the educators' allows us to host events like this.
Conference chair's welcome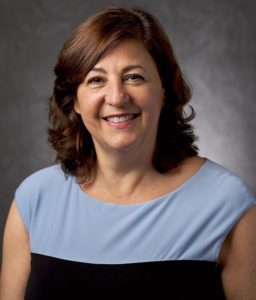 Speakers worldwide discussed various topics around the theme of 'Making students practice ready'. As educators, we attempt to continually update our curriculum and courses to keep them current and challenge our students to prepare them adequately for practice. An introduction by IACLE President, Professor Philip Morgan, began the session by setting the conference's objectives. This was followed by two speakers, Professor Craig Woods and Dr Cheni Lee, who discussed integrating problem-based learning and case reports in teaching. The session continued with Dr Maseedupally and Dr Ghorbani Mojarrad, who spoke on the challenges and solutions of assessing students' practical skills, including how to conduct hands-on practical sessions.
The following session was a panel discussion moderated by Dr Byki Huntjens and several panelists to address how to establish a contact lens clinic and provide effective patient communication and counselling. We also heard from Dr Mehta, who demonstrated how to get the most out of the Student Area on IACLETOP. Finally, I shared the logistics of establishing and implementing an internship/externship program. The conference ended with a discussion section where participants shared their feedback.
The program featured presentations on:
Problem-based learning
Incorporating case reports in teaching
How to conduct a practical session
Challenges and solutions in assessing students' skills
Effective patient communication and counselling
Internships and externships
PLUS a panel discussion on 'Programs and activities to establish contact lens clinics in institutional settings'. Expert academics from China, Colombia, Malaysia, and Palestine presented their experiences running a student contact lens clinic focusing on learning activities and attracting more patients.
A word from the conference organizer
IACLE Executive Manager of Educational Programs Nilesh Thite says, 'IACLE's 4th Virtual Conference promised to deliver a much-needed theme 'Make students practice ready.' I believe this one-of-a-kind event benefited all contact lens educators.'