Accreditation Exam 2009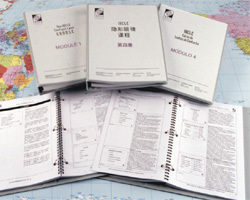 Registration is now CLOSED for the 2009 administration of the IACLE Accreditation Examination.
Dear Members of IACLE,
Thank you for your registration. By now you should have received notice that your registration has been accepted. Your IACLE Regional Coordinator/Administrator will contact you and provide you with all the necessary paperwork such as 'Candidate Exam Instructions' and 'Final Instructions to Candidates'. You must also receive a personal identification number and all examination details such as time, location, the name and contact details of your test supervisor.
We strongly suggest you prepare for the exam by completing the Distance Learning Program (DLP) where by you systematically study the modules of the IACLE Contact Lens Course.
We hope a successful outcome for all leads to qualifying for the Fellow of IACLE (FIACLE). FIACLEs are seen as leaders within their field, frequently invited to speak at educational meetings, providing practitioner and student education within their professional communities.
IACLE Regional Coordinators/Administrators of this administration are:
Asia Pacific:
Cheni Lee, Regional Coordinator: cheni@cbn.net.id
Qu Xiaomei, China National Coordinator: quxiaomei2002@126.com
Kim Dongpil, Korea National Coordinator: kim082@hotmail.com
Europe/Africa-Middle East AND the Americas:
Carmen Carrillo, Regional Administrator: carmen.carrillo@infonegocio.net.pe
Latin America:
Guillermo Carrillo, Regional Coordinator: gcarrillo@infonegocio.net.pe
Feel free to contact your IACLE Coordinator/Administrator. Best of luck with the exam!