2009 IACLE Accreditation Examination
A reminder to members regarding the administration of the distinguished Accreditation Examination set in November this year: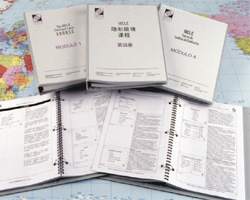 Worldwide (excluding china) Saturday 7th November
China exclusively Tuesday 10th November
The initial announcement of this event was met with instantaneous affirmative responses from members and non-members
The Accreditation Examination remains a superior means of measuring contact lens knowledge. To date there are no other means like it which assesses one's level of knowledge and identify areas of deficiency at this capacity. Hence, a successful outcome is honoured with an invitation to become a 'Fellow of IACLE' (FIACLE). The FIACLE title encompasses a wealth of stature and defines one as a leader in their field.
Here are some powerful quotes from our FIACLEs to date…
"In the academic field there are numerous ways to 'upgrade' yourself professionally (MSc, PhD etc). However, in the field of contact teaching there is no such standard or classification. Therefore, I was very excited about the FIACLE accreditation exam. For me as a young teacher, it proved that I was on a level that I hoped I would be, and among peers. It gave me self confidence to proceed and to excel. Also, within our school, with many other faculties under one roof, the international recognition was viewed upon with respect. I have not regret a single minute of doing it, and use the FIACLE title wherever I can."
Eef van der Worp, BOptom, PhD, FAAO, FIACLE
"In my professional career it has brought distinction, self-esteem, and growth not only goodwill but also options for additional income on an international scope."
Orlando Neira, OD, FIACLE – CIBA Vision Professional Affairs LA cone south (Colombia)
IACLE has developed educational and remediation programs to help raise the level of knowledge and skills. Programs such as the Distance Learning Program (DLP) provide members with a systematic method of studying the modules of the IACLE Contact Lens Course. This is an excellent means of preparing to write the Accreditation Examination. If you are interested in participating in the DLP, please contact your local IACLE coordinator or the IACLE Secretariat.
Asia Pacific:
Cheni Lee, Regional Coordinator: cheni@cbn.net.id
Qu Xiaomei, China National Coordinator: quxiaomei2002@126.com
Kim Dongpil, Korea National Coordinator: kim082@hotmail.com
EAME:
Carmen Carrillo, Regional Administrator: carmen.carrillo@infonegocio.net.pe
Latin America:
Guillermo Carrillo, Regional Coordinator: gcarrillo@infonegocio.net.pe
IACLE Secretariat: iacle@iacle.org
Please complete and submit an application form if you are interested in registering for the 2009 IACLE Accreditation Examination – download form (pdf)