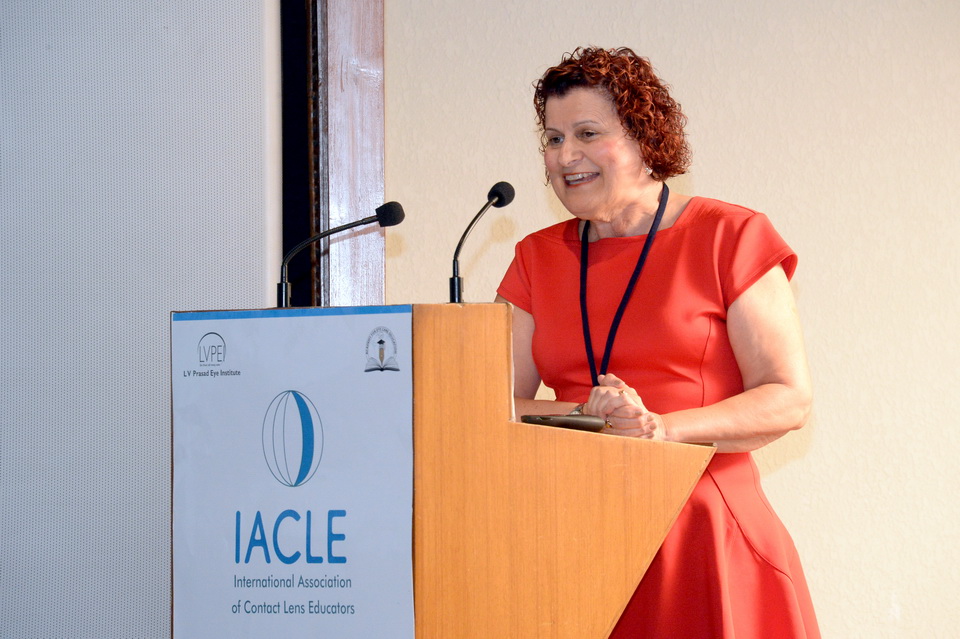 In 2020, the IACLE Lifetime Achievement in Contact Lens Education Award was presented to Professor Luigina (Gina) Sorbara for her many contributions over the nearly 40 years she has been involved in imparting her knowledge to IACLE members worldwide.
Unfortunately, due to the global pandemic, we were unable to present the award in person to Professor Sorbara, but many of her past and current colleagues paid tribute to her in a video.
Gina has been an Officer of the IACLE Board of Directors since the early 1980's and acted in several roles, including Assistant Secretary, Treasurer and Vice-President. In addition to her active involvement on the Board, she travelled around the world to provide contact lens education to educators and their students, participating in national and regional educational meetings, train-the-trainer programs and world congresses.
Gina was the Head of the Contact Lens Clinic at the School of Optometry & Vision Science, University of Waterloo for more than 35 years and was responsible for training thousands of eye care professionals in Canada. Her research interests were in specialty lens designs for keratoconus and orthokeratology, optical coherence tomography, corneal topography, fluorophotometry, clinical grading and clinical trials involving new lens materials, designs and care systems. She retired in 2020.
Gina was touched by the recognition of this award and said "It has always been my privilege to work with IACLE and I am especially thankful for all the wonderful opportunities it has given me to contribute to international optometry".
Dr Naroo commented: 'The IACLE Lifetime Achievement Award is one that has only been earnt by a select few individuals who have shown commitment by working tirelessly with IACLE for many years. Gina follows in the footsteps of Professor Des Fonn and Professor Debbie Sweeney and we are proud that she is the most recent recipient of IACLE's highest accolade. Gina has held various key positions with IACLE for many years, most recently Treasurer and then Vice President. She has traveled to many parts of the world offering teaching sessions and various IACLE member meetings. It is safe to say that she has left her mark on many educators in our profession over her long and distinguished career.'
Watch the video starting with a collection of photos from over the years and messages from Gina's colleagues offering their congratulations: