2017 IACLE Regional Congress

Putting education into practice
What can contact lens educators do to help increase the number of contact lenses around the world? The 2017 IACLE Congress on Contact Lens Education provided some answers…
Contact lens educators have an essential role to play in ensuring students have the theoretical knowledge and practical skills needed to fit contact lenses. But they must also equip these future practitioners to communicate the benefits of contact lenses to patients and how to continue wearing them successfully.
'Let's get more lenses on more eyes' was the take-home message from the IACLE Congress on Contact Lens Education, held in Hyderabad, India on 9-10 September. The congress was timed to precede the 2nd World Congress of Optometry, also in Hyderabad, where IACLE provided the contact lens stream and was closely involved throughout the program.
Over 100 delegates from 20 countries – educators, industry representatives, IACLE board and staff – joined the IACLE Congress at the L V Prasad Eye Institute. The meeting was facilitated by IACLE thanks to the generous support of industry partners Alcon, CooperVision and Johnson & Johnson Vision.
Nearly half of the delegates were from India where – as in many parts of the world – contact lens educators also work in clinical practice. Other Asian countries and the Middle East were also well represented, although educators came from all three of IACLE's global regions, including countries as diverse as Eritrea, Guatemala and Trinidad & Tobago.
The theme for the congress was 'Translating contact lens knowledge into increasing contact lens penetration'. Compiled by IACLE Vice President Dr Luigina Sorbara, the two-day program featured a combination of updates on the latest thinking on contact lens management, and practical ways to improve teaching and assessment techniques. Here are just some of the highlights of the Congress.
Congress Presentations
PowerPoint presentations from the IACLE Congress are available from our website's Member Login, under 'Contributed Resources' section by clicking into 'Presentations/Lectures'.
Delegates at IACLE Congress report positive experience
All delegates responding to a survey following the 2017 IACLE Congress on Contact Lens Education rated their overall experience as either excellent (73%) or good (27%). A total of 67 delegates completed the post-congress feedback survey. Most (94%) either strongly agreed or agreed that overall the topics covered were relevant to their needs. And most (94%) agreed that they would make changes to the way they teach contact lenses as a result. Use of role plays, more interactive sessions, research/evidence-based teaching, standard student assessment sheets and more use of IACLE resources were among the expected changes.
Read our feedback report here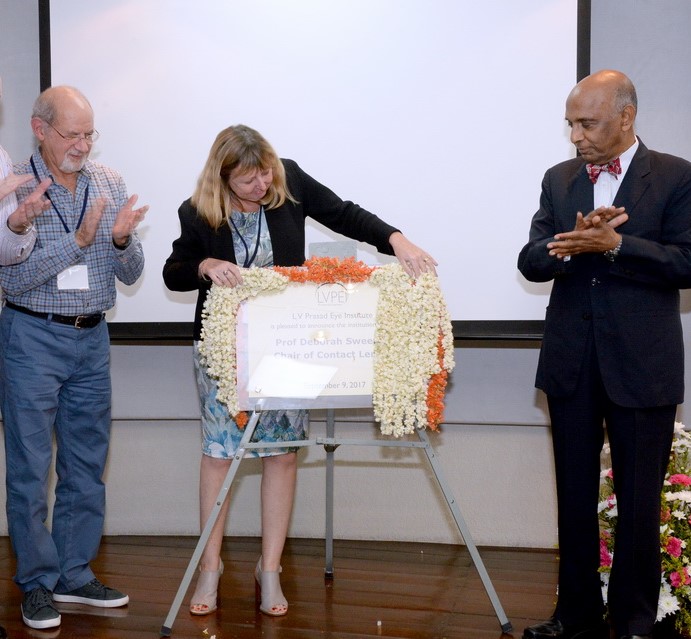 Thank you to the sponsors of the 2017 IACLE Congress on Contact Lens Education