Global Member Newsletter April 2021
Translation: Chinese
MEMBERSHIP PERKS IN APRIL
Register today for our global Virtual Conference
'Integrating research into education' is the theme for IACLE's second global Virtual Conference, taking place on Saturday 24 April from 12 noon until 3pm UK time (BST). Members can join this free half-day event via Zoom by registering here. International experts will share their knowledge and experiences on how to combine research into education to become a successful academic. We encourage your students to tune in to selected talks through our Facebook page (highlighted on the agenda).
Register for our Virtual Conference
View the conference agenda. Follow the link here to find out what time the conference begins in your time zone
IACLE members receive discount for BCLA virtual conference
IACLE has teamed up with the British Contact Lens Association (BCLA) to offer discounted registration to their virtual conference and exhibition, taking place from 13-14 June 2021. Members will benefit from a 55% discount on the 'live streaming' package or receive an added value 'conference plus' package, with access to a 30% discount. Both tickets grant access to two BCLA conferences – the June meeting and a separate event later in the year. The discount code is valid from 19 April until 10 June. Low-cost options are also available for students. If you would like to discuss possible group discounts for students, please contact the BCLA directly.
Enter the code 'IACLE21' when registering to receive the discount
---
IACLETOP UPDATES
Register now for the Fellowship Exam
We are pleased to announce that registration for the Fellowship Exam is now open. Payments for the exam must be received by 1 July, and after receipt, members will be given access to the Fellowship Exam Area within IACLETOP. The exam is the only internationally recognized means of measuring the contact lens knowledge of educators and eyecare professionals. A successful outcome to the exam qualifies members to become a Fellow of IACLE – FIACLE.
Register for the Fellowship Exam. Watch a useful webinar on the exam
---
TOP NEWS IN APRIL
IMAGE OF THE MONTH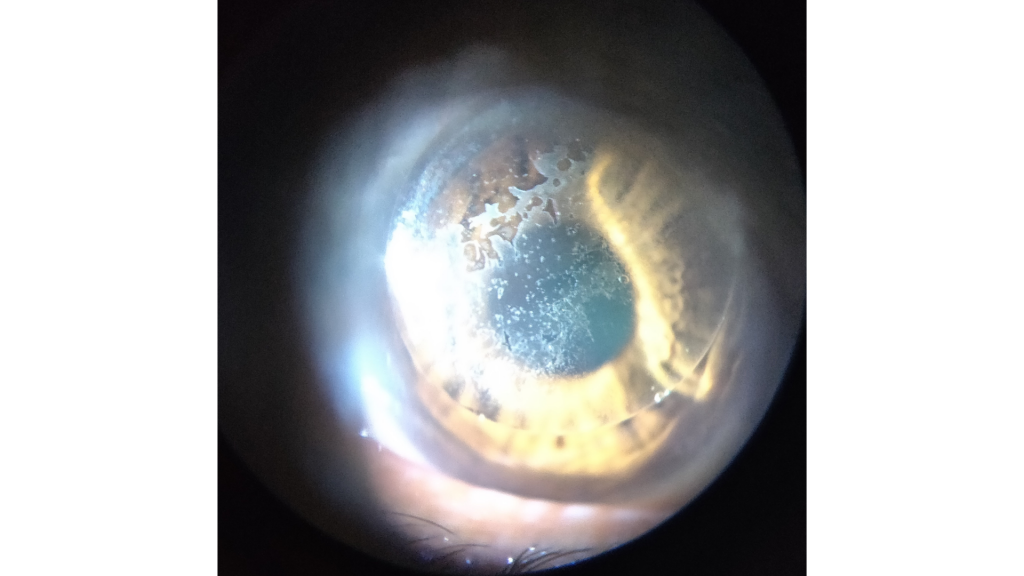 Yeshwant Saoji from Saoji Vision Care in Nagpur, India captured this image using a Remido Anterior Imaging Device. The image is of a patient who had been using the same RGP lenses for over three years. Patient history elicited that she was not very compliant with cleaning the lenses as prescribed. Rubbing and rinsing was carried out for less than five seconds, and it's possible that rubbing was not done at all. However, the patient had no complaints nor any substantial lid allergy.
Korean member awarded Honorary Membership
An IACLE member for over 26 years and FIACLE for 21 years, Professor Doukhoon Kim (pictured above) has been awarded Honorary Member and Lifetime FIACLE status after retiring from Masan University in South Korea. Doukhoon says being a part of the IACLE community has been a great help for contact lens education and is delighted to receive this award. After retiring from Masan University in August 2020, Doukhoon has worked as Head of the Biomedical Engineering Research Institute.
---
MEET A MEMBER
Introducing Dr Grace Ogbonna, Lecturer at Mzuzu University in Malawi, Africa, who was nominated the most likely student to have a career in teaching in her high school and university Year Books. Grace believes that no answer is incorrect whilst teaching, encouraging her students to share their thoughts without feeling as if they will be criticized, and instead, will be helped to understand the subject better. IACLE assists Grace whilst delivering her lectures on paediatric contact lenses in low vision, in particular. In her free time, Grace enjoys reading, travelling and visiting the beach.
Long standing members
Have you advanced the teaching of contact lenses in your institution/company over the past year but have already taken part in Meet a Member? We'd like to hear about your achievements and share them with our membership. If IACLE colleagues would like to connect with other members, we can arrange this by simply emailing us at iacle@iacle.org.
Introduce yourself to other IACLE members by completing this short online form
---
RESOURCES
BCLA releases global consensus report
IACLE Vice President and Executive Vice Chair of the BCLA CLEAR initiative, Professor Philip Morgan, comments: 'The just-published BCLA CLEAR reports aimed to bring together the latest research information across a wide range of contact lens-related topic areas. In total, the work comprises 10 full papers written by 102 authors from 16 countries, making up 302 pages in one full issue of Contact Lens and Anterior Eye. It is 'Open Access' (free to download) for a limited period and I absolutely recommend all IACLE members take advantage of this opportunity and explore how these wonderful review papers can inform their teaching.'
New myopia management guidance releases
The European Society of Ophthalmology (SOE), in collaboration with the International Myopia Institute (IMI), have released new myopia management guidance to increase awareness in Europe of the most common cause of irreversible visual impairment and blindness worldwide.
---
COVID-19 RESOURCES
Impact of COVID-19 on Indian optometrists
According to a study by Sehgal et al that gauges the impact of COVID-19 on optometry education and practices in India, key Indian stakeholders of optometry (students, educators and practitioners) seemed to have adapted well to changes enforced by the pandemic. 
---
WHAT'S HAPPENING IN OUR REGIONS?
Americas
ALDOO sponsors IACLE memberships
It was announced last month that the Latin American Association of Optometrists and Opticians (ALDOO) had agreed to sponsor 20 IACLE memberships in the Latin America region. The available sponsorship spaces have now been taken with candidates from Bolivia, Dominican Republic, El Salvador, Puerto Rico, Ecuador, Costa Rica, Colombia and Mexico.
Asia Pacific
Korea hosts Fellowship Exam webinar
Korea National Coordinator Professor Kyounghee Park hosted a panel discussion on the Fellowship Exam (31 March). Lifetime FIACLEs Dr Koon Ja Lee and Professor Ki Choong Mah from Eulji University in Daejeon, South Korea, Lifetime FIACLE Joonsang Lee, Director at Bausch + Lomb and Professor Jongpil Cho from Daejeon Health Institute participated in the panel discussion and shared their personal experiences of sitting the Fellowship Exam. A total of 15 members attended the session.
Europe / Africa – Middle East
Opportunity for African members to connect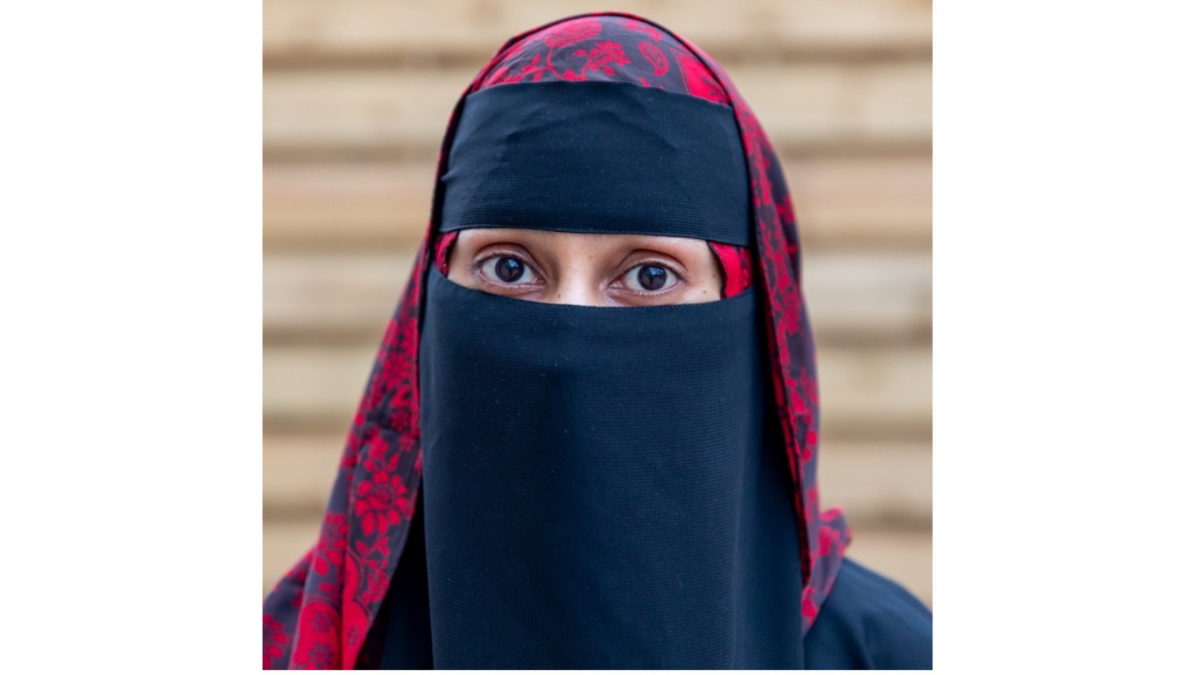 EAME Regional President Judith Morris, held the first Meet and Chat session for our members in Africa. Naimah Ebrahim Khan, Senior Lecturer at the University of KwaZulu-Natal in Durban, South Africa (pictured above), expressed her enthusiasm in engaging with educators from surrounding countries. The IACLE Education Team are in discussion about developing an area within IACLETOP where members by country/region can visit and connect with their fellow members.
Look out for more to follow
---
DATES FOR YOUR DIARY
Key dates for 2021:
23-25 April – European Academy of Optometry and Optics Annual (EAOO) Conference (virtual meeting). Details.
1-7 May – Association for Research in Vision and Ophthalmology (ARVO) Annual Meeting (virtual meeting). Details.
20-23 May – Association of Optometric Contact Lens Educators (AOCLE) Annual Workshop, Fort Lauderdale FL, USA. Details.
13-14 June – BCLA Clinical Conference and Exhibition (virtual meeting). Details.
4 September – European Contact Lens and Ocular Surface (online symposium). Details.
29-30 October – New Zealand Association of Optometrists 90th Annual Conference, Christchurch, New Zealand. Details.
3-6 November – American Academy of Optometry, Boston, USA. Details.
---
IACLE IS SPONSORED BY