Global Member Newsletter December 2020
WHAT'S NEW AT IACLE
Translation: Chinese
NEW Happy Holidays from the IACLE team!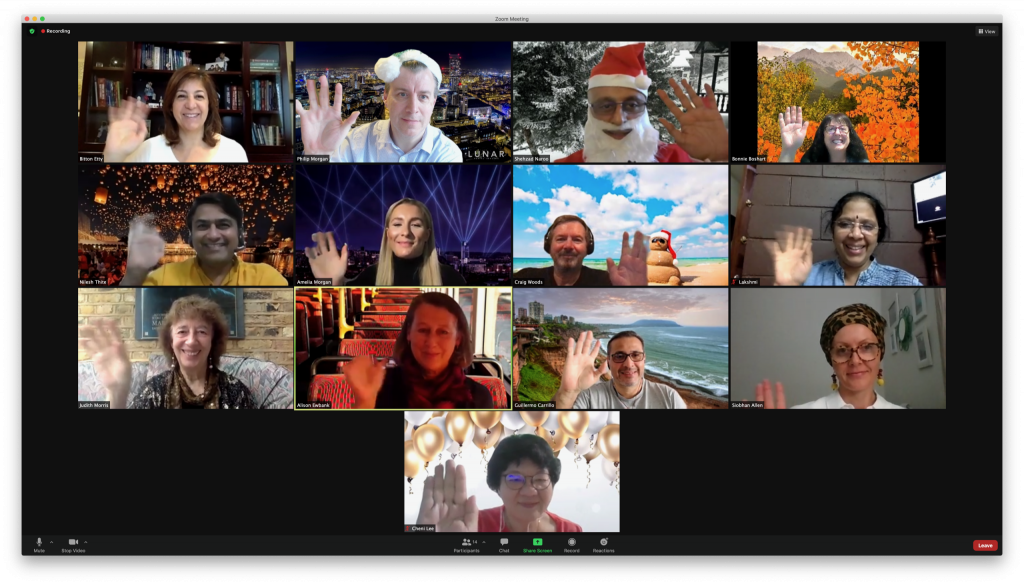 2020 has been a year many of us will never forget. Thank you to all members and to industry sponsors for your continued support throughout the year. We look forward to your participation during 2021 when we will be extending the Teach. Learn. Connect. Initiative and introducing many new programs and resources.
Please note the IACLE office will be closed from 24 December through to 4 January
NEW Apply now for 2021 Educator of the Year Awards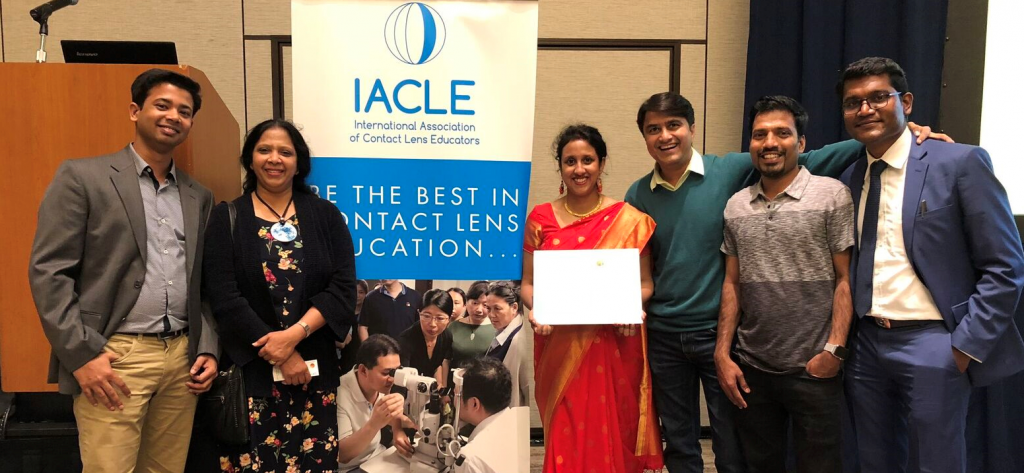 Three contact lens educators from around the world will be attending major international meetings next year, as winners of the IACLE Contact Lens Educator of the Year Awards. The Educator Awards are sponsored by CooperVision and winners will each receive US$3,000 towards the cost of attending a major international meeting and permission to use the title 2021 IACLE Contact Lens Educator of the Year for their region. Pictured (center right) is 2018 winner Runa Mazumder at the Academy 2018 meeting, with colleagues from the AP region.
Read a Special Notice on the Awards launch
NEW TLC continues with worldwide Wednesday webinars

We are extending the TLC Initiative into 2021, with weekly webinars on a global, regional and national basis starting with the theme 'Goodbye 2020, welcome 2021' in January. Each month, our Wednesday webinars will follow a particular topic. The IACLE Education Team is exploring various initiatives before announcing what 2021 has in store for our members.
Look out for a Special Notice with more details
NEW Fellowship Exam to move online
The IACLE Fellowship Exam is the only internationally recognized means of measuring an educator's or an eye care professional's contact lens knowledge. A successful outcome to the exam enables a member to become a Fellow of IACLE and obtain the title FIACLE. The 2021 Fellowship Exam will be conducted worldwide through IACLETOP in November 2021. Registration for the exam will open on 1 April and close on 30 June. 

Read FIACLE testimonies on the program. Full details next month.
Farewell to Alison….and welcome to Amelia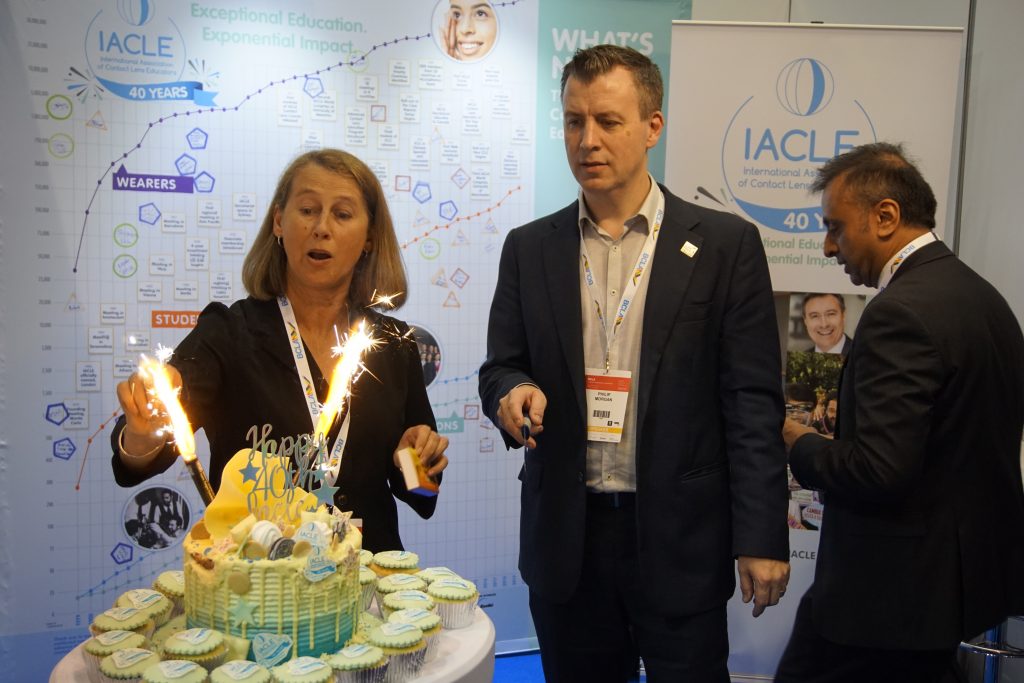 Alison Ewbank retires this month after 9 years working on IACLE communications. Our Digital Marketing Consultant Amelia Morgan will be responsible for all communications from January 2021. Alison (pictured with Vice President Professor Philip Morgan and President Dr Shehzad Naroo, right, during IACLE's 40th Anniversary celebrations) practised as an optometrist before a career in optometric publishing and professional organizations. 'It's been a privilege to be a member of the worldwide IACLE family. Every success to you all for a very bright future ahead,' she said.
NEW Myopia webinars available on IACLETOP
Throughout November, IACLE hosted a series of global webinars to explore myopia management and brought members and international speakers together. We heard from Professor Nicola Logan, Professor Padmaja Sankaridurg, Professor Mark Bullimore and Dr Kate Gifford, who all shared their knowledge on the topic. All webinars from the series are available to view via IACLETOP.
Read a meeting report on the series
Renew your membership to receive full benefits in 2021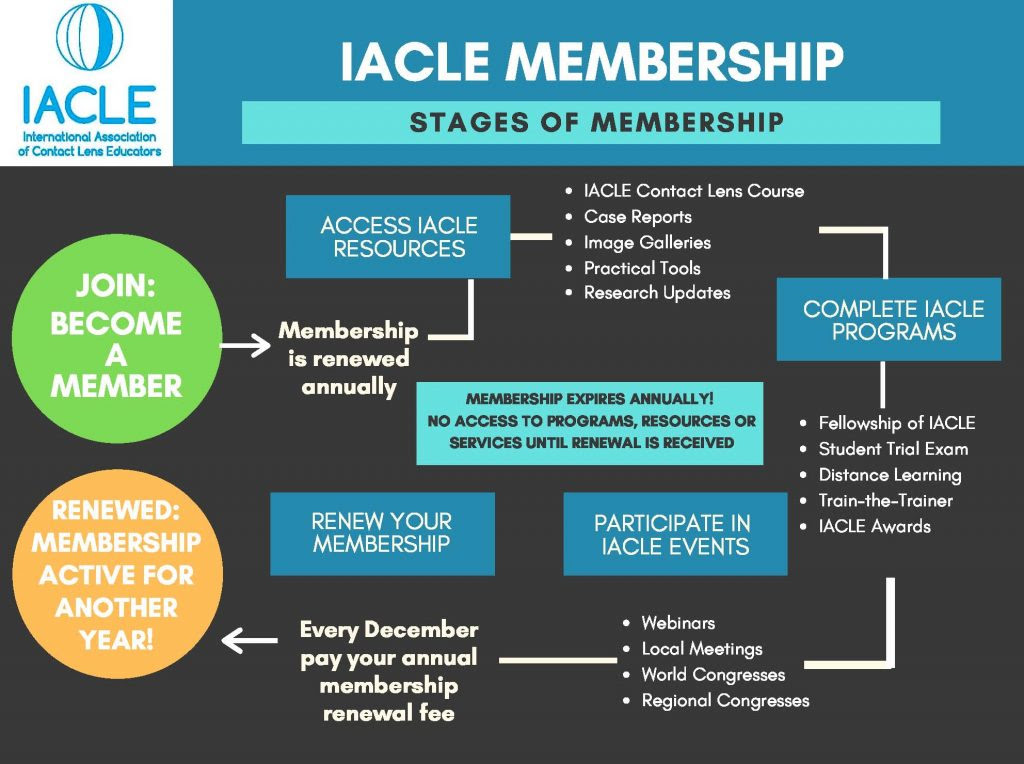 In November, we announced some changes to our terms and conditions of membership renewal. A reminder to our members to please renew your 2021 membership by 31 December 2020 to ensure open access to all our member-only benefits continues. IACLE Administrators have issued invoices for 2021 membership. If you have not received yours, please contact your IACLE representative as soon as possible. FIACLEs may also be required to renew their FIACLE status to continue the use of the suffix. Please check your status in our Directory and follow the instructions on how to renew your FIACLE status.
More information on the membership renewal changes
MEET A MEMBER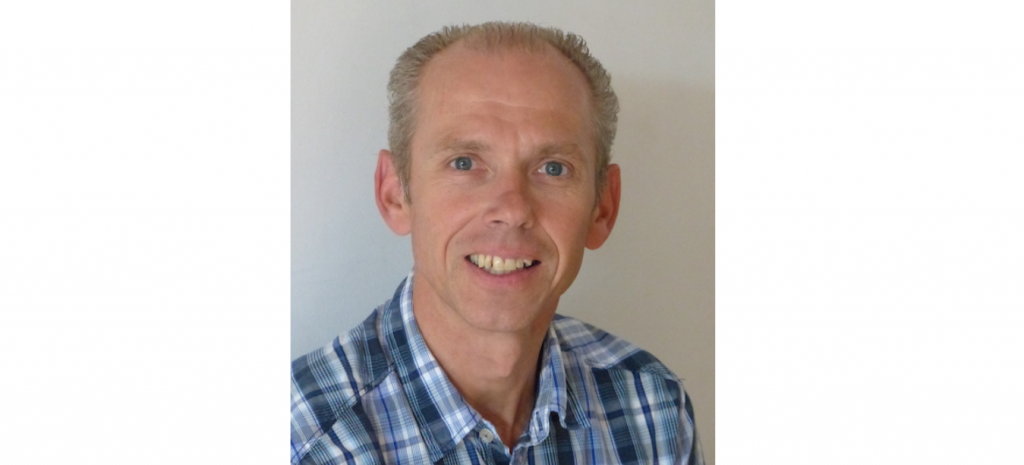 Introducing Henri Eek, optometrist and lecturer at Hogeschool Utrecht in the Netherlands, specialising in contact lenses and clinical optometry. Henri began his career working in marketing and made the move to optometry when he was 34 years old. When he qualified as an optometrist, he did not intend to work as a teacher but loves his role. Outside of work, Henri enjoys playing football, skiing, running and reading. 'To be a good teacher, you must be good to your students!', are his words of advice for educators. Among his achievements, Henri was a 2018 IACLE Europe / Africa – Middle East Contact Lens Educator of the Year.
WOULD YOU LIKE TO INTRODUCE YOURSELF TO IACLE MEMBERS WORLDWIDE? WE'RE LOOKING FOR MORE MEMBERS TO TAKE PART IN MEET A MEMBER.
IMAGE OF THE MONTH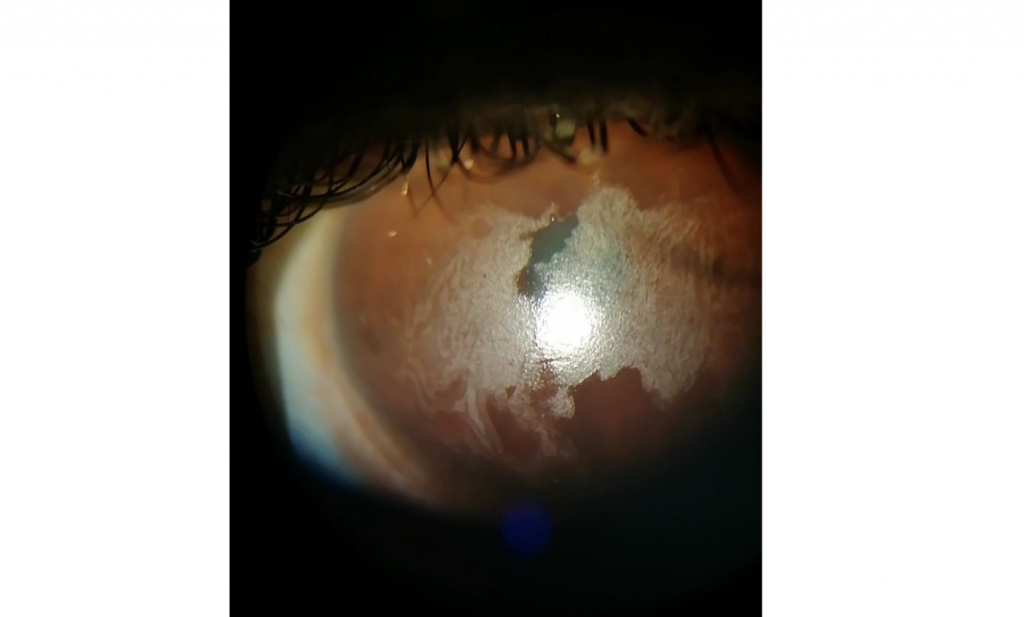 Ahmed Sohail from the Superior College Lahore in Punjab, Pakistan captured this image using a Huawei Nova 2 on a Zeiss slit lamp with diffuse illumination. The 32-year-old patient, with a known case of keratoconus, complained of discomfort and blurry vision, and used scleral lenses for visual improvement. On examination, heavy protein deposits causing poor wettability were observed on the lenses.
RESOURCES
TFOS announces latest workshop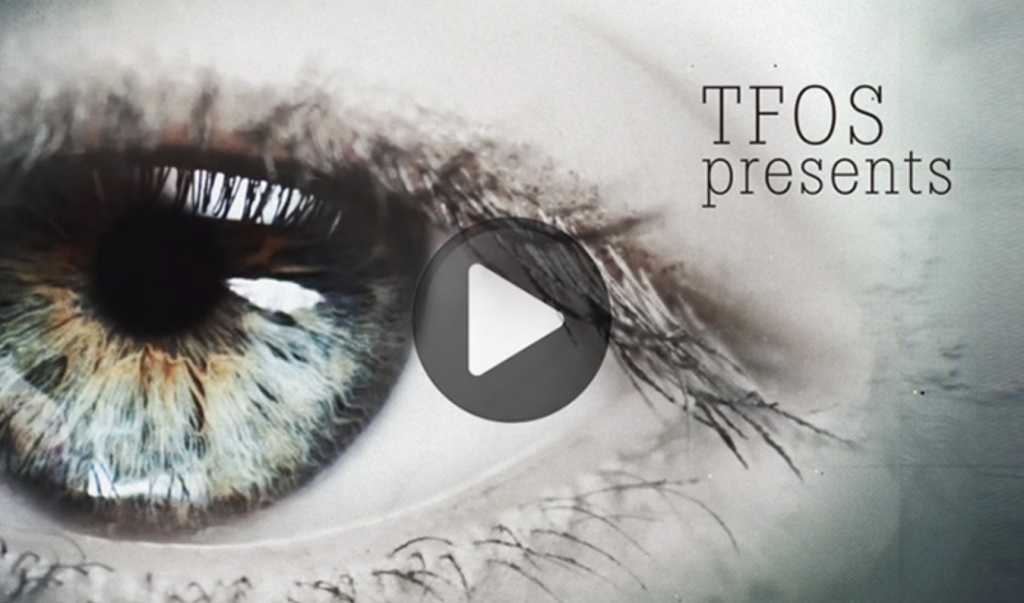 The Tear Film & Ocular Surface Society (TFOS) Board of Directors has announced the next TFOS Workshop themed 'A Lifestyle Epidemic: Ocular Surface Disease', focusing on topics such as digital eye strain, cosmetics, nutrition, self 'iatrogenesis', environment, lifestyle challenges, contact lenses, societal challenges and public awareness. FIACLEs Professor Lyndon Jones and Professor James Wolffsohn are on the steering committee.
CORE forms new alliance
The Centre for Ocular Research & Education (CORE), IACLE's in-kind sponsor, and information resource Myopia Profile have announced an alliance designed to expand both organizations' services and reach.
Understanding more about childhood myopia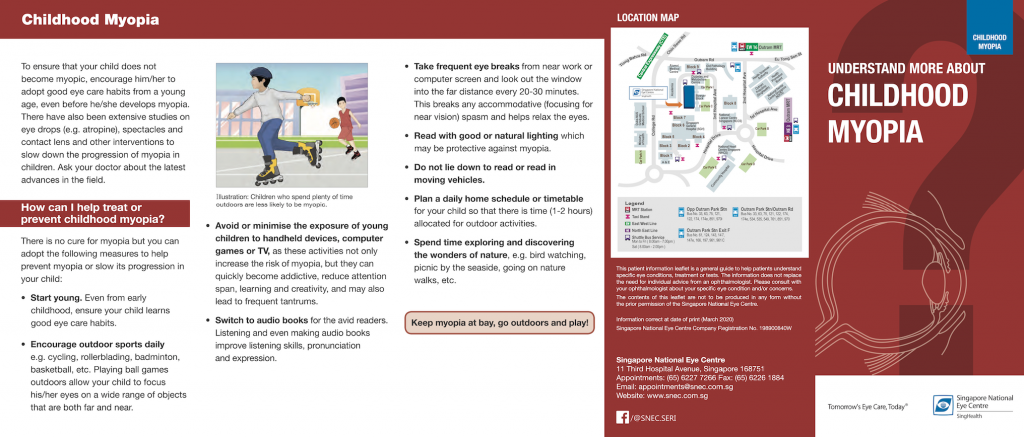 The Singapore National Eye Centre has sent out the message, 'Keep myopia at bay, go outdoors and play' in a brochure on childhood myopia. Our recent global webinars on myopia management referenced a range of useful resources to support education and clinical practice.
COVID-19 RESOURCES
BCLA #StopTheSteam campaign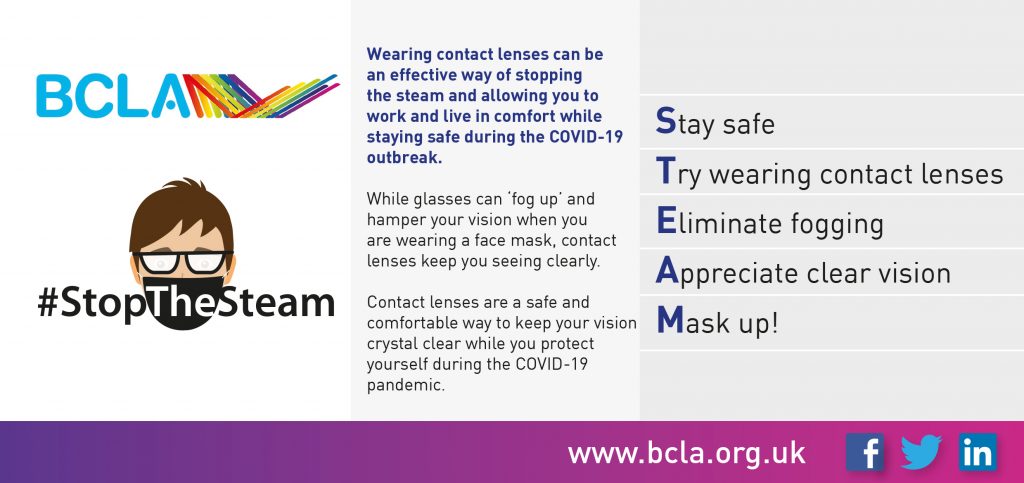 A new campaign designed by the British Contact Lens Association (BCLA), aiming to #StopTheSteam and eliminate the 'fogging' experienced by spectacle wearers whilst wearing a face covering, has been launched. The BCLA advocates switching to contact lenses as a 'safe and comfortable way to keep vision crystal clear'.
Rising prevalence of myopia in Chinese children
The prevalence of myopia in schoolchildren in China increased by 11.7% during the COVID-19 pandemic (from January to June), according to a report in Chinese newspaper, The Paper.
Read the report in Chinese and English
Award for authors of COVID-19 and contact lenses paper
FIACLE Professor Lyndon Jones, IACLE Vice President Professor Philip Morgan and co-authors received an Outstanding Scientific Paper Award from the Vision Care Section of the American Public Health Association for their June 2020 publication, 'The COVID-19 pandemic: Important considerations for contact lens practitioners', in Contact Lens & Anterior Eye.
Future impact of pandemic on vision impairment
UK researchers predict a 'flood' of newly presented sight loss will present for ophthalmic care once the pandemic has passed.
GLOBAL UPDATE
AMERICAS
Americas Regional Office hosts industry webinar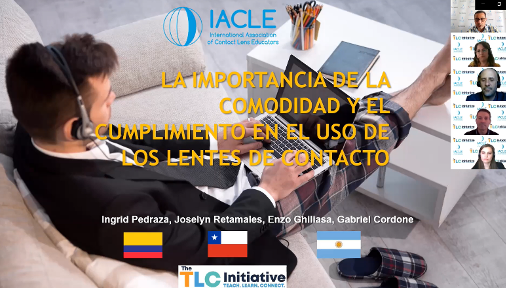 IACLE Silver Sponsor Johnson & Johnson Vision hosted an industry webinar in the LA region to explore comfort issues, friction parameters, edge design, elasticity and how to achieve compliance with patients. Professor Ingrid Pedraza, Enzo Ghilliasa, Gabriel Cordone and Joselyn Retamales conducted the session on 26 November. Over 250 participants watched live through Zoom, Facebook and YouTube.
ASIA PACIFIC
IACLE India Team starts Journal Club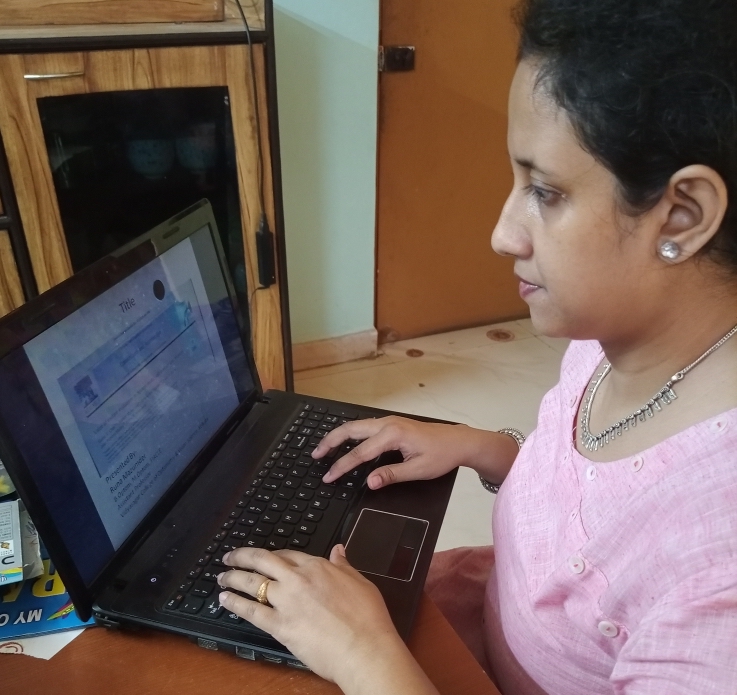 A new initiative organized by IACLE's Education Team in India has begun to explore recently published papers. Runa Mazumder (pictured) conducted the first session (4 December) themed 'Value of routine evaluation in asymptomatic soft contact lens wearers', with around 20 members from India, Malaysia, Indonesia and Sri Lanka tuning in. In the Journal Club, a presenter examines an article followed by a 10-minute discussion. Presentations cover the background, objectives, methodology, results, discussion and conclusions.
Tune into the next session on 18 December
IACLE China demonstrates flipped classes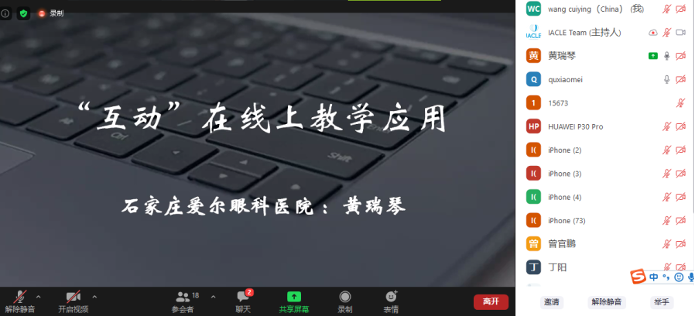 FIACLE Ren Fengying from Xiamen Medical College, Fujian, China and Huang Ruiqin from Shijiazhuang Aier Eye Hospital, Tianjin hosted a lecture to demonstrate the use of flipped classes on the topics of RGP fitting and interaction in contact lens training. The two IACLE members shared their experiences using IACLE resources, teaching in an organized and effective manner, student evaluation and how to motivate students to study actively.
EUROPE / AFRICA / MIDDLE EAST
BCLA plans to host hybrid event in 2021…

The British Contact Lens Association's 2021 BCLA Clinical Conference and Exhibition is currently planned to go ahead as a hybrid meeting (both virtual and in-person in Manchester, UK) from 11-13 June. The BCLA surveyed 2019 delegates last month for feedback based on the event in order to shape the educational program for the next 12 months.
…and holds first online UK conference and exhibition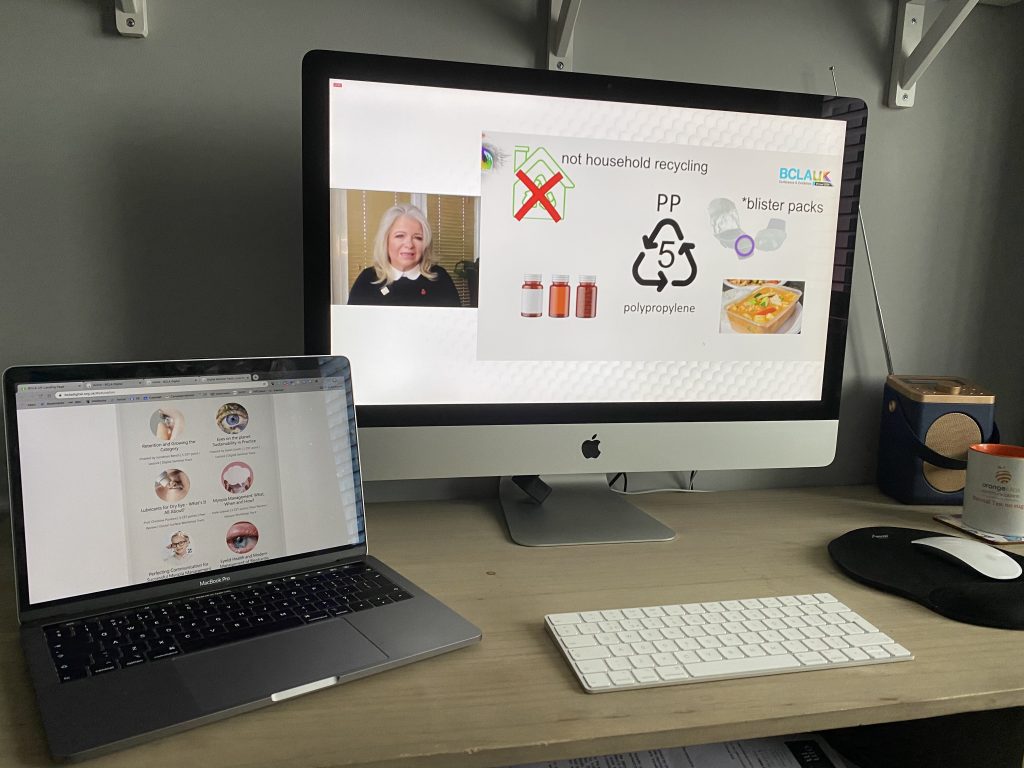 Last month, the British Contact Lens Association's BCLA UK event took place solely online for the first time, made possible by live-streaming technology that enabled eye care professionals to tune in from across the globe (8 November). Confidence in fitting myopia patients with contact lenses and managing dry eye disease were some of the themes discussed at the conference.

BUCCLE turns 40

This month, the British and Irish Universities Committee of Contact Lens Educators (BUCCLE) celebrates 40 years since it was founded in 1980. The idea for BUCCLE was first initiated at an IACLE meeting in 1979 to form an association equivalent to the Association of Optometric Contact Lens Educators that represented North American universities.
DATES FOR YOUR DIARY
21-23 January – The Global Specialty Lens Symposium (GSLS) – Virtual Meeting. Details.
18-21 February – All India Ophthalmological Society 78th Annual Meeting 2020 (AIOS 2020), Kolkata, India. Details.
19-21 February – 25th European Society of Cataract and Refractive Surgeons Winter Meeting 2021 (ESCRS2021) Virtual Meeting. Details.
23-25 April – European Academy of Optometry and Optics Annual Conference (Helsinki 2020), Helsinki, Finland. Details.
11-13 June – The British Contact Lens Association (BCLA) UK Conference and Exhibition, Manchester, United Kingdom. Details.
3-6 November – American Academy of Optometry, Boston, United States. Details.
Access the IACLE Events Calendar
Global Meetings and Events Schedule
IACLE IS SPONSORED BY