Global Member Newsletter December 2022
Read this newsletter in:
Arabic – Chinese – French – Korean – Portuguese – Spanish
MEMBERSHIP PERKS IN DECEMBER
Apply now for your place at WC4

We encourage and invite our members from all regions to register for our 4th IACLE World Congress on Contact Lens Education for the Practitioner of the Future, taking place at Conference Aston in Birmingham, UK, from 5-8 June 2023. This is a fantastic opportunity for members to connect and network with other contact lens educators, professionals, and industry representatives, from all parts of the world and meet with key opinion leaders.
The registration cost, including participation in the plenary and workshop sessions, hotel accommodation, lunch on all four days, gala dinner ticket and luxury coach travel to the BCLA in Manchester, will be covered for all registered IACLE members.
To help cover the cost of travel, IACLE members are eligible to apply for a travel stipend that will be considered on an individual basis and will depend on distance and flight costs. For example, if you are travelling from Asia, your stipend may be higher than if you are travelling from Europe.
The WC4 Program Committee invites IACLE members to participate in a series of 10-minute presentations during the plenary sessions based on selected themes:
Innovation in teaching
Motivating students
Novel assessments
If you would like to take part and present any of the above topics during WC4, please register your intent to submit an abstract via the form. Once accepted, a full abstract will be required.
Complete the application form to register for WC4 and for more information
Virtual Conference now available via IACLETOP
We thank all members who attended our fifth Virtual Conference on 'Seize the opportunity'. Over 100 participants tuned in live over Zoom and Facebook live on Saturday 26 November. The contact lens industry has been a great supporter of IACLE, and this conference witnessed its active involvement. All IACLE Sponsors were represented in the meeting, and we thank them for their continued support.
Access the conference via IACLETOP. Read the meeting report
President to address members on CL prescribing trends
On 25 January 2023, IACLE President Professor Philip Morgan is hosting a Presidential Address on 'Contact lens prescribing trends and their impact on our teaching'. Professor Morgan will review current and recent contact lens prescribing, how we can use this to predict future trends and how this can inform our teaching.
Look out for more information
Members receive exclusive discount for BCLA Conference
The British Contact Lens Association (BCLA) is offering IACLE members an exclusive discounted rate for their Clinical Conference & Exhibition, taking place from 9-11 June 2023 in Manchester, UK, immediately succeeding the 4th IACLE World Congress. The full registration rate is £750 and IACLE members pay £500.
Look out for registration opening next month
---
IACLETOP UPDATE
Flashcard area complete in all languages
Visit IACLETOP to access all available Flashcards in English, Chinese, Bahasa, Korean and Spanish. The Flashcards are designed to support the delivery of practical skills with crucial aspects of a particular skill summarized on one A4 page. Each Flashcard is available in two formats: as a PowerPoint file and an interactive flipped class using the Nearpod software.
---
NEWS IN DECEMBER
Image of the Month

Lifetime FIACLE Nilesh Chavan from the Janta Eye Clinic in Mumbai, India, captured the above images of a 38-year-old patient who had been wearing contact lenses for 20 years and monthly silicone hydrogel lenses for the past 10 years. The patient admitted to occasionally taking naps while wearing contact lenses and informed the clinic of pain and red eyes. Upon examination, a corneal ulcer was found with fluorescein staining, indicating full thickness epithelial defect.
Would you like to feature in next month's Image of the Month? Submit your image
Registration for the Fellowship Exam opens soon
The IACLE Fellowship Exam is the only internationally recognized means of measuring an educator or eye care professional's contact lens knowledge. A successful outcome of the exam enables a member to apply to become a Fellow of IACLE and obtain the title FIACLE. The 2023 Fellowship Exam will be conducted worldwide via IACLETOP in November 2023. Look out for registration opening in February.
For more information on the Fellowship Exam
Renew your IACLE membership to receive all benefits
Thank you to all our members who have already renewed their membership for 2023. We look forward to delivering more programs, resources, and events in the coming year and bringing back more face-to-face meetings. A kind reminder that access to our full membership benefits – including the resources and programs within IACLETOP and all resources and events – is exclusively available for IACLE members. Please note IACLE membership runs on an annual cycle and expires when payment is not received. Therefore, please renew your membership by 31 December 2022. If you have any questions regarding membership renewal, please contact your IACLE Representative.
Thank you to Honorary Member Wim Borst from the Netherlands for his kind donation of $100 to IACLE.
More information on renewing your membership
Happy Holidays from IACLE!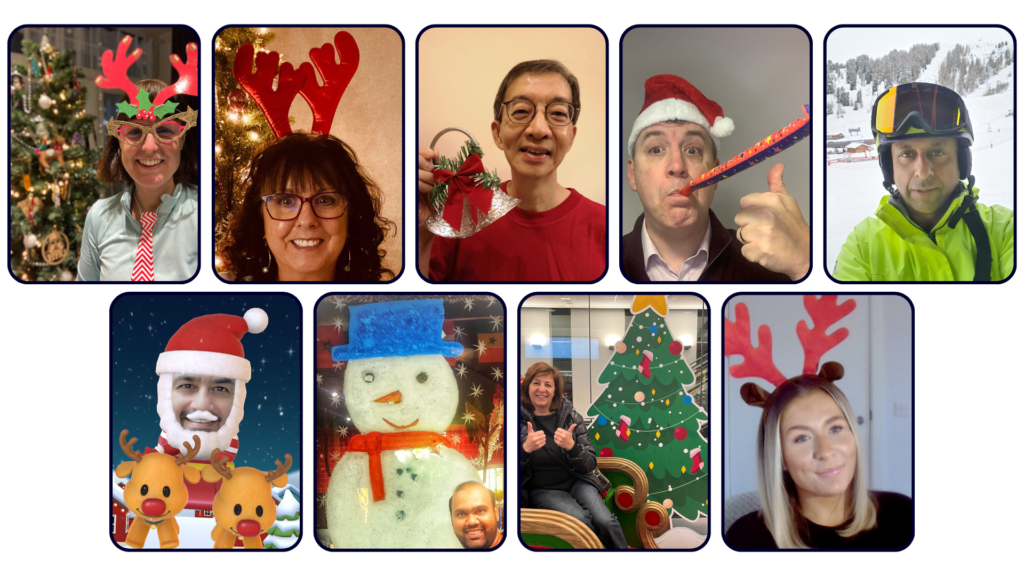 From everyone at IACLE, we thank all our members and industry sponsors for your continued support throughout 2022. We look forward to your participation in 2023 and seeing what the year brings for contact lens education. IACLE offices are closed from 24 December until 2 January. Membership renewal payments can still be made during this period, and renewal paperwork will be available when the offices open in the new year.
We wish you a Happy Holidays and a Happy New Year from the IACLE Team!
---
RESOURCES
Latest Update features artificial tears
Senior Director of Clinical Development at Lexitas Pharma Services Dr Andrew Pucker authors the latest editorial on 'Prescribing lubricating eye drops for common ocular conditions'. Dr Pucker reflects on the development of a range of eye drops and how they can be used in cases of Dry Eye Disease, contact lens discomfort and digital eye strain.
---
COVID-19 RESOURCE
A recent study assessed the efficacy of five commonly used contact lens disinfecting solutions against severe acute respiratory syndrome Coronavirus 2 (SARS-CoV-2). The findings suggest that these solutions disinfect contact lenses from SARS-CoV-2 if the manufacturer's instructions are followed. Moreover, the rub-and-rinse regimen plays a key part in lens disinfection.
---
WHAT'S HAPPENING IN OUR REGIONS?
AMERICAS
Soft toric contact lens workshop in Latin American universities
In November, IACLE Americas Regional Coordinator Guillermo Carrillo delivered a workshop on soft toric contact lenses to final-year students at Universidad Tecnica de Manabi and Colegio de Optometristas de Pichincha in Ecuador. The discussions included demonstrating how to fit soft toric lenses on students and tips for assessing soft toric contact lenses.
ASIA PACIFIC
Members Meet in Mumbai
In November, the IACLE India Team organized a member meeting at the Lotus College of Optometry in Mumbai, India (24-25 November). Over the two days, attending members heard from FIACLEs, IACLE colleagues, and industry representatives, who shared their first-hand teaching experiences, demonstrated live role plays and how they incorporate IACLE resources into their teaching.
South Korean students receive STE certificates

In November, IACLE Korea National Coordinator Professor Kyounghee Park visited two universities in South Korea – Choonhae College of Health Sciences in Ulsan (pictured left) and Kookje University in Pyeongtaek (pictured right) – to award students with their Student Trial Exam certificates. Professor Park commented, 'Being successful in the STE is hard but a valuable process for the optometry students. The IACLETOP materials are very useful for preparing the students for the exam and are easy to use'.
More information on the Student Trial Exam
FIACLE awarded Outstanding Optometrist Award
Last month, the Asia Optometric Congress (AOC) held its 3rd congress in Kuala Lumpur, Malaysia, where FIACLE Minh Anh Tran was awarded the Outstanding Optometric Award. Minh was one of the first Bachelors of Optometry in Vietnam and developed, in conjunction with others, the first optometry courses in Vietnam. 'I hope this beautiful profession continues to grow in Vietnam and around the world to fill the gap in the eye care system. I thank all individuals, institutes, funders, colleagues, and my dear students for their support,' says Minh. Congratulations!
EUROPE / AFRICA / MIDDLE EAST
Industry donates lenses to Lebanon

Earlier this month, three representatives from Johnson & Johnson – local Manager Lolitta Salameh and two colleagues Mario Ibrahim and Hani Attieh – met with FIACLE Mohamad Hamade and his students at the Lebanese University in Beirut, Lebanon. The purpose of the meeting was philanthropic, bringing supplies of donated trial soft contact lenses and multi-purpose disinfecting solutions. 'Only by giving are you able to receive more than you already have,' said Lolitta Salameh. Mohamad followed, 'She is absolutely right, especially in the difficult situation that Lebanon is currently experiencing.'
The Lebanese University's lab requires consumables such as fluorescein strips, trial scleral lenses and corneal RGP sets. It is the only public university in the country. If you are able to assist with donations, please contact us at iacle@iacle.org so we can put you in contact with Mohamad Hamade.
The BCLA calls for papers
The British Contact Lens Association's (BCLA) Clinical Conference & Exhibition is designed to showcase world-class clinical research while nurturing new researchers, clinicians, and young academics to present at this level. If you would like to be a part of the 2023 conference, paper and poster submissions can be made using the online form. The final submission deadline is 9 am (GMT) on 6 February 2023.
For more information on the criteria and deadlines
---
DATES FOR YOUR DIARY
IACLE TLC (Teach. Learn. Connect) WEBINARS Visit the IACLE Webinars area on IACLETOP to view the schedule for upcoming webinars.
GLOBAL MEETINGS IN THE COMING MONTHS
Global Specialty Lens Symposium, Las Vegas, USA, 18-21 January 2023. Details.
14th Annual Congress on Controversies in Ophthalmology, Lisbon, Portugal, 24-25 March 2023. Details.
IACLE 4th World Congress, Birmingham, UK, 5-8 June 2023. Details.
BCLA Clinical Conference & Exhibition, Manchester, UK, 9-11 June 2023. Details.
4th World Congress of Optometry (WCO4) and O=MEGA23, Melbourne, Australia, 8-10 September. Details.
American Academy of Optometry, New Orleans, USA. 11-14 October 2023. Details TBC.
---
IACLE IS SPONSORED BY