Global Member Newsletter July 2020
WHAT'S NEW AT IACLE
NEW IACLE launches The TLC (Teach. Learn. Connect.) Initiative

Teach. Learn. Connect. is a new online education program and communications campaign that launched in June and will supplement IACLE's existing educational activities to assist members as the recovery from the COVID-19 pandemic continues. Save the date for a half-day virtual conference on Saturday 26 September to 'Bring the focus back to contact lenses'. The conference will consider the next steps for contact lens education, practice and for the industry. Full details to follow.
NEW Top-line results from IACLE survey on the impact of COVID-19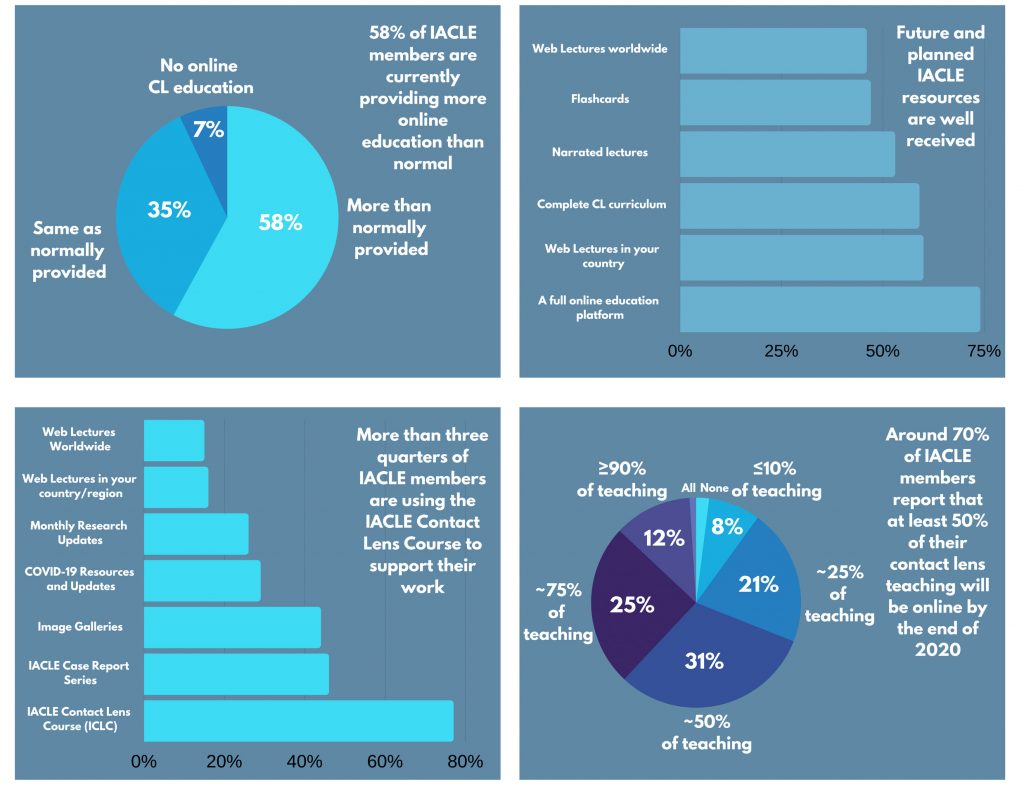 Thank you to the 214 Educator Members who completed our survey in light of the effects of the Coronavirus pandemic on global contact lens education. Find our top-line results above and look out for the full report which will be released soon.
Access our COVID-19 Resources and Updates
NEW IACLETOP adds Online Student Trial Exam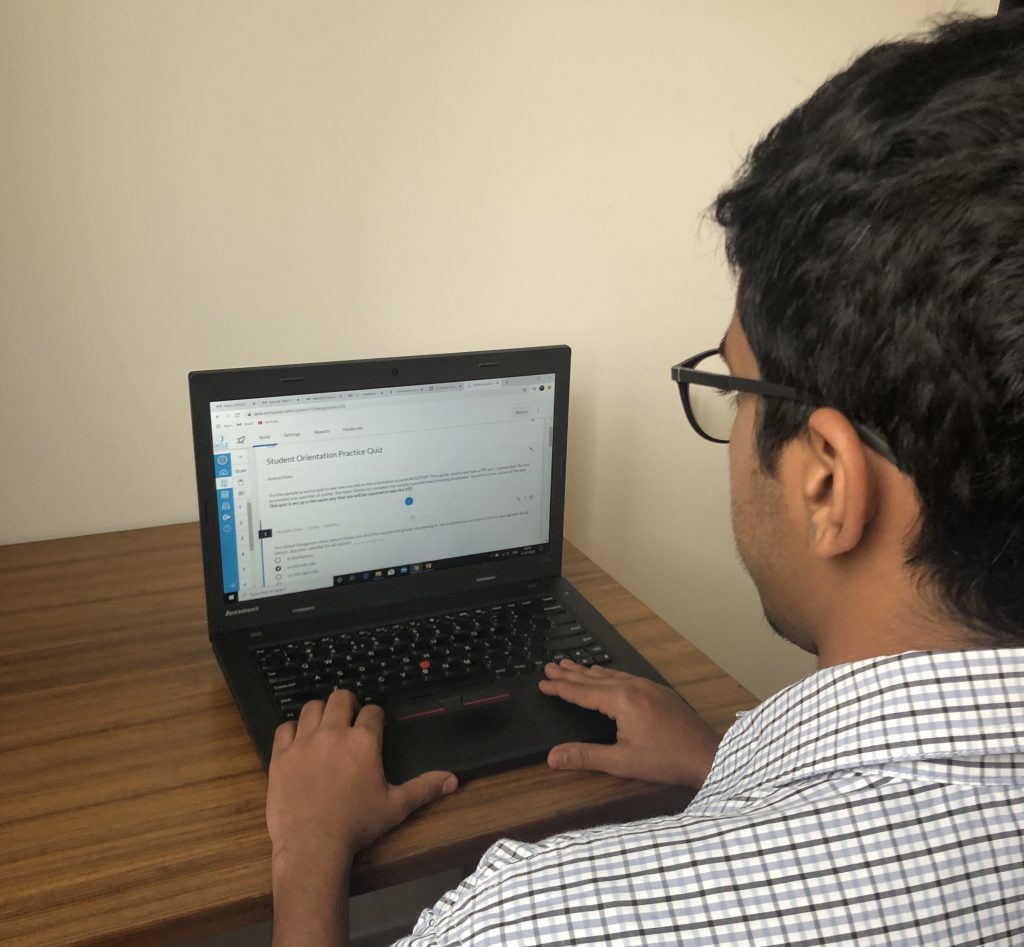 IACLE is excited to announce an Online Student Trial Exam (STE) will be available from this month through IACLETOP. Educators and students have the flexibility to choose between the traditional 100 MCQ exam, or a reduced STE with just 50 MCQs. Each exam is unique, having four answer options randomised per question. Exam results can be released on the day of completion and the system allows for individual feedback to each student.
Look out for full details in a Special Notice to members
NEW Gina receives IACLE Award for Lifetime Achievement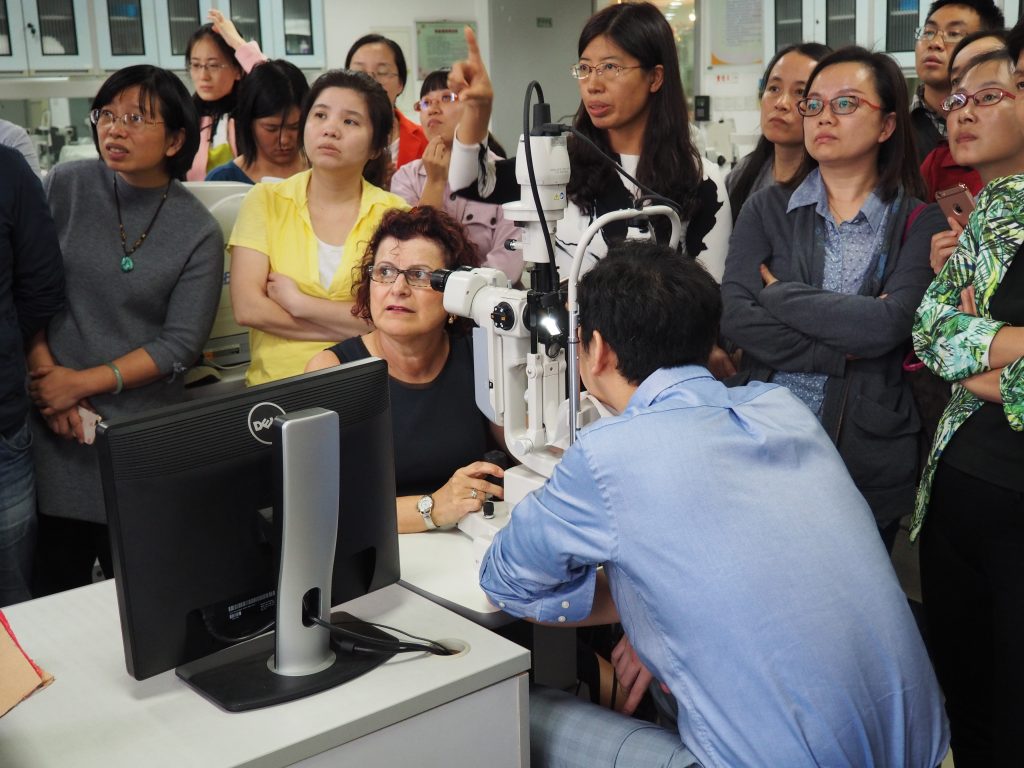 On 30 June, long-time IACLE board member and educator, Professor Luigina (Gina) Sorbara retired from her position at the School of Optometry & Vision Science at the University of Waterloo, Canada and her role as Assistant Secretary of IACLE. Her previous roles include Treasurer and Vice-President.
To honour Gina's many contributions to contact lens education worldwide, including her positions on the IACLE Executive Board since 1992, she has been presented with the IACLE Award for Lifetime Achievement in Contact Lens Education.
While we were unable to present Gina with the award in person, many of her current and previous colleagues shared their congratulations and memories of working with Gina in a video.
Watch a shorter version of that video
NEW Amelia brings digital expertise to IACLE team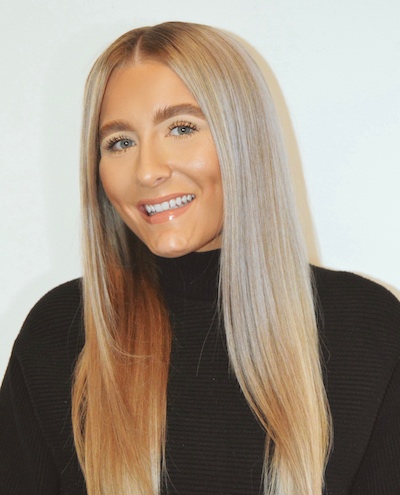 Amelia Morgan has recently joined the IACLE team as a Digital Marketing Consultant and is responsible for IACLE's social media channels, including the brand-new Instagram account which launched this month. Amelia has experience in digital communications in a health care setting.
NEW Yun Jung joins Kyounghee at IACLE Korea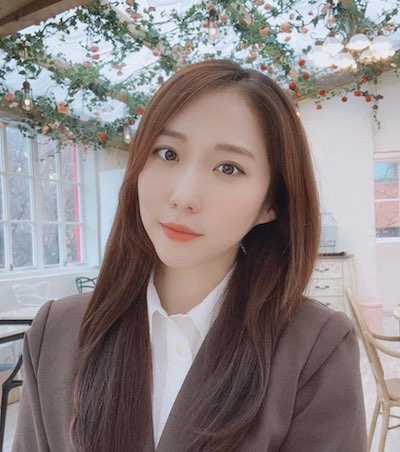 Yun Jung Lee has joined IACLE as the National Korea Administrator, acting as assistant to the National Coordinator, Professor Kyounghee Park. Yun Jung is responsible for processing member applications, subscription renewal, program registration and the administration and translation of resources and communications.
NEW Teaching online: 'It's about people and how we communicate'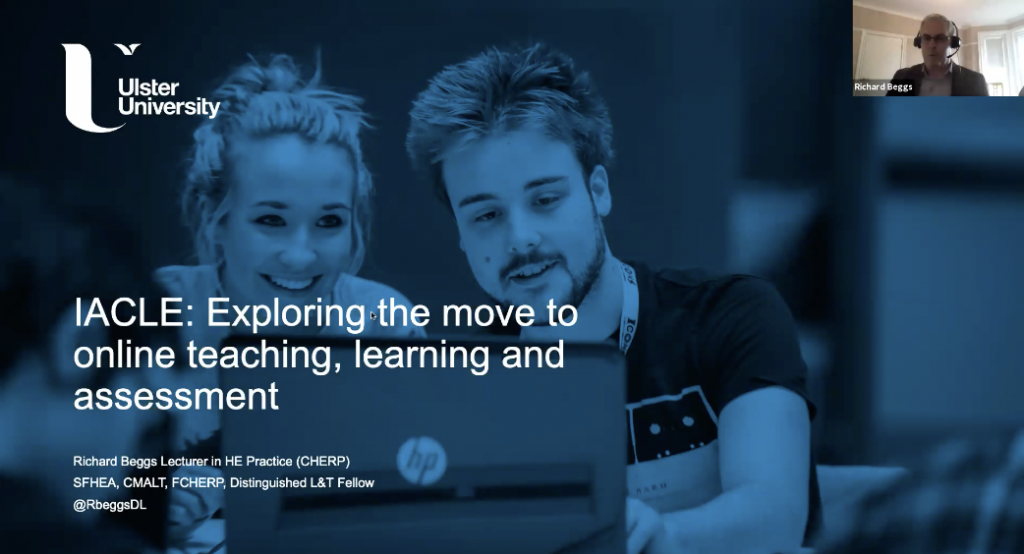 'Learning is a social activity – don't just focus on the technology'. That was the message from Richard Beggs of Ulster University's Centre for Higher Education Research and Practice in our webinar on how to encourage student participation in your online teaching (23 June). A total of 112 attendees joined the event live via Zoom and Facebook, and a recorded version is now available on IACLETOP.
NEW Adapting to online teaching and learning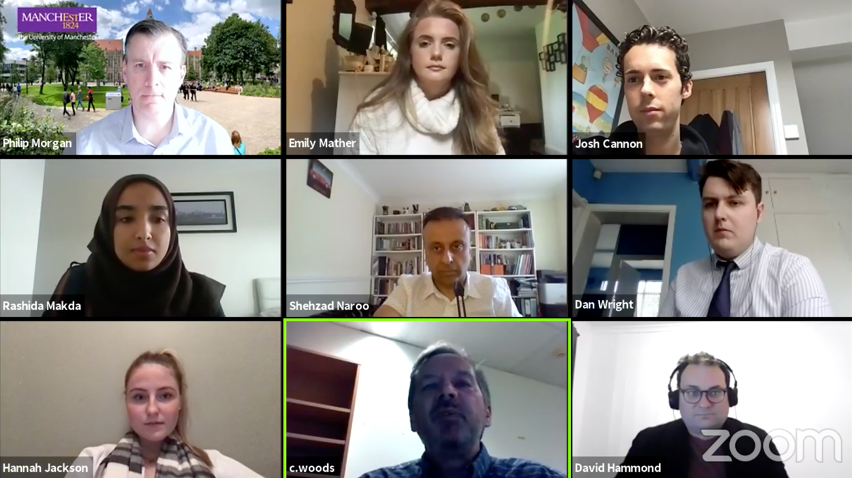 IACLE's President, Dr Shehzad Naroo, Vice President, Professor Philip Morgan and Deakin University Lecturer, Dr David Hammond, along with five of their students discussed adapting to teaching online and learning and shared their experiences during a panel discussion on 7 July. IACLE's Executive Manager of Educational Development, Professor Craig Woods chaired the discussion.
McDougall wins award for IACLE campaign
IACLE's communications partner, McDougall Communications, has won two awards for the 2019 campaign celebrating IACLE's 40th Anniversary. The 'PRism Awards', based in Rochester, New York, recently announced the region's top communications projects of the year. The two winning IACLE themes were 'Exceptional Education. Exponential Impact' and 'Make Your Mark'.
MEET A MEMBER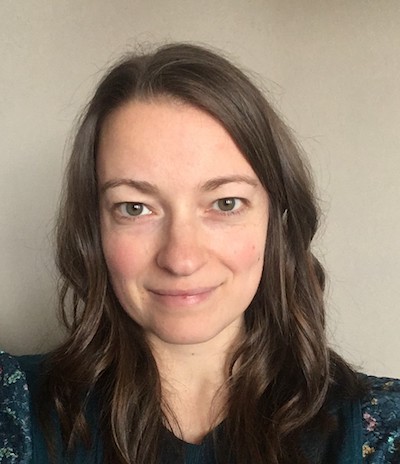 Welcome to Dr Eilidh Martin, a lecturer at Glasgow Caledonian University, UK who specialises in anterior eye. Eilidh says: 'The IACLE resources have been so helpful in reviewing the contact lens teaching at GCU. They have provided a nice outline of subjects to cover and the image bank is fantastic.' She also finds the Clinical Contact Lens Management Guide is a great teaching resource from CORE (Centre for Ocular Research & Education) at the University of Waterloo, Canada


WOULD YOU LIKE TO INTRODUCE YOURSELF TO IACLE MEMBERS WORLDWIDE? WE'RE LOOKING FOR MORE MEMBERS TO TAKE PART IN MEET A MEMBER.
Contact your regional / country coordinator for details
IMAGE OF THE MONTH
LWE grading in CL users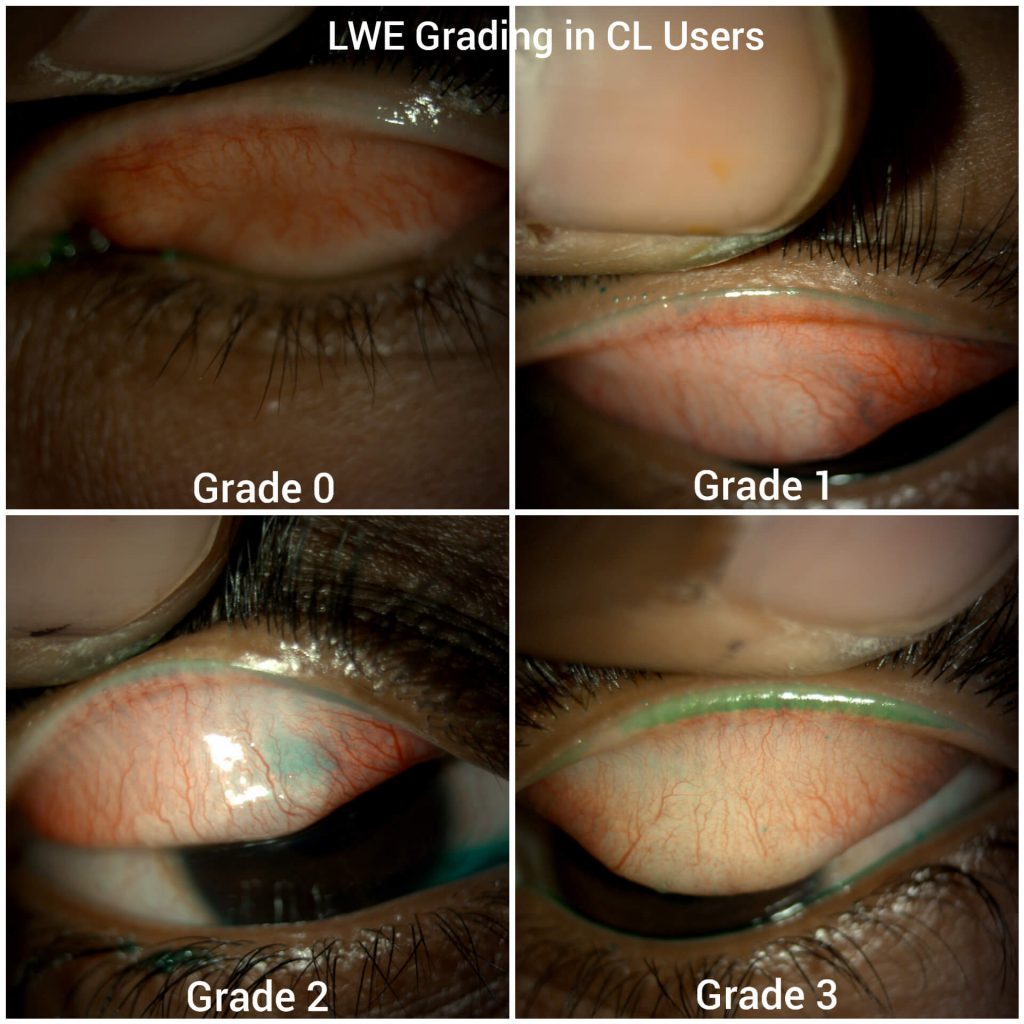 Vandana Kamath and Anitha Arvind from Sankara College of Optometry in Bangalore, India captured these images using a Topcon SL-D series photo slit lamp. Lissamine green stain has been used to discern lid wiper epitheliopathy (LWE) which is thought to be caused by mechanical friction between the lid wiper region of the superior and inferior lid margins and the anterior surface of the contact lens. Insufficient lubrication between the two surfaces is a common cause of LWE, which can also be seen in non-contact lens wearers.
COULD NEXT MONTH'S IMAGE BE YOURS? SHARE YOUR PHOTOGRAPHS FOR THE 2020 IACLE IMAGE COLLECTION AND ENTER OUR IMAGE OF THE YEAR COMPETITION FOR THE CHANCE TO WIN A YEAR'S IACLE MEMBERSHIP AND A US$100 AMAZON VOUCHER!Submit your Image of the Month
RESOURCES
NEW IACLE/EAOO SIG discussion now available on IACLETOP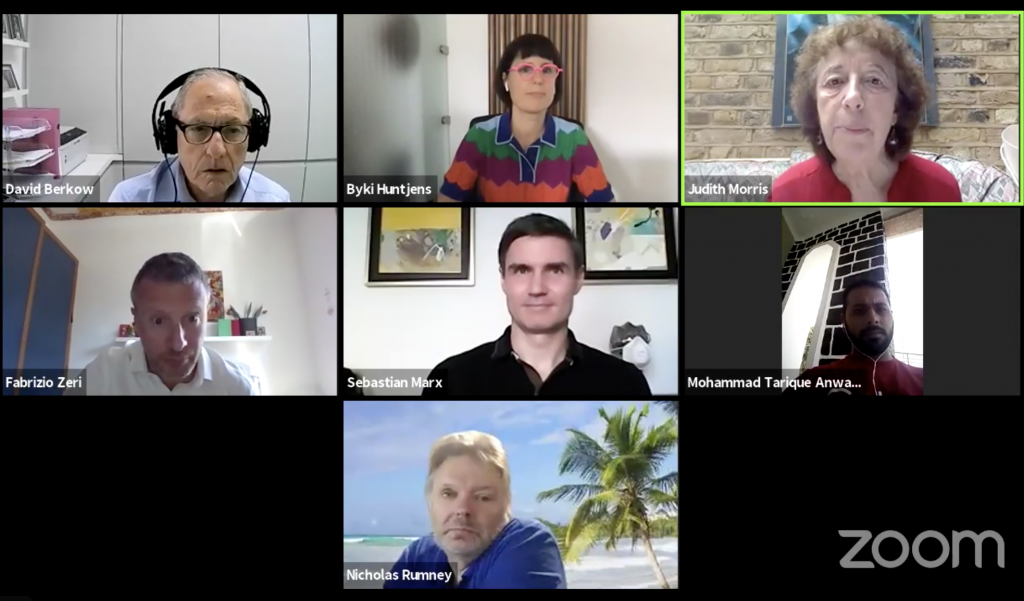 The Special Interest Group of the European Academy of Optometry and Optics (EAOO) hosted by IACLE had a program of presentations by four FIACLEs who covered a selection of interesting topics followed by a discussion (27 June). They were introduced by Judith Morris, our EAME Regional President, and the event was attended by EAOO President, FIACLE Nicholas Rumney.
Watch the SIG discussion on IACLETOP
NEW Interactive calendar available for members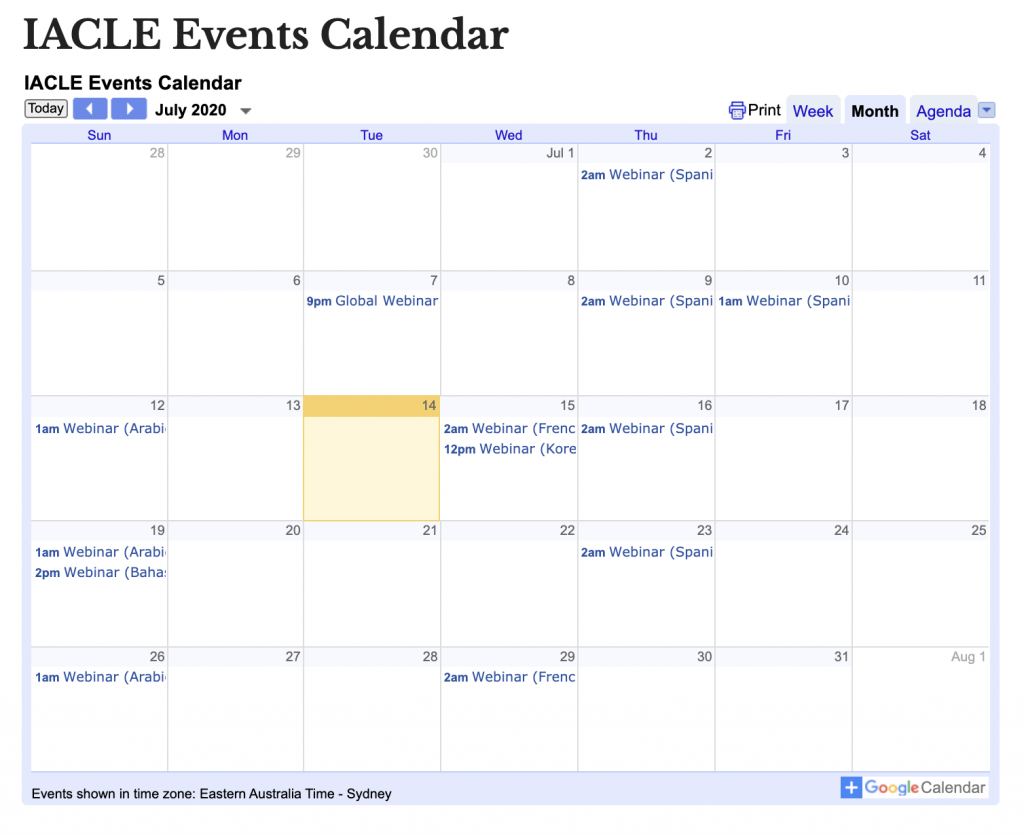 A new interactive calendar has been added to the member space of the IACLE website where members can find all online meetings that are taking place in one central location. As well as speakers, topics and timings, each date includes login details.
IMI to release Consensus Report early 2021

The International Myopia Institute recognises that it is currently a difficult time for all, with many members being impacted by recent events. The group has decided to re-focus their efforts to allow for its consensus reports to be delivered early next year and is seeking country representatives to disseminate information from the reports.
Find more details on the reports
COVID-19 RESOURCES
Lifetime FIACLE Professor Luigi Lupelli authors a report on 'Evidence-based contact lens practice in times of Sars-CoV-2 pandemic'. Read the full text in English. Read the full text in Italian.

Using enlarged breath shields as part of infection control measures implemented during the COVID-19 pandemic. Read the full text here

Register to watch this American Academy of Optometry webinar on personal protective equipment. Access all our COVID-19 Resources and Updates
GLOBAL UPDATE
Americas
IACLE Americas introduces monthly webinars…
In the first of the Americas Webinar Series, which will be held once per month, Dr Jesus Espinoza hosted an online session on the topic of 'Office biosecurity: the new normal – coming back to contact lens fittings', with a total of 45 attendees via both Zoom and YouTube (23 June).
…to add to weekly 'IACLE in the World' Radio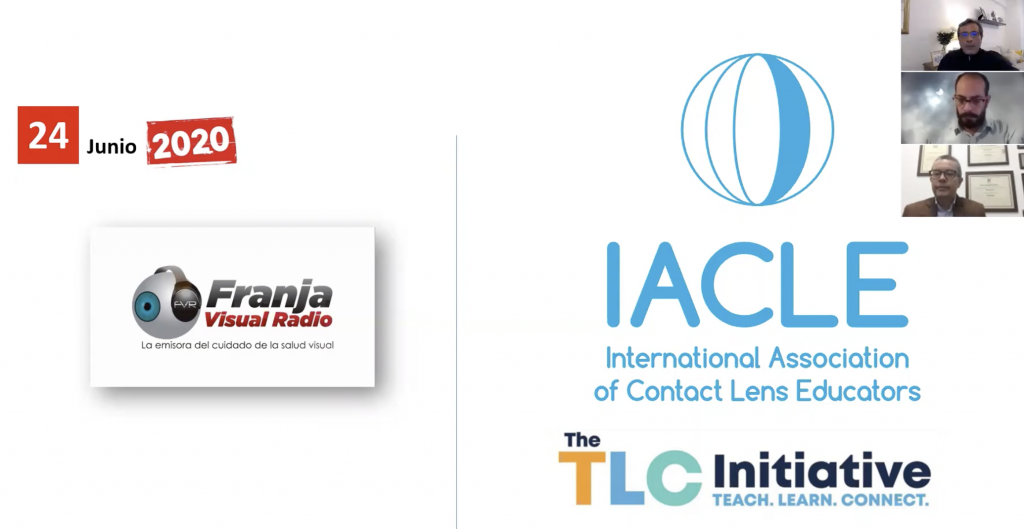 Every week, Americas Regional Coordinator, Guillermo Carrillo, has been interviewing IACLE members from across the Latin America region on a range of different contact lens topics. Members from different areas of the region take part and share their experiences about their educational markets. This month's topics were based around speciality CLs, orthokeratology, CLs for irregular corneas, challenges in new biosecurity protocols in CL practice and myopia control.
Listen to recorded programs. Read the full Americas Report
FEDOPTO Congress is latest event to be postponed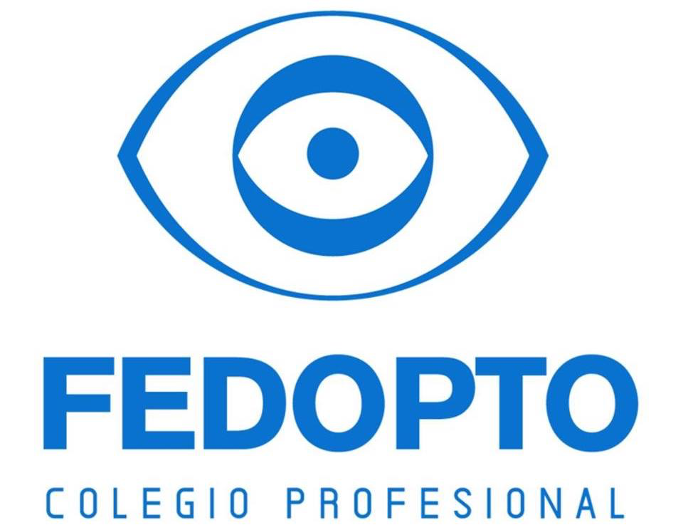 Due to the current circumstances of COVID-19, the FEDOPTO (Colegio Federación Colombiana de Optómetras) Congress – due to take place from 14-16 August in Cali, Colombia – has been postponed to 2021. The news follows the cancellation in Europe of the Nederlands Contactlens Congres (NCC2020), which will now take place in 2022.
Asia Pacific
Members in China discuss myopia management strategies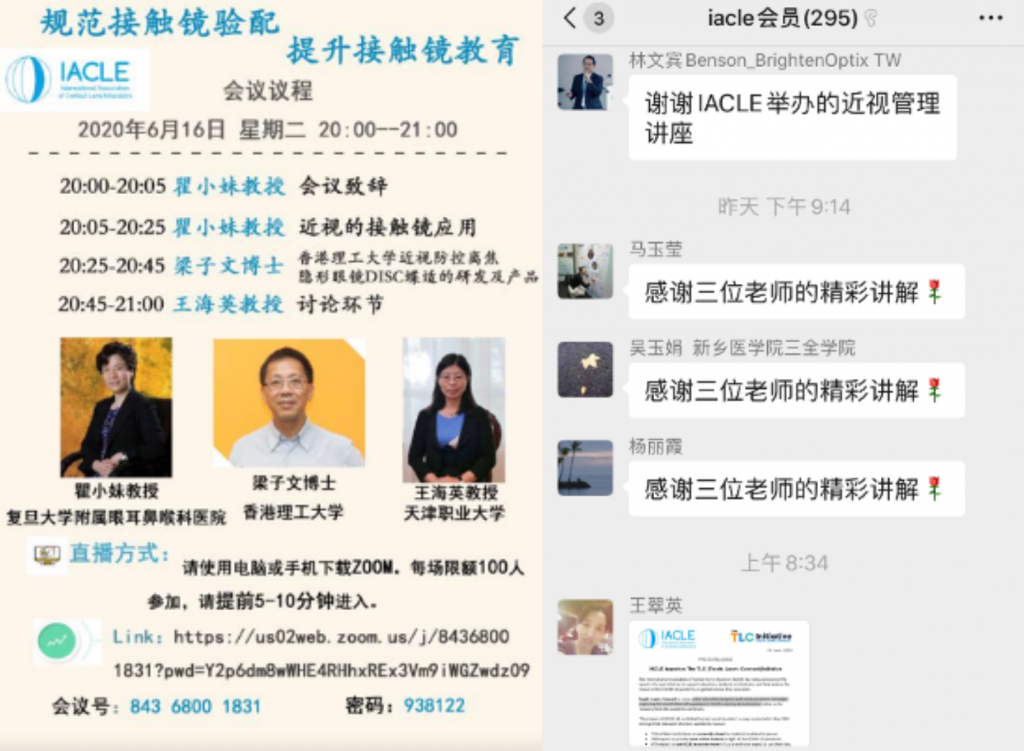 China National Coordinator Qu Xiaomei hosted an online members' Zoom meeting on 16 June where Xiaomei chaired the discussion and presented a lecture on 'Myopia management strategies'. Professor Liang Zi Wen, based in Hong Kong, discussed research at Hong Kong Polytechnic University on soft lenses in myopia control, with China National Coordinator, Professor Wang Haiying in the chair. Members discussed the meeting post-event via WeChat and suggestions for future lectures were made, including more advanced topics relating to myopia control.
Read a full report on AP activities
Europe / Africa – Middle East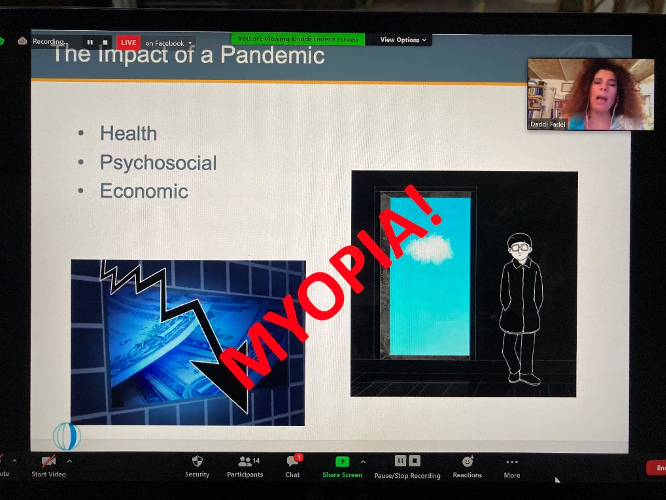 In a first for IACLE, a series of Arabic-speaking and French-speaking webinars began last month. More than 50 attendees joined our first-ever webinar in Arabic, presented by Italy-based Dr Daddi Fadel (pictured, 11 July). In a further collaboration, IACLE Treasurer Professor Etty Bitton from the Université de Montréal, Canada opened the current series in French (30 June). For remaining dates visit our new calendar under Member Login.
BCLA launches myopia management certificate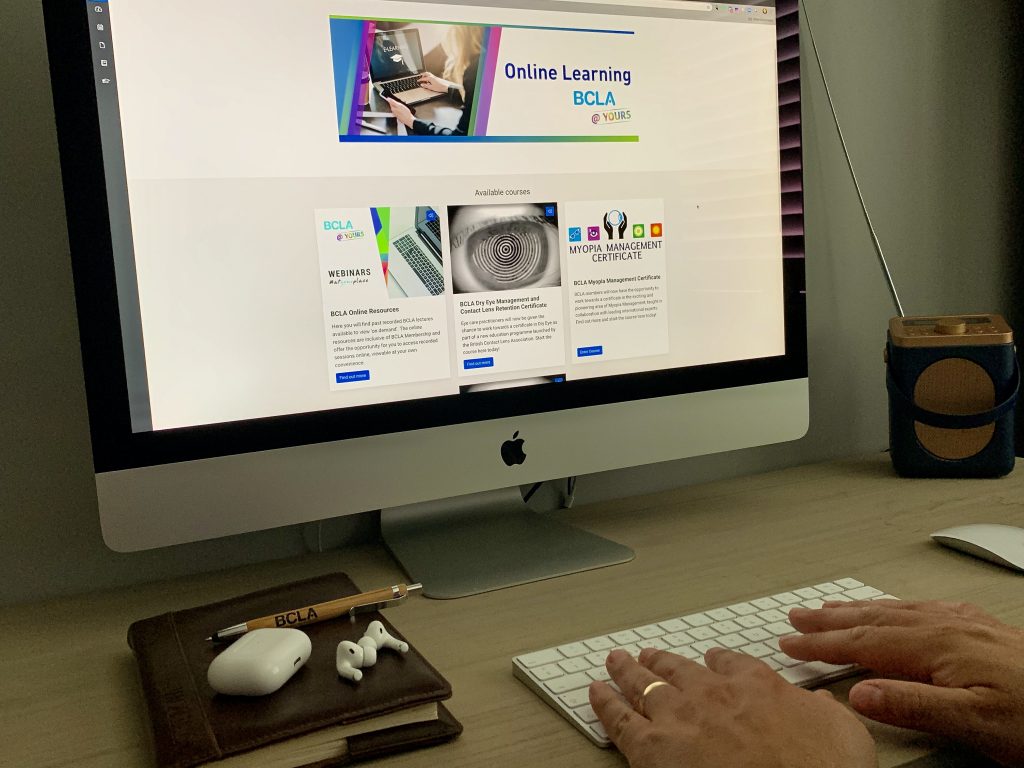 The British Contact Lens Association (BCLA) has recently launched a Myopia Management Certificate for its members in order to increase awareness of the 'ticking timebomb' that is the global eye health epidemic. The purpose of the certificate is to assist eye care professionals with translating the latest global research findings to their clinical practice.
Cheryl takes on new role at Alcon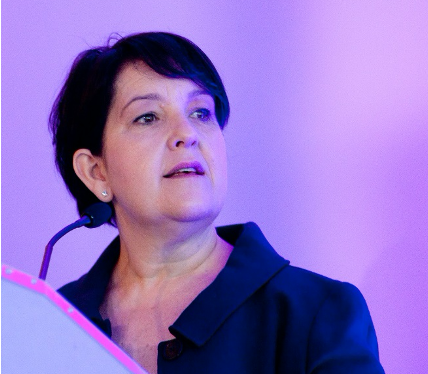 Cheryl Donnelly is the new international head of professional affairs at Alcon, where she will lead within the company's Vision Care franchise. Cheryl was previously CEO at the BCLA. In her new role, she will work closely with Dr Carla Mack, head of global professional affairs, to drive the company's relationships with key opinion leaders, industry influencers, academia and researchers.
DATES FOR YOUR DIARY
The following meetings have new dates and will take place in 2021 and 2022 due to the COVID-19 pandemic:
Dates to be confirmed for 2021– FEDOPTO Congress, Colombia. Details.
13-14 March 2022 – Nederlands Contactlens Congres, Veldhoven, The Netherlands. Details.

A full list of IACLE and other events in 2020 is available at our Annual Meeting Schedule. Please email dates of events to s.allen@iacle.org
THANKS TO OUR SPONSORS