Global Member Newsletter June 2021
MEMBERSHIP PERKS IN JUNE
Take part in Journal Club
Every month, the IACLE India Team host Journal Club to discuss recently published articles. The group virtually discuss the most relevant papers and topics related to contact lens education. We encourage all members and Fellows of IACLE to take part in Journal Club. If you would like to present, please contact Executive Manager of Educational Programs Nilesh Thite.
---
IACLETOP UPDATES
Prepare for the Fellowship Exam with our monthly workshops
We are running monthly virtual workshops for the members who have registered for the Fellowship Exam, with the theme changing each month. The sessions will run up until the exam and will be available in local languages. Catch up on June's session where Professor Craig Woods shared a guide on using the Fellowship Exam Area within IACLETOP and the structure of the exam. The next workshop takes place on Tuesday 6 July at 12 noon BST.
Visit the Fellowship Exam Area on IACLETOP for more information
Release the ICLC presentations to your students
New versions of the IACLE Contact Lens Course curriculum are available as a package with access through the IACLETOP Library. The package contains all the lectures from the ICLC2020 in a 'view only' format. The package allows educators who have access to their own Student Area to import the package, release any chosen lecture and create additional teaching and assessment materials orientated around the ICLC2020 presentations.
More information on the Student Area
---
THIS MONTH'S THEMED WEBINARS
Lens care and its safety
The theme for June's webinars is focused on lens care and safety, covering various aspects of lens care such as reinforcing the importance of hygiene, new generation lens care systems and hydrogen peroxide. We are hosting six webinars on the topic in English, Chinese, Korean, Spanish and Bahasa.
---
KEY NEWS IN JUNE
Image of the Month

Professor Guilherme Cassiano from the Brazilian Institute for Training and Research of Contact Lenses captured the above images using a Huvitz HIS5000 slit lamp with a Canon EOS 600D camera. The patient has pellucid marginal degeneration (PMD), a degenerative corneal condition, often confused with keratoconus. It typically presents with painless vision loss affecting both eyes. Rarely, it may cause acute vision loss with severe pain due to perforation of the cornea. It is typically characterized by a clear, bilateral thinning (ectasia) in the inferior and peripheral region of the cornea, although some cases affect only one eye. The cause of the disease remains unclear.
The results are in!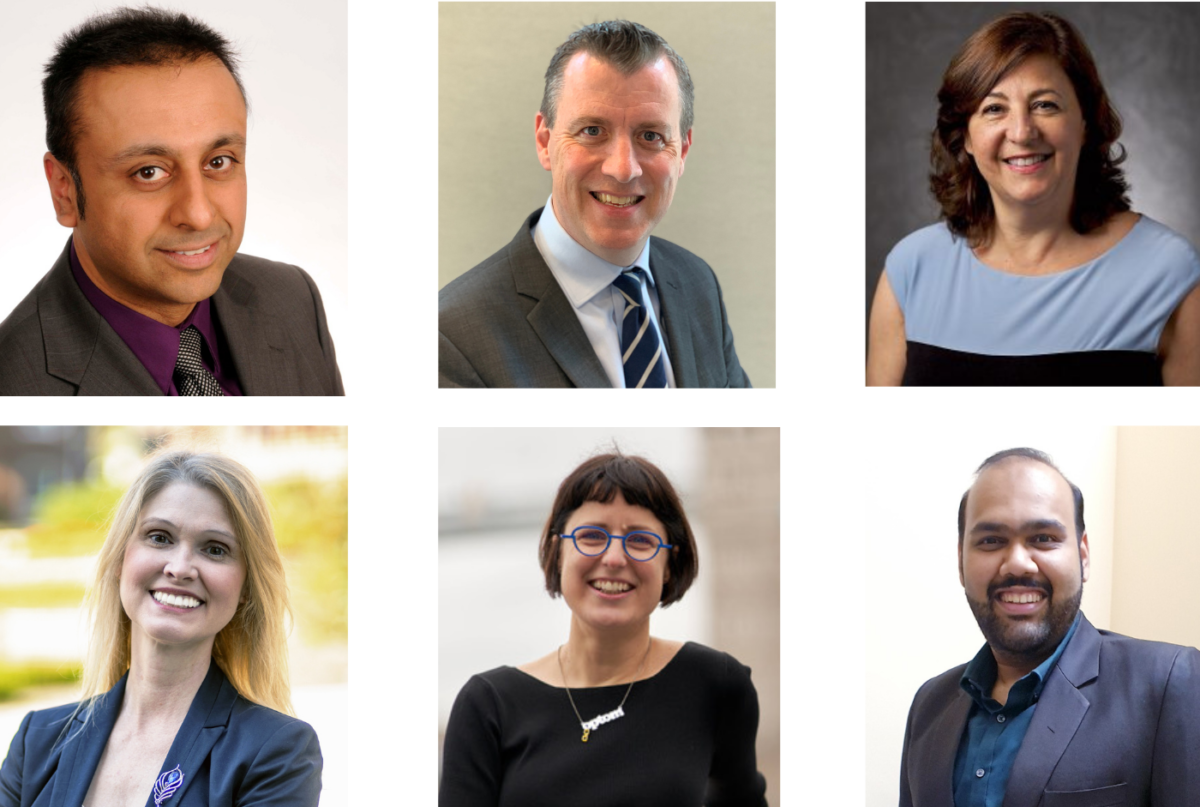 We are pleased to announce the results of the Board of Directors election. Dr Shehzad Naroo, Professor Philip Morgan, Dr Etty Bitton, Dr Renée Reeder, Dr Byki Huntjens and Fakhruddin Barodawala were the six candidates voted in by IACLE's membership. Officers of the Association – President, Vice President and Secretary / Treasurer – will be elected soon by the newly appointed Directors. We thank all our members for taking the time to vote for the new Board. 
Indian member donates 50 images to the IACLE Library
FIACLE Prasad Sawant of Sawant Optometry Clinic in Dombivli, India, kindly donated 50 images to the IACLE Library, designed for members to gain access to images and videos from other IACLE colleagues. 'Thanks to IACLE for their tool to submit clinical images which motivated me to work more extensively on this and I am sure the images will be useful for all IACLE members, educators, practitioners and students across the globe', says Prasad.
View the 2021 Prasad Sawant Image Collection
Registration for the Fellowship Exam is closing this month
There is still time to secure your place for the Fellowship Exam, taking place on Friday 12 November via IACLETOP. A successful outcome to the exam qualifies members to become a Fellow of IACLE – FIACLE. Registration closed on 30 June and payment for the exam must be received by 1 July, and after receipt, members are given access to the Fellowship Exam Area within IACLETOP.
Watch a video from Dr Byki Huntjens on why to sit the exam
---
MEET A MEMBER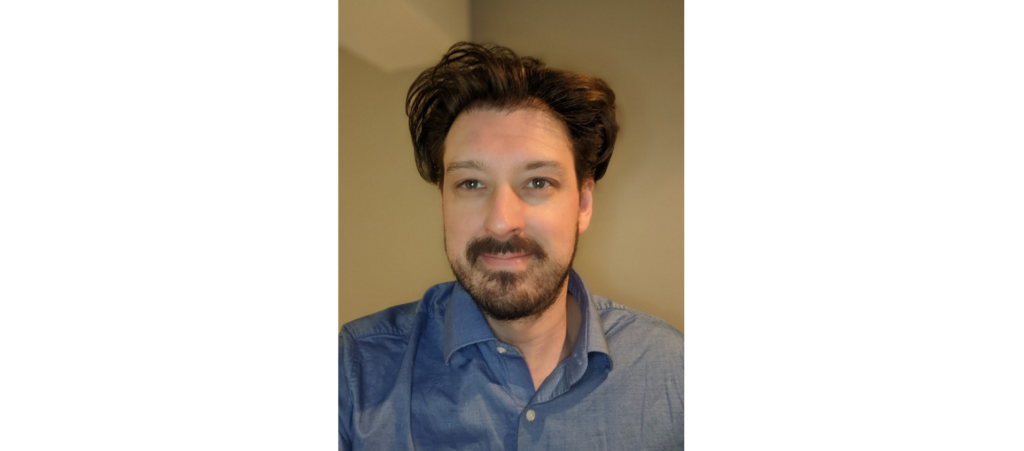 Introducing Dr Patrick Simard, Lecturer and Clinical Instructor at the University of Montreal's School of Optometry. Patrick specifically specializes in orthokeratology, scleral lenses and myopia management. 'All the resources developed over the years by IACLE are useful to create and validate the content of the lectures to students. All aspects of contact lens wear are available. Moreover, students themselves can challenge themselves on the learning platform', says Patrick. An interesting fact about Dr Simard is that he used 3D printing to create protective equipment. Patrick believes that everyone has something to teach; we only need to find it out.
Introduce yourself to other IACLE members by completing this short online form
---
RESOURCES
Recent changes to CL education
A paper written by IACLE staff and officers on recent changes to contact lens education has been published in the leading optometry journal Ophthalmic and Physiological Optics. As previously reported in this newsletter, IACLE conducted an extensive survey in the middle of 2020 to assess the impact of the COVID-19 pandemic on contact lens education. Members worldwide confirmed a shift to online teaching and modified practical sessions. This work's findings informed various IACLE initiatives and publication of the paper will help members and indeed educators in related ophthalmic fields.
The Special Issue is available with free access for a select period of time
IMI White Papers II
The International Myopia Institute has released a new group of white papers which confirm the imperative to control myopia and offers a range of guidance in the field. The articles make up a special issue of Investigative Ophthalmology and Visual Science.
ACLM Contact Lens 2021 Year Book now available
Each year, the Association of Contact Lens Manufacturers (ACLM) provide a year book containing details for contact lenses, solutions and materials produced by ACLM member companies and includes information on contact lens products available in the UK. The 2021 version of the year book has just been released.
---
COVID-19 RESOURCE
According to the findings of a recent UK-based study, ophthalmology services delivered by independent prescribing specialized optometrists, can safely and efficiently treat and manage the majority of urgent cases and support over-stretched hospital emergency eye care.
---
WHAT'S HAPPENING IN OUR REGIONS?
AMERICAS
Americas Regional Coordinator speaks at university conference
The Universidad Antonio Nariño in Colombia invited IACLE Americas Regional Coordinator Guillermo Carrillo to speak at their conference (28 May). He discussed conducting research in clinical practice as part of the optometry curriculum and the importance of collaborations in optometry programs. During the event, students from the university presented case reports showing their optometric management despite the pandemic.
ASIA PACIFIC
Toric contact lens fitting session
Professor Chi Hui from Beijing Optometry and Ophthalmology Center in Beijing, China, delivered a talk on how to fit patients with toric contact lenses and shared three clinical cases to strengthen the understanding of the topic (11 May).
Catch up on the session. Read the meeting report
EUROPE / AFRICA / MIDDLE EAST
BUCCLE launch research survey
The British and Irish University and College Contact Lens Educators (BUCCLE) have launched a research survey to understand better what happens during the 'teaching' appointment where contact lens wearers learn how to self-apply and remove soft contact lenses. They welcome responses from all contact lens practitioners across the globe who are involved in soft contact lens teaching.
---
DATES FOR YOUR DIARY
IACLE TLC (Teach. Learn. Connect) WEBINARS
Visit the IACLE Webinars area on IACLETOP to view the schedule for upcoming webinars.
GLOBAL MEETINGS IN COMING MONTHS
13-14 June – BCLA Clinical Conference and Exhibition, Manchester, UK. Details.
4 September – European Contact Lens and Ocular Surface Congress (online symposium). Details.
29-30 October – New Zealand Association of Optometrists 90th Annual Conference, Christchurch, New Zealand. Details.
3-6 November – American Academy of Optometry, Boston, USA. Details.
---
---
IACLE IS SPONSORED BY