Global Member Newsletter June 2023
MEMBERSHIP PERKS IN JUNE
Read this email in
Registration for the Fellowship Exam closes next week
The IACLE Fellowship Exam takes place every two years, and a successful outcome of the exam qualifies members to apply for Fellow of IACLE (FIACLE) status. The upcoming 2023 exam will take place virtually via IACLETOP on Wednesday 22 November in English, Chinese, Spanish, Korean and Bahasa. If you are interested in taking this year's Fellowship Exam, please register by following the link below. Please note, members must hold IACLE membership for at least one year before applying for FIACLE status.
Registration closes on 30 June. Register for the Fellowship Exam.
---
NEXT MONTH'S GLOBAL WEBINAR
Making the management of MGD as easy as 1-2-3!

Join us on Wednesday 19 July at 12 noon UK (BST) for a webinar with Professor Jennifer Craig.
Professor Craig is a Therapeutic Research Optometrist and a Professor of Ophthalmology at the University of Auckland in New Zealand where she heads the Ocular Surface Laboratory. She has maintained her research interest in the ocular surface, particularly dry eye disease and tear film dysfunction. Jennifer regularly delivers continuing education and research lectures internationally and publishes widely in both the scientific and clinical press. She is an accomplished lecturer, contributing to international workshops and holding various academic appointments.
Members can watch live online via Zoom, and the event will be live streamed to our Facebook page for students and eye care practitioners to tune into.
Find out what time the webinar begins in your time zone
---
NEWS IN JUNE
Image of the Month

Suraj Kumar Chaurasiya from CL Gupta Eye Institute, Moradabad in India, captured the above images of a keratoconus patient who had been fitted with piggyback contact lenses for their RGP intolerance using a Topcon slit lamp. The silicon hydrogel contact lens with high DK was used under the conventional RGP lens. The corrected visual acuity was 20/25.
Would you like to feature in next month's Image of the Month? Submit your image
WC4 success in Birmingham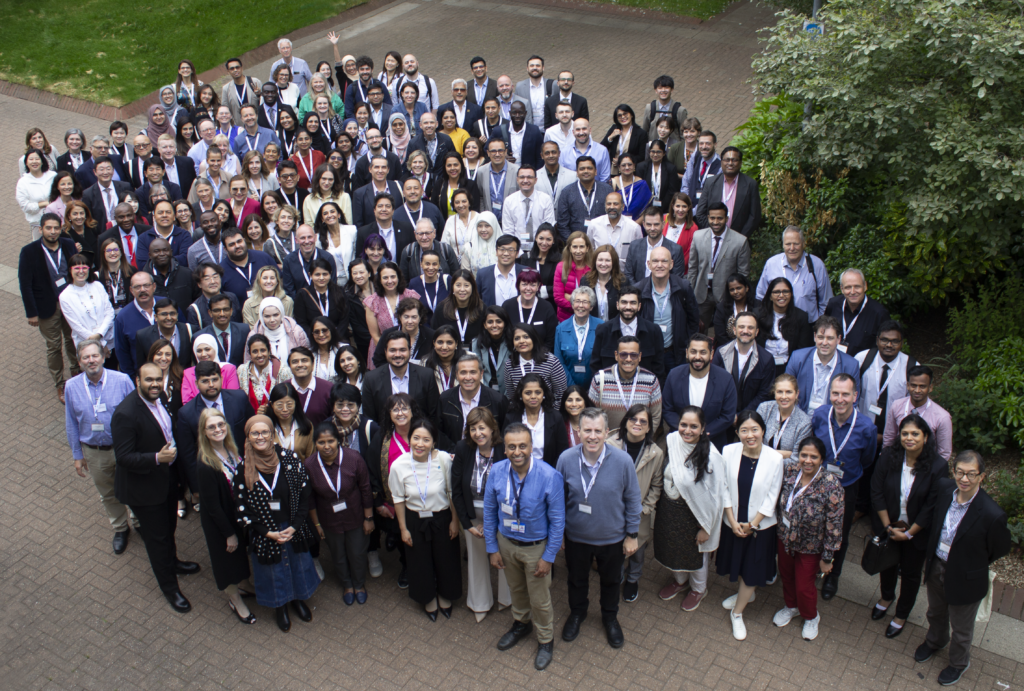 IACLE's 4th World Congress on Contact Lens Education was a huge success, with delegates from 42 countries in attendance at Aston University in Birmingham, UK. The congress featured plenary sessions and workshops, providing valuable insights into contact lens education. Six IACLE sponsors hosted eight hands-on workshops over the course of two days, offering members both practical and interactive learning experiences. Having over 120 IACLE members gathered in one place provided a unique opportunity for them to connect and share their experiences in contact lens education. On behalf of everyone at IACLE, we sincerely thank our members and sponsors for their contributions to making WC4 a remarkable success.
A post-meeting report will be released soon
Award winners receive their awards at WC4

Due to the COVID pandemic and travel restrictions, the Gala Dinner at IACLE's 4th World Congress provided the opportunity for nine award winners, spanning from 2020 to 2023, to receive their awards. Bariah Mohd Ali (2020), Jo Underwood (2020), Dr Elizabeth Chetty (2020), Nirav Mehta (2020), Wei Xu (2021), Lavanya Kalikivayi (2022), Dr Myriam Teresa Mayorga (2023), Dr May Bakkar (2023) and Isha Dave (2023) received their awards at this year's celebration (pictured left to right). Congratulations to all award winners!
For more information on the award winners
Farewell to Xiaomei and welcome Tina!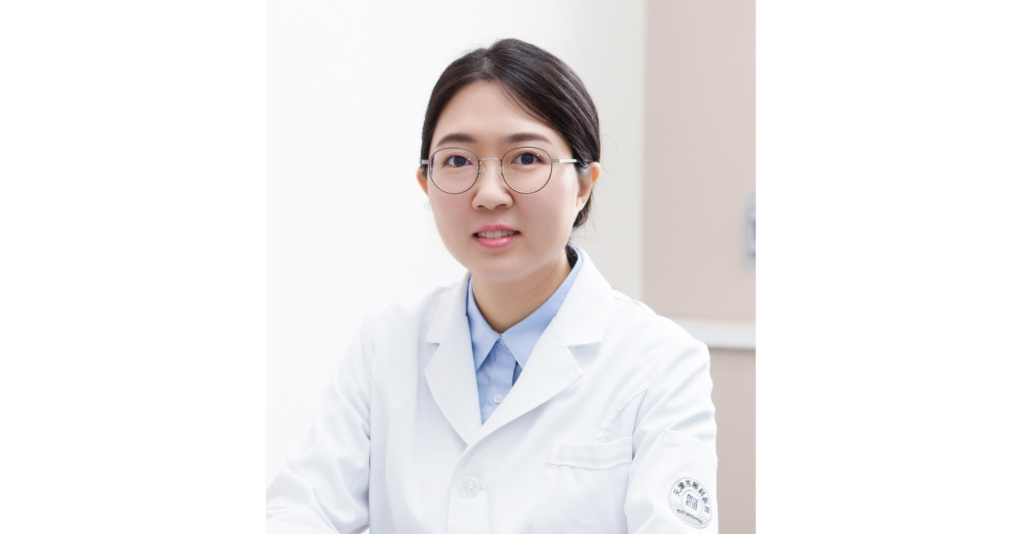 Professor Qu Xiaomei is stepping down from her role as IACLE China National Coordinator. Xiaomei has worked with IACLE for the past 20 years and has been a huge supporter of IACLE and contact lens education in China. Xiaomei played a significant role in introducing the benefits of IACLE to contact lens educators in China and worked diligently to facilitate various projects and initiatives in China. 'I have always been very proud to be an IACLE member, witnessing its continuous progress and growth. Over the past 20 years, I have transitioned from a young doctor to an old doctor. The development of IACLE requires the continuous participation of young forces, bringing new ideas and vitality. I will continue to be a Fellow of IACLE and do my best to help IACLE in China.'
As Xiaomei steps down from her role, we are thrilled to welcome Tina Sun (pictured above) to the team. Tina brings a wealth of experience, having worked as an optometrist at Tianjin Medical University before becoming a trainer at Tianjin Varilux Optometry Training Vocational School. In 2017, Tina completed her master's degree at the University of Manchester and is currently working towards her PhD at Pacific University. In her current role at Tianjin Eye Hospital Optometry Center, Tina balances her time between clinical work, teaching, and overseeing professional optometry affairs within the hospital. We wish Xiaomei all the best in the future and welcome Tina to the IACLE family!
---
RESOURCES
Corneal oedema during reverse piggyback scleral lens wear
A study aimed to compare corneal edema induced by short-term reverse piggyback scleral lens wear (a soft contact lens applied to the anterior surface of a scleral lens) with standard scleral lens wear. Ten young participants wore both types of lenses for 90 minutes, and central corneal thickness was measured. The results showed that the reverse piggyback system did not cause significantly greater corneal edema compared to standard scleral lens wear, suggesting its potential use in addressing wettability issues or correcting refractive errors during diagnostic scleral lens fitting.
---
COVID-19 RESOURCES
Longevity of hand sanitisers on fingers
In a recent prospective study, the authors examined the persistence of disinfection of three different types of hand sanitizers. They found that the hand sanitizers containing capric acid or alcohol outperformed one containing quaternary ammonium in terms of the number of bacteria on fingers after 20 minutes.
---
WHAT'S HAPPENING IN OUR REGIONS?
AMERICAS
Members meet at FRANJA 2023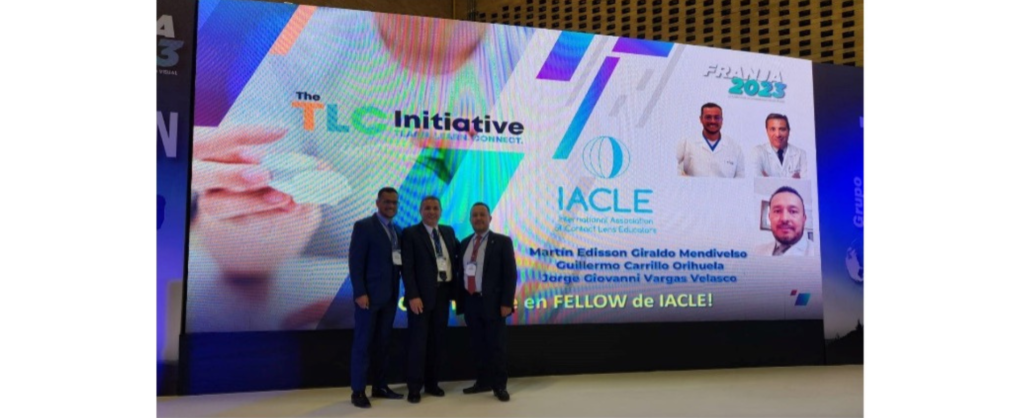 At FRANJA 2023 in Bogota, Colombia, Americas Regional Coordinator Professor Guillermo Carrillo, Americas Regional Director Professor Martin Giraldo, and Dr Jorge Vargas (pictured above) led a three-hour meeting to encourage members to register for the IACLE Fellowship Exam. The meeting discussed the benefits and resources available through IACLETOP for exam preparation. Guillermo provided details about the exam's content, question types and modality and offered an online demonstration. Around 35 members and educators attended the meeting.
ASIA PACIFIC
STE preparation for South Korean students
IACLE Korea Coordinator Jessica Park from Kookje University in South Korea, recently delivered lectures to students at Daegu Health College on Case Reports, contact lens fittings and contact lens complications (18-19 May). Jessica provided guidance on how to prepare for the IACLE Student Trial Exam (STE), as the students sat the STE for the first time at the end of May. Daegu Health College is the oldest optometry school in Korea, and Professor Jang emphasized the value of passing the exam to become a competent optometrist.
Read more about the Student Trial Exam
Contact lens fitting in South Korea
FIACLE Professor Hyeongsu Kim recently conducted a webinar titled 'Basic contact lens fitting' for students at Choonhae Health College in Ulsan, South Korea (23 May). Around 50 students participated in the webinar, gaining valuable insights into contact lens practice. Professor Kim also shared his plans for a future webinar on 'Advanced contact lens fitting'. The students gained an understanding of the necessary pre-examination procedures before wearing contact lenses.
EUROPE / AFRICA / MIDDLE EAST
South African member receives promotion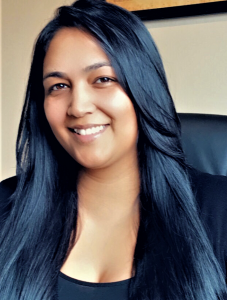 FIACLE Dr Elizabeth Chetty has successfully obtained a promotion, transitioning from the position of Lecturer to Senior Lecturer at the University of Johannesburg. To meet the criteria, she demonstrated active involvement in the international and industry sphere, notably as an active member of IACLE. Her achievements included passing the Fellowship Exam in 2013, attaining FIACLE status in 2014, attending IACLE's 3rd World Congress in 2015, utilizing IACLE's resources in teaching, conducting the IACLE Student Trial Exam with her students in 2020, 2021 and 2022, and joining the EAME regional team as the IACLE Representative for Africa. Congratulations Elizabeth!
BCLA appoints new President
During the recent British Contact Lens Association's Clinical Conference & Exhibition in Manchester, UK, it was announced that Rakesh Kapoor has been appointed as the new President, taking over from Neil Retallic. Rakesh shared his vision for a future characterized by inclusivity and accessibility, emphasizing the importance of skills and knowledge sharing to navigate the unprecedented changes successfully.
---
DATES FOR YOUR DIARY
IACLE TLC (Teach. Learn. Connect) WEBINARS
Visit the IACLE Webinars area on IACLETOP to view the schedule for upcoming webinars.
GLOBAL MEETINGS IN THE COMING MONTHS
Contact Connect Conference, Gauteng, South Africa, 1-3 September. Details.
4th World Congress of Optometry (WCO4) and O=MEGA23, Melbourne, Australia, 8-10 September. Details.
American Academy of Optometry, New Orleans, USA, 11-14 October. Details.
---
IACLE IS SPONSORED BY