Global Member Newsletter March 2022
MEMBERSHIP PERKS IN MARCH
Save the date for our Virtual Conference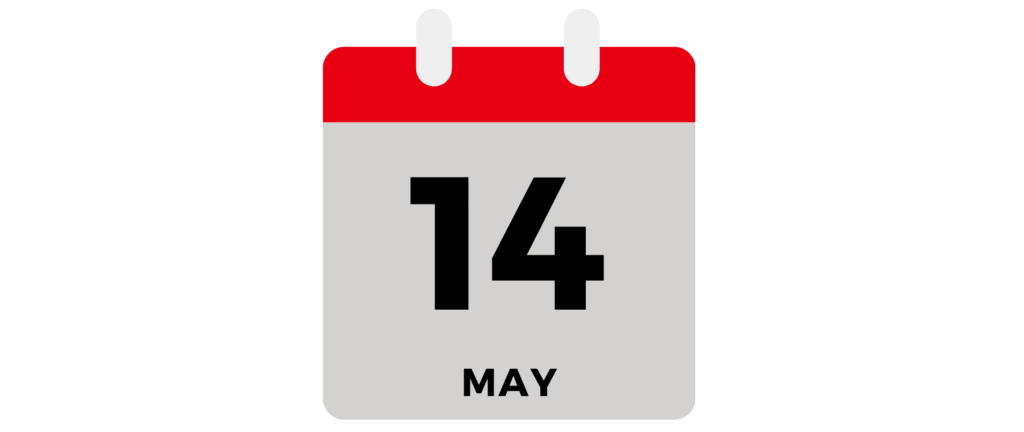 Please save the date for our Virtual Conference taking place on Saturday 14 May from 12 noon – 3 pm UK (BST). The theme for the conference is 'Make students practice ready', featuring a range of speakers and topics, including assessing students' skills, communicating with patients, and a panel discussion discussing how to establish contact lens clinics at teaching institutions.
Look out for more details and the registration link to follow soon
---
GLOBAL WEBINARS IN MARCH
Join Dr Andrew Pucker on Friday 18 March at 12 noon UK (GMT) for a global webinar on 'A review of contact lens dropouts'. Dr Pucker is Assistant Professor and the Director of Clinical Research and Myopia Control at the University of Alabama at Birmingham, USA. IACLE Platinum Sponsor Alcon is introducing the webinar and Professor Philip Morgan is chairing the session.
Please find Zoom login details here
---
NEWS IN MARCH
Image of the Month

Suraj Kumar Chaurasiya from the CL Gupta Eye Institute in Moradabad, India, captured the above image of a soft lens edge fluting at 3 o'clock using a Redmi Note 7 Ai camera phone. 'The fluting in the soft contact lens suggests that it has a flat fit. To improve the fit, the lens needs to be steepened by increasing the total diameter or decreasing the base curve value,' says Suraj.
Would you like to feature in next month's Image of the Month?
2022 IACLE Awards update
We thank all who applied for the 2022 IACLE Awards. The applications are currently in the review process, and we will be in touch with the successful applicants to let them know of the results within the next month.
Webinar series success
Since launching the Teach. Learn. Connect. Initiative (TLC) in June 2020, IACLE has delivered almost 200 webinars with over 18,000 attendees. IACLE offers webinars on national, regional, and global levels to support our members across the globe. We thank all our webinar speakers for delivering these presentations and our members and their students for their participation in our webinars.
View the 2021 and 2022 webinar series via IACLETOP here
Renew your IACLE membership
Thank you to all our members who have renewed their membership for 2022. Access to full membership benefits ended on 31 January if payment had not been received. If you haven't yet renewed and would like to, please get in touch with your IACLE Representative to request an invoice.
Membership terms and conditions
---
RESOURCES
Latest Contact Lens Update features non-compliance
Honorary Member and Founding Director of the Centre for Ocular Research & Education (CORE) Professor Desmond Fonn authors the latest Contact Lens Update titled 'Non-compliance with contact lens replacement schedules: does it really matter?'. The update covers frequent replaceable lenses and complications with this lens type, adherence to soft lens replacement schedules, and frequent replacement of rigid gas permeable lenses.
New podcast episode on scleral lenses
The latest episode of GlobalEyes features Lifetime FIACLE Dr Eef van der Worp who talks about the past decade of scleral lenses, discusses the 10th anniversary of the 'Guide to Scleral Lens Fitting', myopia control, and the ocular surface. Dr Melissa Barnett and Dr Tom Arnold host the podcast that is supported by CooperVision.
---
COVID-19 RESOURCES
Safety and effectiveness of COVID-19 Urgent Eyecare Service
In this recent study, 1,074 patients who had accessed the COVID-19 Urgent Eyecare Service (CUES) system in North London were interviewed. Patients who were seen in person were almost five times more likely to be correctly managed than those seen solely virtually. Therefore, optometrists are advised to follow evidence-based guidance on whether to manage patients virtually or in person.
---
WHAT'S HAPPENING IN OUR REGIONS?
AMERICAS
Latest Latin-American webinars
During February, the Latin American office hosted four webinars and heard from different speakers on their areas of expertise. Jeannine Hernandez spoke on 'Dry eye in contact lens wearers', Arturo Aguirre delivered a talk on 'High Dk/t soft contact lenses in high myopia', Aldo Ortiz discussed 'Proactivity from contact lens practitioners in contact lens fittings and visual health', and finally, María Victoria Báez ran the February Spanish-speaking Journal Club.
Catch up on all Spanish-speaking webinars. Read the full Americas meeting report
ASIA PACIFIC
Korea host lecture at ACUVUE Education Centre
Korea National Coordinator Professor Kyounghee Park hosted a lecture on 'Soft contact lens materials and soft toric contact lens designs' to four IACLE members and 10 students from Konyang University in Nonsan, South Korea (20 January). The event was conducted at the ACUVUE Education Centre. After completing a two-week intensive program at the centre, the students are able to practice at optical outlets and clinics.
Read the full Asia Pacific meeting report
EUROPE / AFRICA / MIDDLE EAST
Registration for BLCA Focus is now open

The British Contact Lens Association (BCLA) is holding a new hybrid conference, allowing eye care professionals to hear from world-leading experts. 'BLCA Focus' takes place on 11-12 June both virtually and in person at The Vox Conference Centre in Birmingham, UK, and is open to members and non-members.
To register and find out more details
Love Your Lenses Week – register now

Registration for Love Your Lenses Week, in association with the British Contact Lens Association (BCLA), is now open. Some of the aims of the campaign include raising awareness of safe contact lens wear, inspiring eye care professionals to encourage patients to consider trying contact lenses and promoting the importance of contact lens check-ups among wearers. Love Your Lenses Week takes place from 13-19 June.
Register here. For more information
---
DATES FOR YOUR DIARY
IACLE TLC (Teach. Learn. Connect) WEBINARS
Visit the IACLE Webinars area on IACLETOP to view the schedule for upcoming webinars.
GLOBAL MEETINGS IN COMING MONTHS
European Federation of the Contact Lens and IOL Industries Congress and Exhibition (EFCLIN), Barcelona, Spain, 28-30 April. Details.
OPTI, Munich, Germany, 13-15 May. Details.
Cornea & Contact Lens Society Conference, Auckland, New Zealand, 1-2 July. Details.
6th International Congress of Scleral Contacts (ICSC), Florida, USA, 29-30 July. Details.
American Academy of Optometry, San Diego, USA, 26-29 October. Details.
3rd Asia Optometric Congress and 8th ASEAN Optometric Conference, Kuala Lumpur, Malaysia, 15-16 November. Details.
---
IACLE IS SPONSORED BY