Global Member Newsletter May 2020
WHAT'S NEW AT IACLE
NEW IACLETOP: a new online teaching platform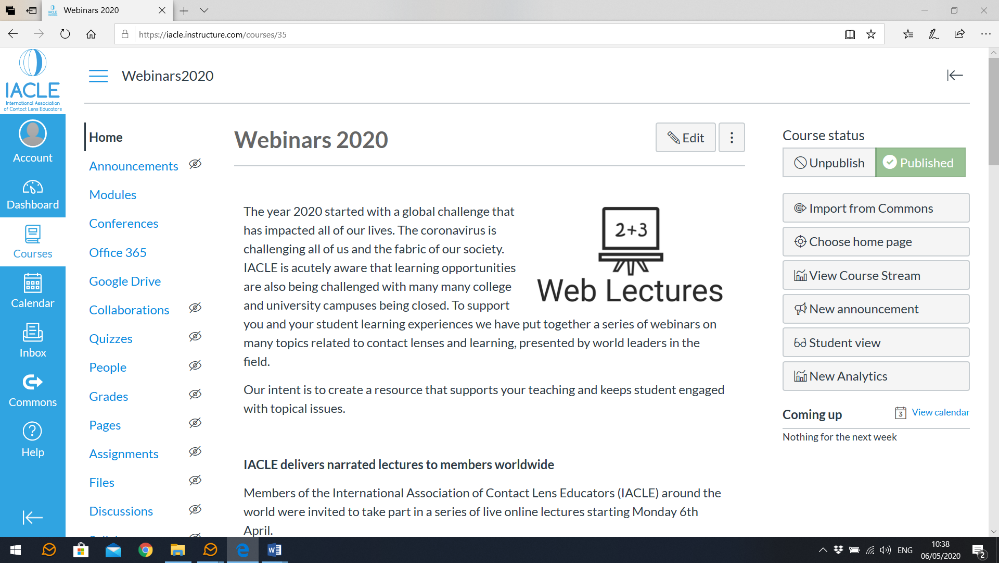 IACLE is launching its own Learning Management System to support members by providing access to education and learning resources. The IACLE Teaching Online Platform – IACLETOP – will host a range of valuable resources, starting with the recent global webinars. All members will receive an email with login details.
NEW IACLE to survey members on impact of COVID-19

To determine the effects of the COVID-19 pandemic on contact lens education, and how educators and institutions plan to adapt in future, IACLE is surveying all its Educator Members worldwide. The survey was sent out this week with a deadline for responses of 31 May. The results will be used to provide further resources and support to members.
Access our COVID-19 Resources and Updates
'The future of the contact lens industry rests in your hands'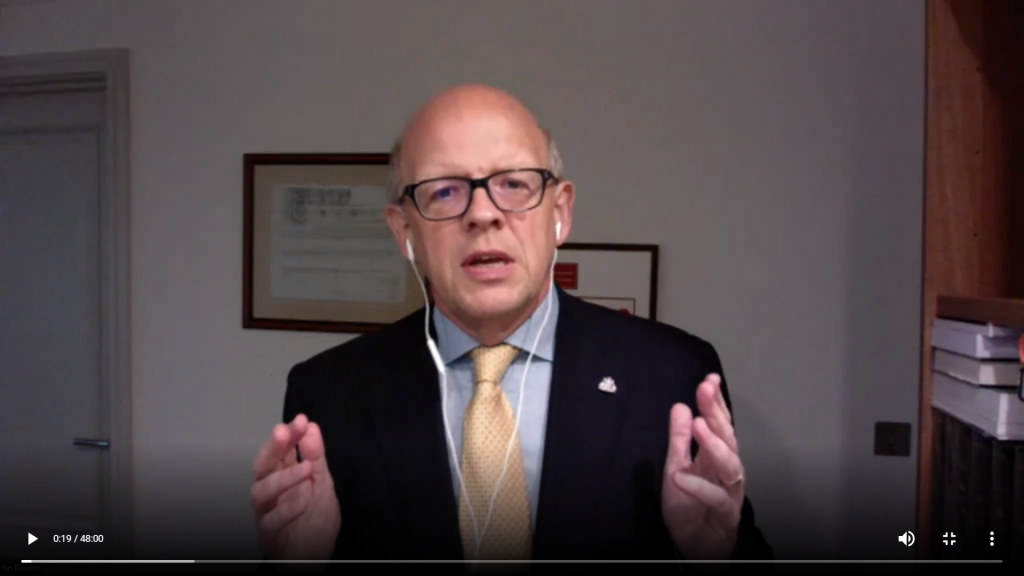 'The role of the educator is probably more important now than it's ever been at any stage in contact lens history,' said coach and consultant Ian Davies, delivering the first in our series of Tuesday lectures to 70 members worldwide (5 May). A recording of Ian's presentation on 'The art of the virtual lecture', is now available online and will be on IACLETOP from launch.
Read Ian's comments. View the lecture via Member Login under Video Resources.
IACLE extends its webinars around the world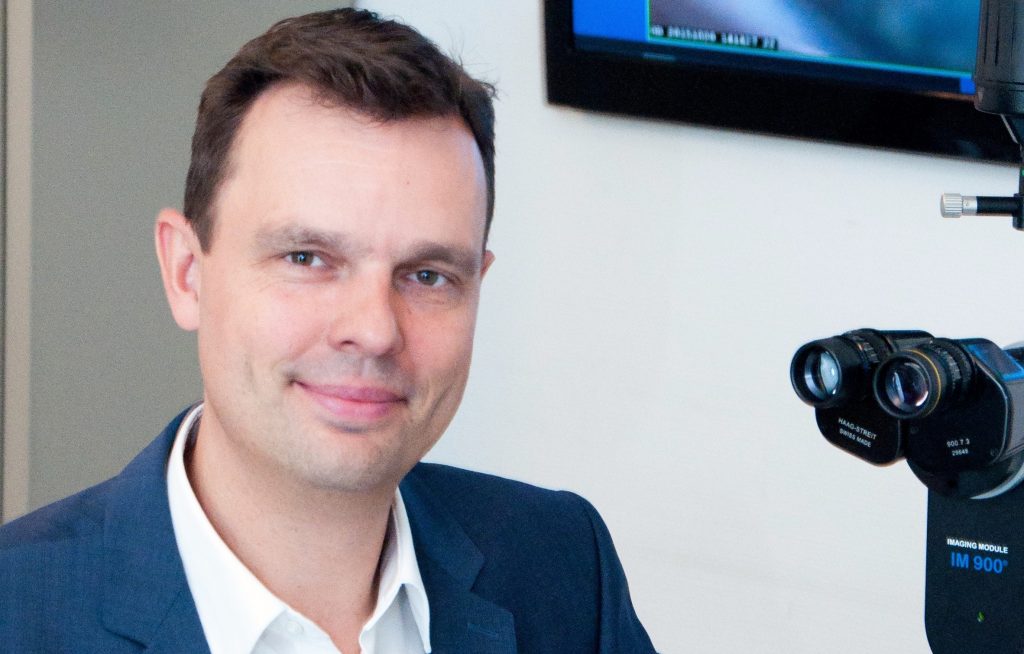 Members in China, Colombia, Ecuador, India and Indonesia are among those who have joined live webinars over the past month, delivered in local languages via Zoom, WebEx and WeChat. FIACLE Dr Stefan Bandlitz (pictured) from Höhere Fachschule für Augenoptik Köln has organized a series of four live lectures in May for German-speaking educators.
Renew your membership now to receive all IACLE benefits

As global contact lens education faces new challenges, there has never been a better time to be an IACLE member. Access to our full range of membership benefits – including ICLC2020 and IACLETOP – is only available to members. Note that membership expires when payment is not received. Contact Siobhan Allen at s.allen@iacle.org if you have not received your membership renewal notice members.
PLEASE NOTE THAT ALL IACLE STAFF ARE CONTINUING TO WORK, FROM HOME, DURING THE COVID-19 PANDEMIC.
MEET A MEMBER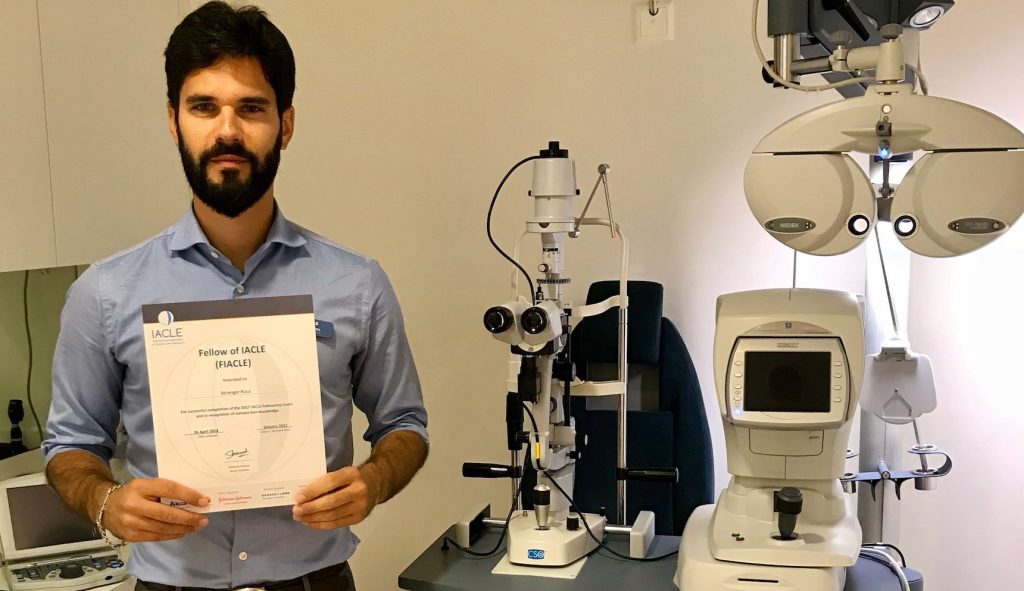 Meet FIACLE Bérenger Roca from the Institut de Sciences de la Vision in Saint-Étienne, France. 'IACLE training has allowed me to enrich my knowledge in contactology and obtain a powerful tool to structure the courses I teach,' says Bérenger. 'It's essential to link practical experience with theoretical learning for better knowledge transfer.' Outside work Bérenger's interests are basketball, hiking, stand-up paddle and fishing. 'I pursued my passions without optical correction during my adolescence…then I discovered contact lenses!' he says.
WOULD YOU LIKE TO INTRODUCE YOURSELF TO IACLE MEMBERS WORLDWIDE? WE'RE LOOKING FOR MORE MEMBERS TO TAKE PART IN MEET A MEMBER.
Contact your nearest IACLE office for details
IMAGE OF THE MONTH
Active Acanthamoeba keratitis

FIACLE Zhang Yun from Nanjing Medical University Affiliated Eye Hospital in Nanjiing, China submitted these images of an active case of Acanthamoeba keratitis. The patient reported a history of orthokeratology lens wear and use of tap water with the lenses. Slit-lamp biomicroscopy showed the presence of patchy corneal opacities and corneal oedema (left). Fluorescein staining revealed a dendritic epithelial defect (right).
COULD NEXT MONTH'S IMAGE BE YOURS? SHARE YOUR PHOTOGRAPHS FOR THE 2020 IACLE IMAGE COLLECTION AND ENTER OUR IMAGE OF THE YEAR COMPETITION FOR THE CHANCE TO WIN A YEAR'S IACLE MEMBERSHIP AND A US$100 AMAZON VOUCHER!
Submit your Image of the Month
RESOURCES
Position Statement on COVID-19 in Spanish and Chinese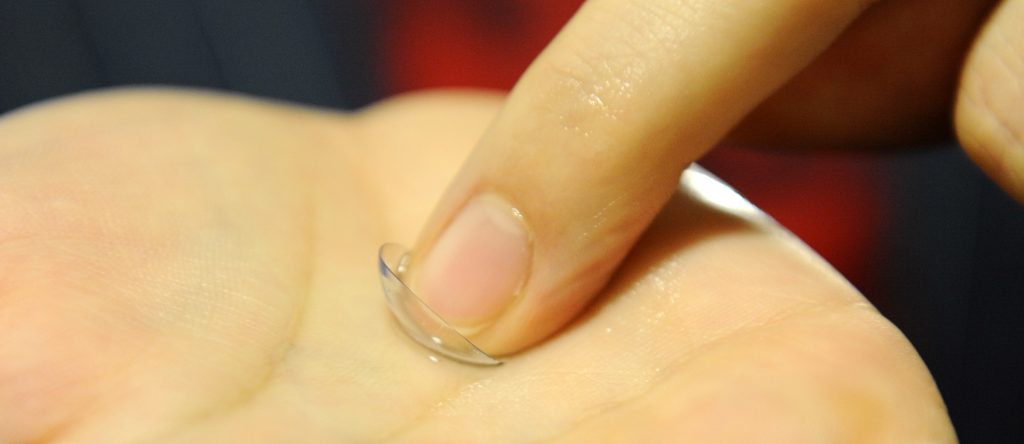 Our position statement on COVID-19 and contact lenses summarizes the key points to consider and measures for wearers and clinicians to adopt during the pandemic. The statement has now been translated into Spanish and Chinese.
ICLC2020 now live online exclusively for members

The latest version of our flagship resource, the IACLE Contact Lens Course (ICLC), is now online for members to download. ICLC2020 has been fully revised and updated by leading authorities in contact lenses. The previous version – ICLC2015 – is available in several languages, now including Chinese, Italian, Korean and Spanish.
Find out more. Access via Member Login.
DO YOU HAVE RESOURCES TO SHARE WITH FELLOW MEMBERS AT THIS TIME? PLEASE CONTACT SIOBHAN ALLEN AT s.allen@iacle.org IF YOU CAN HELP.
Shehzad and Fabrizio to host BCLA webinar

'Contact lens practice in the time of COVID-19' is the topic for IACLE President Dr Shehzad Naroo and FIACLE Dr Fabrizio Zeri of the University of Milano-Bicocca in Italy, at a webinar for British Contact Lens Association members this month. This event runs on Tuesday 19 May and registration is required to take part.
CORE adds translations of its Five Facts infographic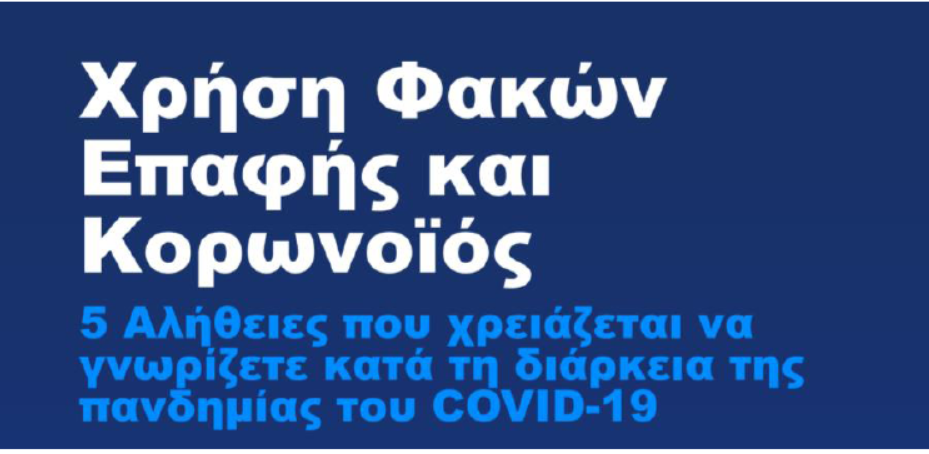 The Centre for Ocular Research & Education (CORE) is making its infographic, 'Coronavirus and contact lenses: five facts you need to know during the COVID-19 pandemic', available in 26 languages. The resource is one of several available via CORE's COVID-19 hub.
GLOBAL UPDATE
Americas
NEW AAO calls for abstracts for Academy 2020 Nashville

The American Academy of Optometry (AAO) invites abstracts for the Academy 2020 Nashville meeting, to be held at Music City Center from 7-10 October 2020. The abstract submission window is 1 May-2 July. While AAO remains confident of meeting in-person, contingency plans are in place to host a virtual meeting, or a combination of the two, in light of the COVID-19 pandemic. Registration is now open.
Another exceptional month for IACLE Americas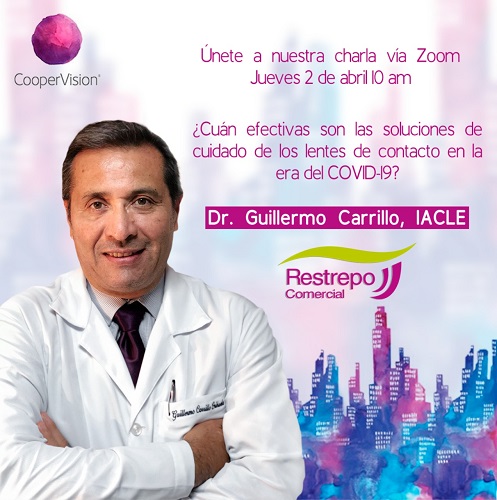 Americas Regional Coordinator Guillermo Carrillo (pictured) delivered online lectures to 1,130 participants in Colombia and Ecuador last month (2, 9 and 13 April). Guillermo also joined Americas Regional President Sergio García to complete a course in specialty lenses for students on the Master's Program of the Universidad Técnica de Manabi, Ecuador.
Asia Pacific
Nirav stars in latest Friday webinar from IACLE India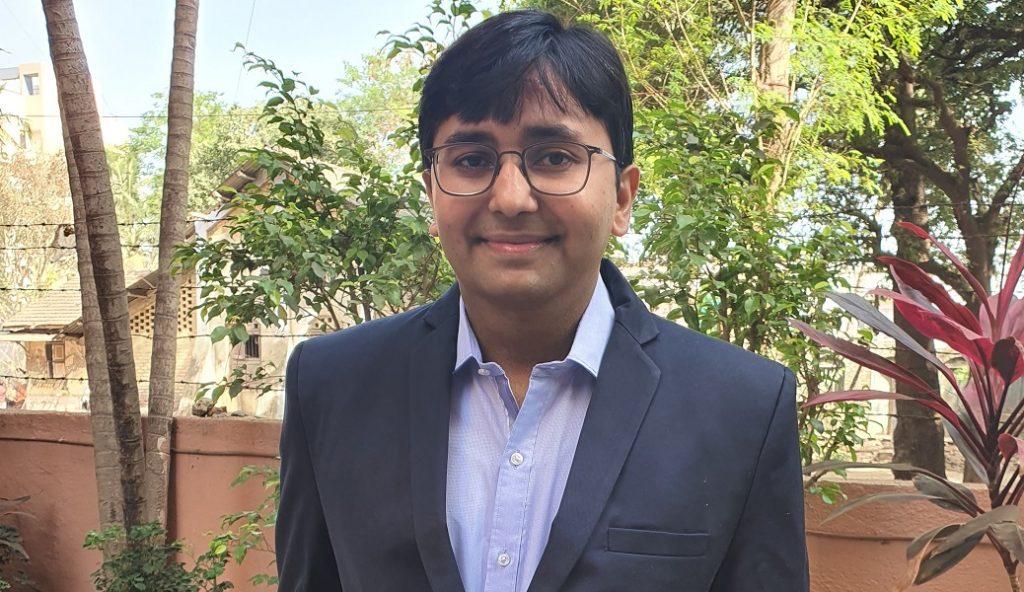 Wonderful presentation', 'very informative' and 'Nirav is a star!' These were just some of the comments on FIACLE Nirav Mehta's Friday webinar on 'How to use Google Classroom' (1 May). A 2020 IACLE Travel Award winner, Nirav (pictured) is Associate Professor at Hari Jyot College of Optometry in Navsari. He was joined by 31 members from 23 institutions across India.
AP staff and FIACLEs step up to demonstrate resources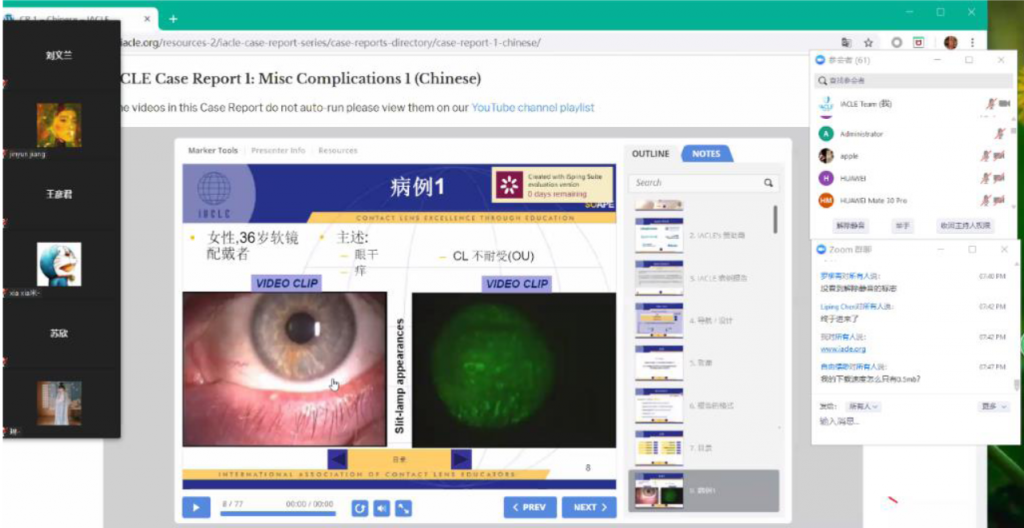 IACLE staff and Fellows across the AP region are hosting online lectures and discussions for members. In China, more than 60 attendees learned about IACLE resources and how to use them from China National Coordinator Professor Wang Haiying. IACLE India is running weekly webinars and Regional Coordinator Dr Cheni Lee hosted a discussion in Indonesia.
Ajay acknowledged for Fellowship Excellence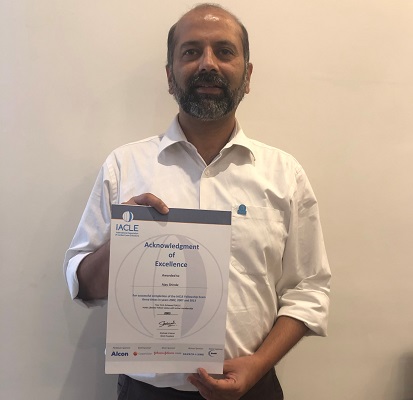 FIACLE Ajay Shinde of Shinde Eye Care Centre in Bengaluru, India received a Fellowship Excellence Certificate having successfully completed the Fellowship Exam three times to refresh his contact lens knowledge. 'It was a good learning experience for me. IACLE has always supported me in my teaching initiatives and does inspire me to think out of the box,' said Ajay.
Europe / Africa – Middle East
NEW Save the date for BCLA 2021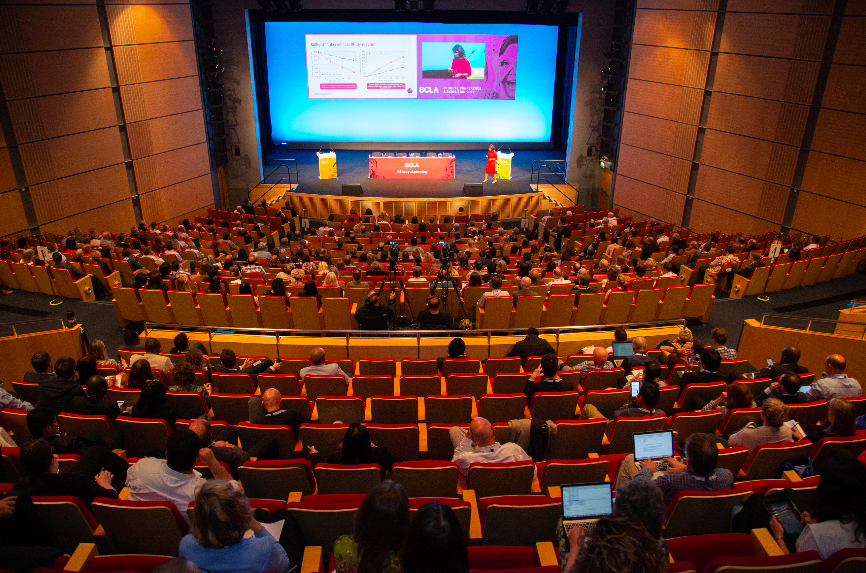 The British Contact Lens Association (BCLA) will return to Manchester Central (pictured) for next year's Clinical Conference & Exhibition (11-13 June). President Jonathon Bench said: 'It promises to be a weekend to remember, featuring a host of passionate speakers who can inspire eye care professionals to make a real difference to patients' lives.'
NEW Summit of Specialty Contacts goes virtual

In light of the global COVID-19 pandemic, the physical meeting of The Summit in Rome, 4-6 September, will not take place. Summit 2020 will instead be providing a series of free 1-hour meetings via Zoom which started on May 9 and will run until December. The spring/summer program is available now. All the meetings are free of charge.
Meetings in Europe set new dates for autumn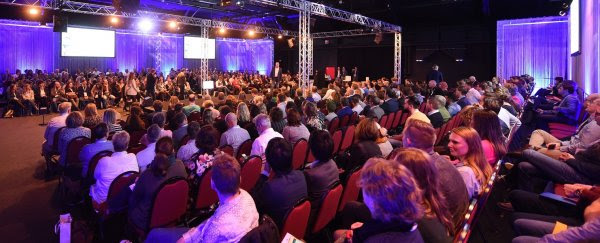 The European Academy of Optometry and Optics conference in Helsinki, Finland, due to take place this month, will now be held from 23-25 April 2021. The Finnish Association of Vision and Eye Care, Oulu University of Applied Sciences and Finnish Contact Lens Association will hold a national congress in Oulu, Finland, and online, from 26-27 September 2020. The event will have content in Finnish and in English.
Read about Helsinki2021 and Oulu Optometria Forum 2020
DATES FOR YOUR DIARY
The following meetings have new dates for this year due to the COVID-19 pandemic:
5-9 August – Asia Pacific Academy of Ophthalmology Congress, Xiamen, China. Details.
6-7 September 2020 – Nederlands Contactlens Congres (NCC 2020), Veldhoven, the Netherlands. Details.
26-27 September 2020 – Oulu Optometria Forum 2020, Oulu, Finland. Details.
23-25 October 2020 – 5th Optometry Conference of Central and South-Eastern Europe (OCCSEE), Split, Croatia. Details.
8 November 2020 – BCLA UK Conference and Exhibition, Birmingham, UK. Details.
And these are among the meetings that will now take place in 2021:
23-25 April 2021 – European Academy of Optometry and Optics Annual Conference (Helsinki2021), Helsinki, Finland. Details.
Association of Optometric Contact Lens Educators (AOCLE) Annual Workshop. Details.
Association for Research in Vision and Ophthalmology (ARVO) Annual Meeting. Details.
A full list of IACLE and other events in 2020 is available at our Annual Meeting Schedule. Please email dates of events to s.allen@iacle.org
THANKS TO OUR SPONSORS