Global Member Newsletter November 2019
WHAT'S NEW AT IACLE
NEW Birthday greetings arrive from around the world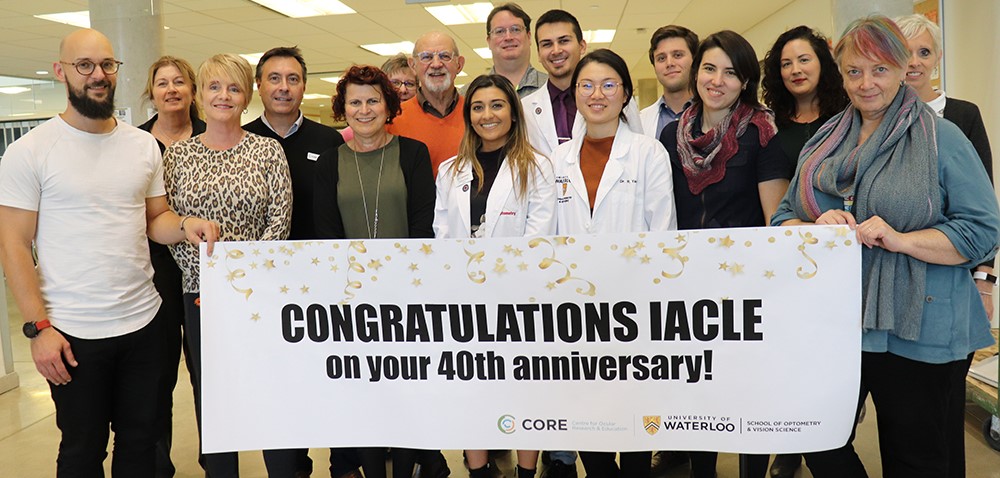 Institutions around the world helped celebrate our official 40th Birthday this month (6 November). Among those sending anniversary messages were, from Canada, the Université de Montréal (top), and the Centre for Ocular Research & Education and University of Waterloo (above), Pennsylvania College of Optometry in the US, the World Council of Optometry and Asia-Pacific Council of Optometry. Thanks to all for your good wishes!
NEW IACLE gains exceptional exposure at Academy and WCO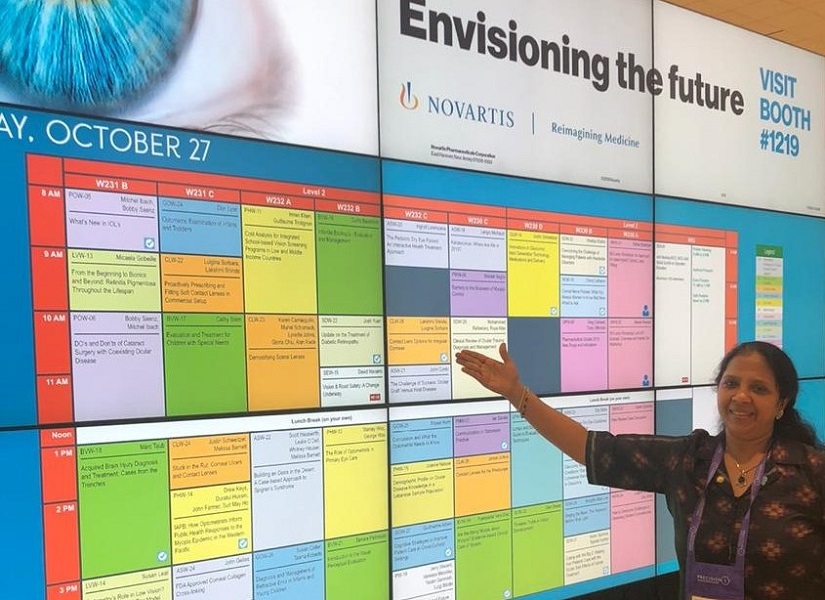 Global eye care, myopia management, infection control and scleral contact lens fitting were on the agenda for the Academy 2019 Orlando and World Congress of Optometry (23-27 October). IACLE played a major role throughout the program and was involved in some of the key events at the meeting. Pictured is Director of Global Education, Lakshmi Shinde.
NEW LeW receives first Brien Holden Memorial Award from CCLSA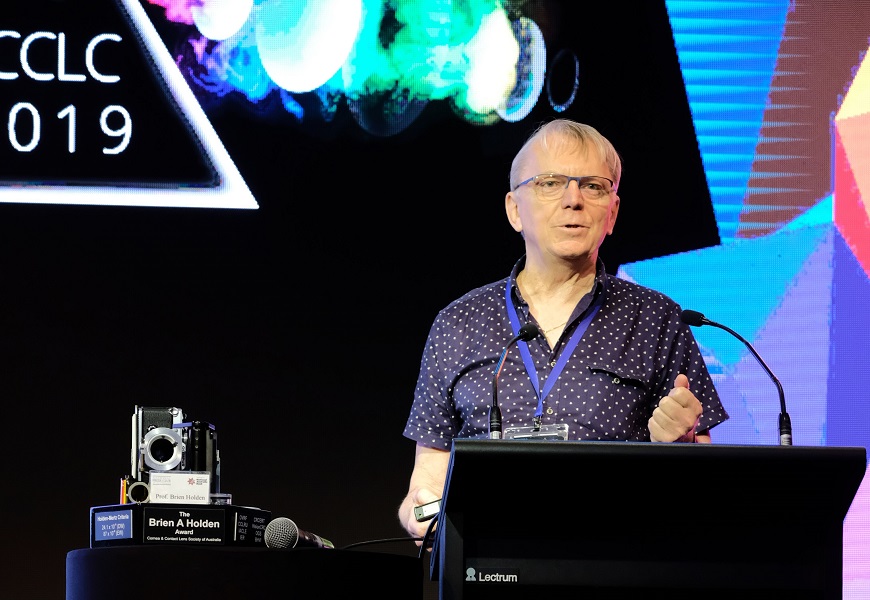 IACLE's outgoing Director of Educational Development Dr Lewis Williams (pictured) is one of two researchers to be honoured with the Cornea and Contact Lens Society of Australia (CCLSA) inaugural Brien Holden Memorial Award. The award was presented at the recent congress of the CCLSA, its 17th, which was held in Noosa, Queensland in early October.
NEW IACLE LinkedIn: our latest social media presence

To mark our official 40th birthday, this month we added the professional network LinkedIn to our social media platforms. The first posts were anniversary messages from our major sponsors. IACLE currently has more than 4,000 likes on Facebook and 360 followers on Twitter. In China, our members use the WeChat messaging and social media app.
40th ANNIVERSARY NEWS
IACLE time wall makes final appearance at Orlando meeting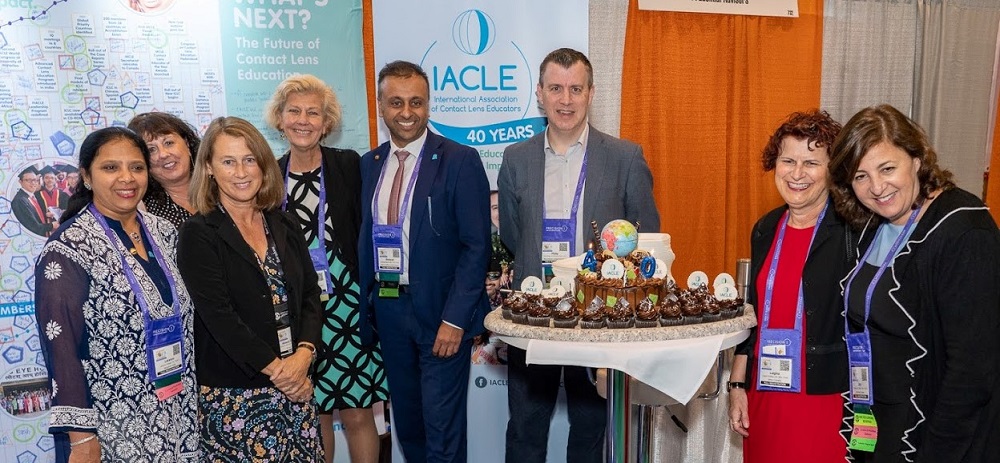 IACLE board and staff joined members, FIACLEs and guests for a 40th Anniversary celebration hosted by President Dr Shehzad Naroo (center) and Vice President Professor Philip Morgan at the Academy 2019 Orlando and 3rd World Congress of Optometry (24 October. Our time wall of IACLE's achievements had its final outing of the year at the booth.
MEET A MEMBER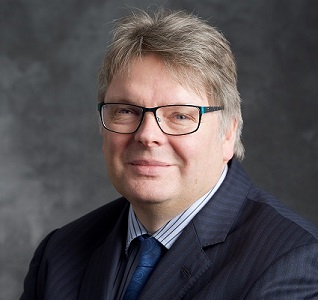 UK-based FIACLE Nick Rumney recently added yet another trophy to his cabinet: American Academy of Optometry Diplomate in Public Health and Environmental Vision. A third-generation optometrist, Nick practises at BBR Optometry in Hereford, and holds posts at the University of Manchester and Aston University. How has IACLE helped him in his career? 'By exposure to a world of international contact lens practice and a vast network of like-minded individuals, all with something to contribute to better patient care in the field of contact lenses.' And one unusual thing about Nick? He lost his right eye at the age of five. 'In the world of the blind, the one-eyed man is king!' he says.
WOULD YOU LIKE TO INTRODUCE YOURSELF TO IACLE MEMBERS WORLDWIDE? We're looking for more members to take part in Meet a Member. Contact your regional / country coordinator for details.
IMAGE OF THE MONTH
Keratoglobus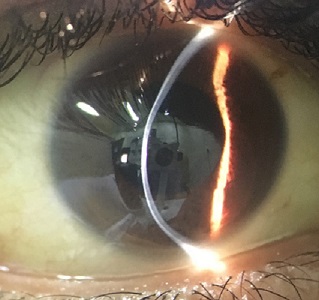 FIACLE Professor Nooruz Zaman of Sankara Eye Hospitals in India captured this image using an iPhone 6x with a Topcon slit lamp. The patient was referred to the contact lens clinic for rehabilitation with a contact lens. On examination his visual acuity was significantly impaired. He was diagnosed with keratoglobus and was eventually managed successfully with a mini-scleral lens.
SHARE YOUR PHOTOGRAPHS FOR THE 2019 IACLE IMAGE COLLECTION AND ENTER OUR IMAGE OF THE YEAR COMPETITION FOR THE CHANCE TO WIN A YEAR'S IACLE MEMBERSHIP AND A US$100 AMAZON VOUCHER!

Submit your Image of the Month
RESOURCES
China tops the league in Distance Learning Program participation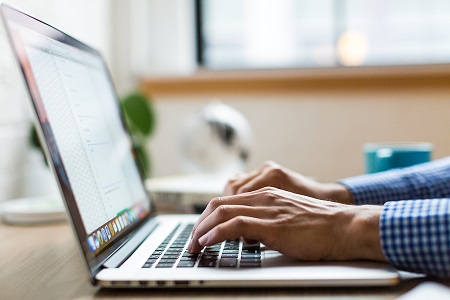 More than 50 members in China are registered for IACLE's Distance Learning Program (DLP) to prepare for this month's Fellowship Exam, the most in any country or region this year. The DLP is a self-study program available free to members to improve and update their contact lens knowledge, and is fully aligned with the New IACLE Contact Lens Course.
Speciality Sight: an educational website for patients and practitioners

Materials manufacturer Contamac has developed an educational website on speciality contact lenses for patients and practitioners. Speciality Sight describes different eye conditions and the speciality lens options available. The website also lists lens manufacturers and professional organizations, plus educational seminars and workshops.

Access the website
BCLA Principles of Myopia Management Certificate

British Contact Lens Association members will soon have the opportunity to work towards a certificate in Myopia Management, taught in collaboration with international authorities in the myopia field (pictured). The online course consists of six narrated lectures with multiple-choice questions, plus an OSCE/Skype viva, to be completed within six months.
Find more details and register
NEW BHVI Myopia Education Program

The newly rebranded BHVI – formerly the Brien Holden Vision Institute – used Academy 2019 Orlando to launch its Myopia Education Program, an online resource for eye care practitioners in three modules: managing myopia, complex cases and the business of myopia. The courses feature interactive case studies, videos, polls and discussions.
More information on BHVI courses
GLOBAL UPDATE
Americas
Jan says farewell after 45 years at ICO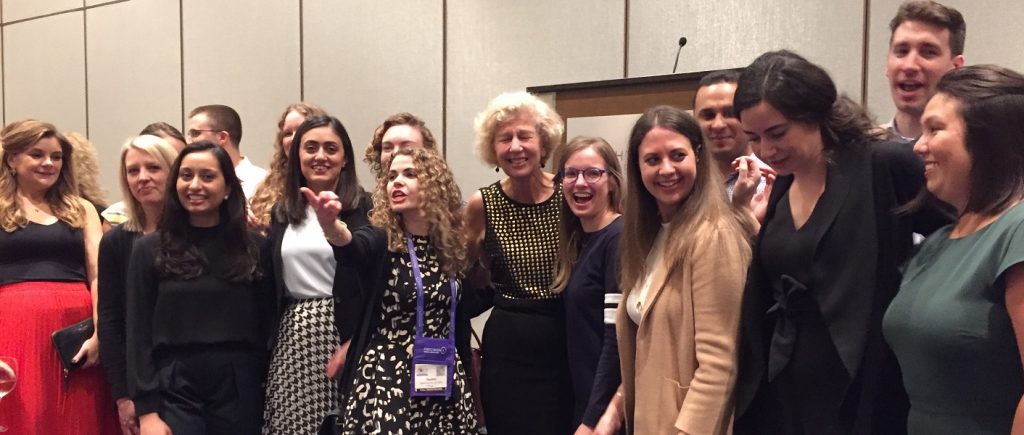 Former students and staff from the Illinois College of Optometry (ICO) joined IACLE Secretary Dr Janice Jurkus for a 'going away' party at the ICO Alumni and Friends Reception during the Academy meeting (25 October). Jan taught as many as 7,000 students during her 45 years at the college, and now becomes Professor Emeritus.
AP announces programs for meetings in China, India and Korea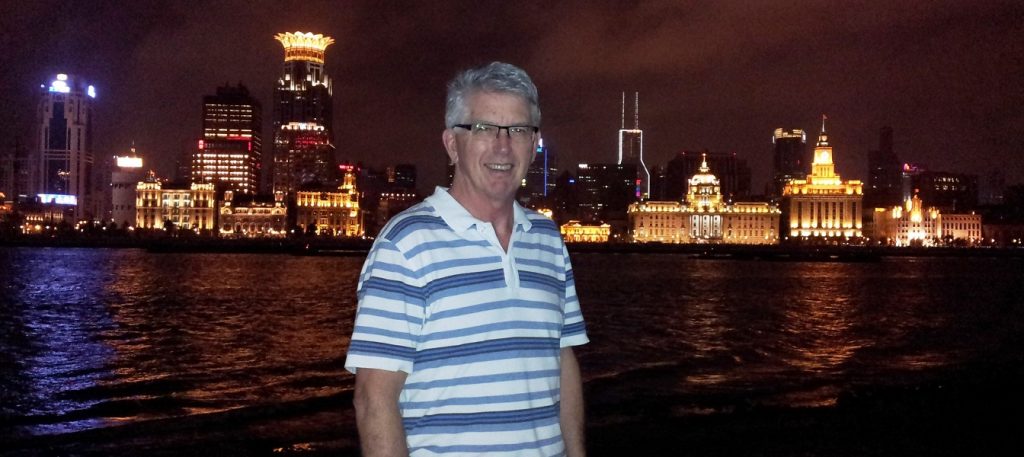 Australian educator Rob Terry (pictured in Shanghai) will present at the IACLE China Annual Members' Meeting this month. Rob is a former Education Development Officer at the Brien Holden Vision Institute and has taught extensively in China. The meeting runs at the Tianjin Vocational Institute on 15-16 November, and is followed by annual IACLE events in Hyderabad, India (23-24 November) and Chungchung-do, Korea (6-7 December). Access the China program. Access the India program. Access the Korea program.
Nilesh delivers 'power hour' at institute in Kolkata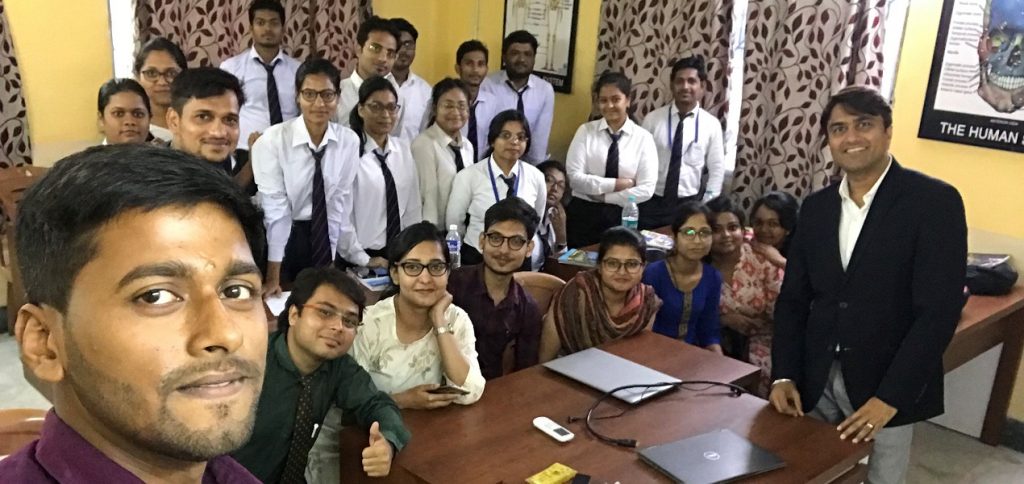 Director of Educational Programs, Nilesh Thite recently visited Vidyasagar College of Optometry and Vision Science in Kolkata, India (15 October). Nilesh briefed 25 students on IACLE resources and the Student Trial Exam, and discussed how to manage presbyopia with contact lenses. One student described the session as 'a power hour on contact lenses'!
Europe / Africa – Middle East
NEW Yazan appointed to World Council of Optometry board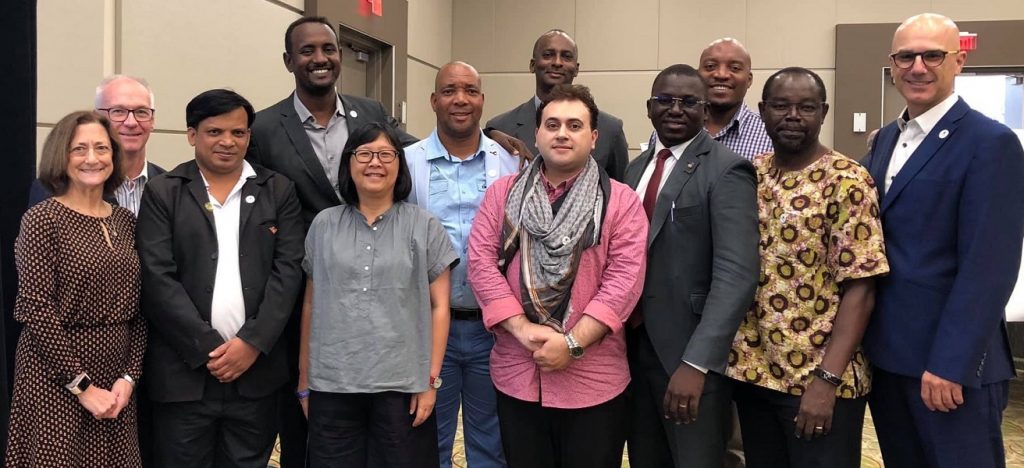 2017 IACLE EAME Contact Lens Educator of the Year Dr Yazan Gammoh, from Al-Ahliyya Amman University in Jordan, has been appointed by the Eastern Mediterranean Council of Optometry to the World Council of Optometry (WCO) Board of Directors for 2019-2021. Yazan was also reappointed to the WCO Education Committee. Yazan is pictured (center) in Orlando with advocacy course participants and WCO board members.
Register now to look Beyond 2020 with NCC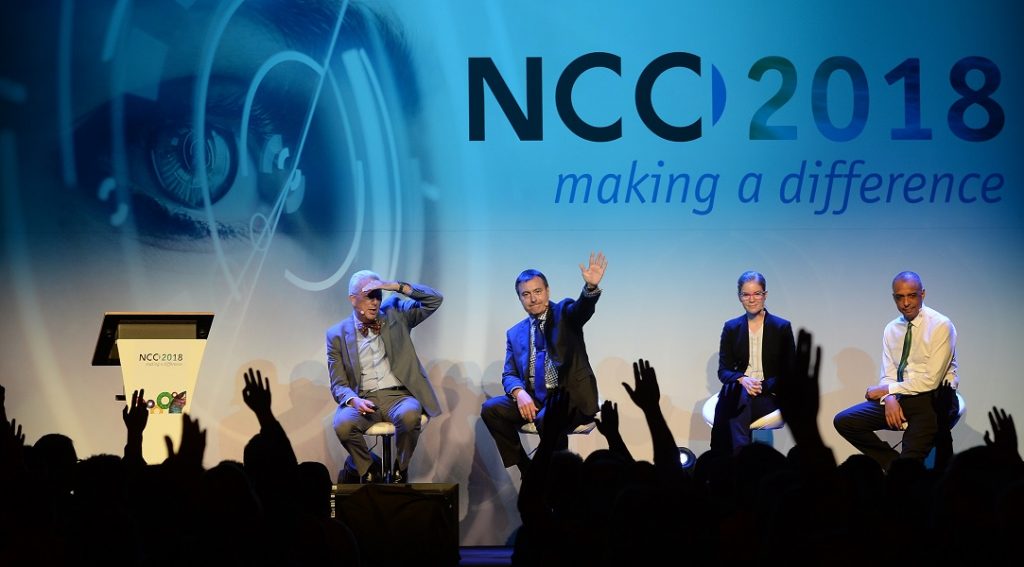 Registration is now open for the Nederlands Contactlens Congres (NCC) – on the theme of 'Beyond 2020' – to be held in Verhoven, the Netherlands on 15-16 March. A 'Contact Lenses and the World' session will be among the special features on the program, examining standards of eye care in different countries and what can we learn from each other.
NEW European industry to meet in Berlin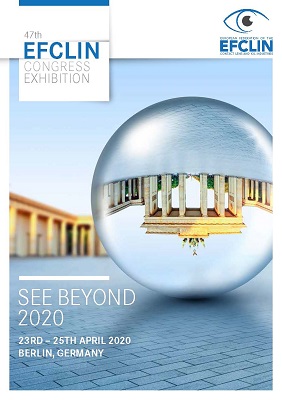 'See Beyond 2020' is the similar theme the 47th Annual Congress and Exhibition of the European Federation of the Contact Lens & IOL Industries (EFCLIN), taking place in the German capital Berlin from 23-25 April. EFCLIN is one of five organizations – including IACLE – that make up the European Contact Lens Forum.

Find more information
DATES FOR YOUR DIARY
15-16 November – IACLE China Annual Members' Meeting, Tianjin Vocational Institute. Details.
16 November – IACLE Fellowship Exam. Details.
24-25 November – IACLE India Annual Members' Meeting, L V Prasad Eye Institute, Hyderabad. Contact Kavitha Jayanna: k.jayanna@iacle.org.
6-7 December – IACLE Korea Annual Members' Meeting, Baekseok University in Chungchung-do. Contact Kyoung Hee Park: rgp0104@hanmail.net
7-8 December – 36th Annual Cornea, Contact Lens, and Contemporary Vision Care Symposium, Houston, Texas. Amanda Johnson: apjohns7@Central.UH.EDU
A full list of IACLE and other events in 2019 is available at our Annual Meeting Schedule. Please email dates of events to s.allen@iacle.org.
THANKS TO OUR SPONSORS