Global Member Newsletter November 2020
Translation: Chinese
WHAT'S NEW AT IACLE
NEW Vitamin D and time outdoors discussed in myopia webinar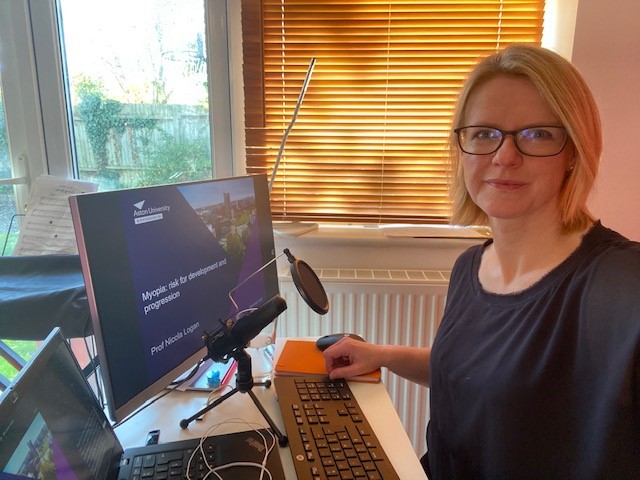 Professor Nicola Logan (pictured) was first to speak in our Myopia Management themed Global Webinar Series, discussing behavioural changes that affect the progression and development of myopia, including the role of Vitamin D and outdoor activities. The next webinar in the series will be hosted by Professor Mark Bullimore from the University of Houston, USA on 'Contact lenses for myopia control' (17 November).
View the full series agenda. Catch up on Nicola's talk through IACLETOP
NEW Certificates of completion for Case Report Series
The IACLE Case Report Series has been refreshed and transformed into a new format for IACLETOP, with each series containing several case reports designed to support a self-directed learning experience for members. In a first for IACLE, certificates are awarded when a case series is complete.
More info on the Case Report Series
NEW Dutch member awarded Lifetime FIACLE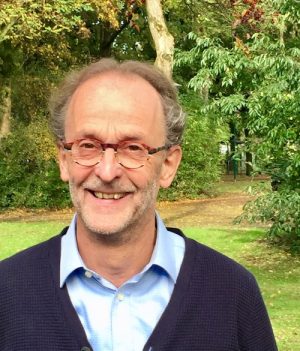 An IACLE member for 15 years, and showing great support to the Association, Ruud van't Pad Bosch (pictured) has been awarded Emeritus Membership, due to his retirement, and Lifetime FIACLE status. After Ruud's optometry career began in 1977, he soon realised that contact lenses would be his field of expertise. Joining Bausch + Lomb in 1990, he combined his work as an educator with a role in the industry as a Professional Services Manager. Ruud said after discovering IACLE and its philosophies, it fit him 'like a glove'. He believes sharing knowledge, promoting education and finding new ways of teaching is in line with his beliefs.
'The potential of contact lenses is enormous and being part of the IACLE membership is a great tool to provide the best in teaching. Contact lenses are alive and kicking! The best is yet to come!', said Ruud.
More information on the IACLE Fellowship Program
Coming soon: call for entries for 2021 IACLE Awards
Plans for the 2021 IACLE Contact Lens Educator of the Year Awards and IACLE Travel Awards are nearing completion. Presentations of the 2020 awards were postponed due to the COVID-19 pandemic. Winners for both years will attend events in 2021 to receive their awards if travel restrictions allow. The Educator Awards are sponsored by CooperVision and the Travel Awards by all our Industry Sponsors.
Look out for our 2021 Awards announcement
Renew your membership to receive all IACLE benefits
Members are reminded that access to our full range of membership benefits – including our Learning Management System IACLETOP, the new version of the IACLE Contact Lens Course, ICLC2020, and all resources and events under The TLC (Teach. Learn. Connect.) Initiative – is only available to IACLE members. Note that membership expires when payment is not received. Contact Siobhan Allen if you have any questions about your membership renewal.
MEET A MEMBER
Introducing Dr Stefan Bandlitz, Senior Lecturer at Höhere Fachschule für Augenoptik Köln (Cologne School of Optometry) and researcher at the Anterior Eye Research Group at Aston University, Birmingham, UK. Stefan is a real contact lens fan, with over 20 years' fitting experience. In 15 years of teaching and researching, his aim has been to make his students contact lens lovers. Stefan says IACLE is a great resource for teaching and the IACLE Contact Lens Course has well designed, informative slides which he has integrated into his everyday contact lens lectures. 'Since I had the opportunity to study optometry in three different countries, I would encourage any young optometry student to broaden their horizons by studying abroad'.
WOULD YOU LIKE TO INTRODUCE YOURSELF TO IACLE MEMBERS WORLDWIDE? WE'RE LOOKING FOR MORE MEMBERS TO TAKE PART IN MEET A MEMBER.
IMAGE OF THE MONTH
Restoration of binocular vision and cosmetic appearance

Dr Atanu Samanta from Nagar School of Optometry in Ahmedabad, India captured this image using a OnePlus 6 mobile phone and a 9MP camera sensor using a slit lamp with diffuse illumination. The patient faced difficulty in both distance and near vision due to a road accident, and also reported 'black spots around the white area of the eye' since birth. Restoration of binocular vision and cosmetic appearance of the iris tear and scleral nevus of Ota was done using a customized large diameter soft prosthetic contact lens with tinted iris and central refractive correction.
We encourage all members to submit images to Image of the Month. At the end of each year, a range of images are chosen to create an annual IACLE Image Collection and Image of the Year is announced each December.
RESOURCES
Dry eye lecture completes ICLC in Chinese
An additional lecture from ICLC2015 on 'Dry eye and contact lenses' (D4) has been translated into Chinese, completing the whole course. The ICLC2015 is available in various languages to access through IACLETOP and via Member Login.
IACLE members receive 15% discount on textbook
A textbook written by IACLE member Daddi Fadel that describes in detail the issues and complications that can arise when fitting scleral lenses is available for IACLE members to purchase with a discounted rate of 15% off.
Follow the link and use code 'IACLE15' to receive the discount
GMS sessions available online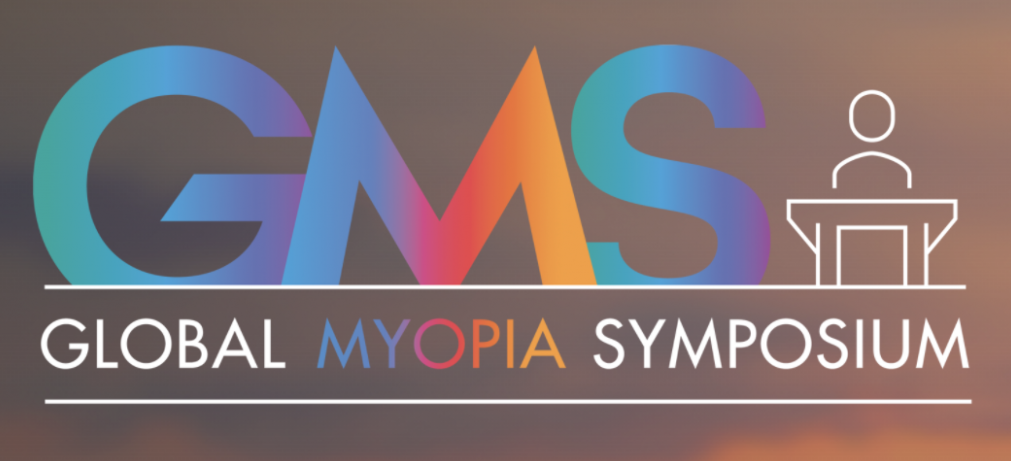 The Global Myopia Symposium (GMS) virtual conference, solely focused on myopia and its management, is now available to watch on-demand until 26 December. FIACLE Professor Lyndon Jones from the University of Waterloo was among the presenters at the symposium (25-26 September).
Latest update features scleral lens review
Dr Melissa Barnett from the University of California, USA authors an editorial in the latest Contact Lens Update, which features scleral lenses. 'Current and future applications' reviews current topics, new research and diagnostic lens disinfection guidelines for sclerals. Contact Lens Update is published by the Centre for Research & Education (CORE) in Canada.
Read the editorial. Sign up to receive Contact Lens Update
CooperVision releases contact lens survey results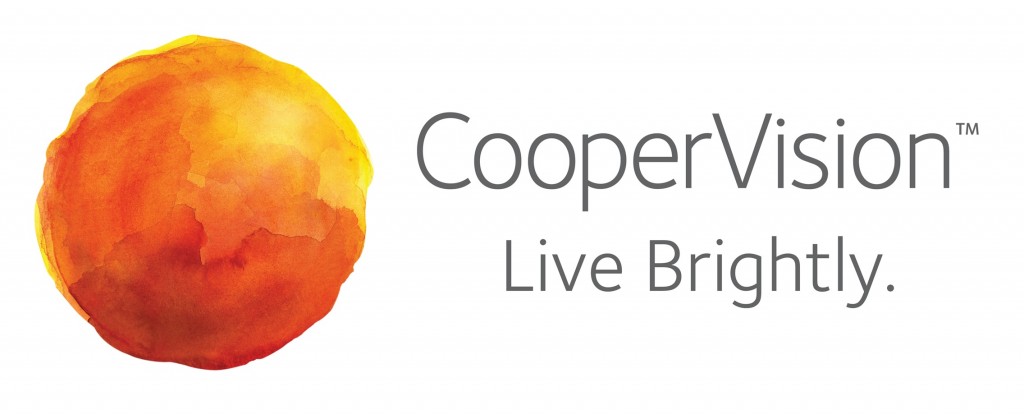 CooperVision commissioned a survey among more than 35,000 consumers in Germany, UK, Japan, Spain and USA, designed to learn more about the deeper and emotional benefits gained from wearing contact lenses. The results demonstrated not only the benefits of wearing lenses, but also the high expectations patients have of their eye care professionals. Read the full survey results
FTC makes changes to the Contact Lens Rule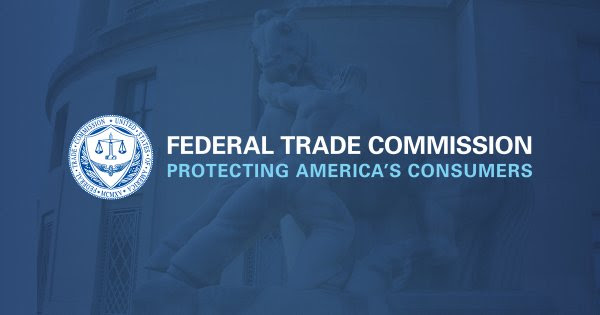 In the US, the Federal Trade Commission has amended the Contact Lens Rule that requires prescribers to give patients a copy of their contact lens prescription at the end of the contact lens fitting, even if the patient does not ask for it. A patient who wants to buy contact lenses from another seller, may give the prescription to that seller. The seller must get the prescription details from the patient and send to a prescriber to verify before selling the lenses. The rule went into effect on 16 October. For more information
COVID-19 RESOURCES
Mask associated dry eye
An infographic from the Centre for Ocular Research & Education (CORE) on the newly identified condition 'Mask associated dry eye' is now available to download in 32 languages, including Russian.
COVID-19 pandemic-driven innovations in optometric education
Effects of the pandemic on optometric education in the US, and clinical innovations such as telehealth and alternative care settings.
Myopia epidemic post-Coronavirus disease 2019
Implications for the prevalence of childhood myopia of prolonged hours of near activity without outdoor activities during the pandemic. Read the journal
GLOBAL UPDATE
AMERICAS
Latin America hosts industry radio show
IACLE's Americas Regional Coordinator, Guillermo Carrillo, explored 'The impact of COVID-19 on the Latin American contact lens market' in monthly radio show, with industry representatives from Alcon, CooperVision, Johnson & Johnson Vision Care Mexico and Bausch + Lomb (28 October). Recorded programs can be listened to on-demand.
Academy stays At Home for annual meeting
Around 6,400 delegates from 55 countries registered for the American Academy of Optometry's first-ever virtual meeting, Academy 2020 At Home (7-22 October). While myopia and its management was the most prominent theme, the meeting covered a broad range of contact lens topics. Delegates can access the event virtually on-demand until 31 December.
Read the full Academy at Home meeting report
GSLS to be held virtually in 2021
The Global Specialty Lens Symposium (GSLS), focusing on the successful management of ocular conditions using specialty contact lenses, is holding its next event as a virtual meeting, on 21-23 January 2021. Netherlands-based FIACLE Dr Eef van der Worp is on the GSLS program committee.
ASIA PACIFIC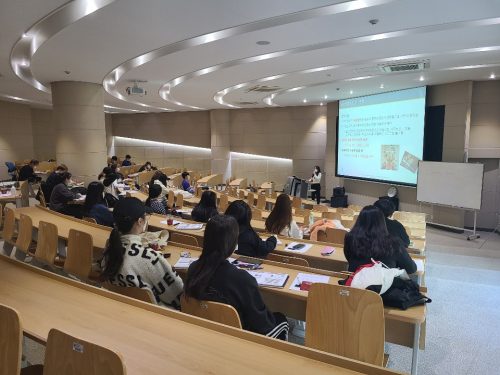 Over the past month, Asia Pacific Coordinators across the region have demonstrated various programs and resources that educators gain through IACLE membership, such as our Learning Management System, IACLETOP, the IACLE Contact Lens Course, the Student Trial Exam and the Case Report Series.
Read the full Asia Pacific report
AOC to take place as virtual meeting

The 2020 Asia Optometric Congress (AOC) will now take place as a virtual conference (eAOC2020) on 18-19 November. It is free to register for the event, and it will be simultaneously translated into Chinese, Korean, Thai and Vietnamese. The next AOC, 2021 – A New Vision, is scheduled for 9-10 June 2021.
EUROPE / AFRICA / MIDDLE EAST
BCLA holds first online-only conference and exhibition
The British Contact Lens Association's BCLA UK event took place solely online for the first time, made possible by live streaming technology that enabled eye care professionals to tune in from across the globe (8 November). Confidence in fitting myopia patients with contact lenses and managing dry eye disease were some of the themes discussed at the conference.

Read a full report next month
DATES FOR YOUR DIARY
The following meetings are among those that have new dates in 2020 due to the COVID-19 pandemic:
13-15 November – American Academy of Ophthalmology – Virtual Meeting. Details
18-19 November – 2020 Asia Optometric Congress (eAoc2020) – Virtual Meeting. Details.

Key date for early 2021:
21-23 January 2021 – The Global Specialty Lens Symposium (GSLS) – Virtual Meeting. Details.

Look out for a full list of major meetings taking place in 2021 in next month's Global Member Newsletter.

Access the IACLE Events Calendar

Global Meetings and Events Schedule
IACLE IS SPONSORED BY