Global Member Newsletter – October 2019
What's New at IACLE
NEW IACLE LA enters Central America with events in Guatemala

IACLE Americas has paid its first official visit to Central America with a seminar and workshop in Guatemala City. The event provided 8 hours of lectures and workshops (pictured top) for around 50 attendees (4 September). Americas Regional Coordinator Guillermo Carrillo also visited the Universidad Galileo Optometry Program to talk to students about IACLE.
NEW Your invite to our 40th Anniversary celebration at Academy/WCO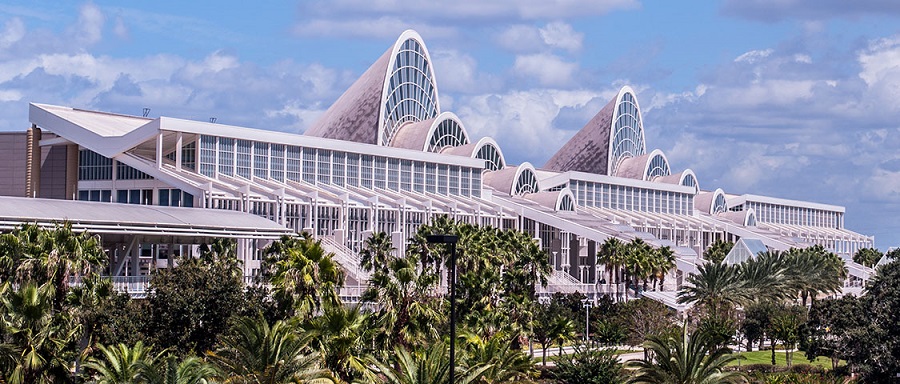 Members are invited to a special celebration at the Academy 2019 Orlando and 3rd World Congress of Optometry to mark IACLE's 40th Anniversary. President Dr Shehzad Naroo and Vice President Professor Philip Morgan will host the event at our exhibition booth (booth 730) on Thursday 24 October from 5.30 pm to 6.30 pm during the Attendee Reception.
NEW Jan to throw 'going away' party in Orlando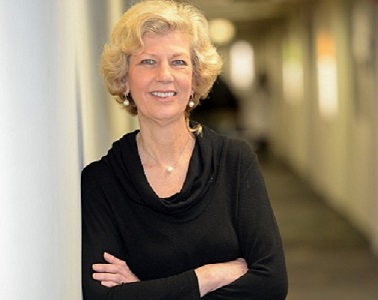 IACLE Secretary Dr Janice Jurkus will mark her retirement from the Illinois College of Optometry with a 'going away' party at the Academy meeting. Members attending the meeting are welcome to join Jan's celebration, at the ICO Alumni and Friends Reception on 25 October from 7 pm to 8.30 pm in the Hyatt Regency Orlando International Ballroom J.
Your IACLE member's logo for personal use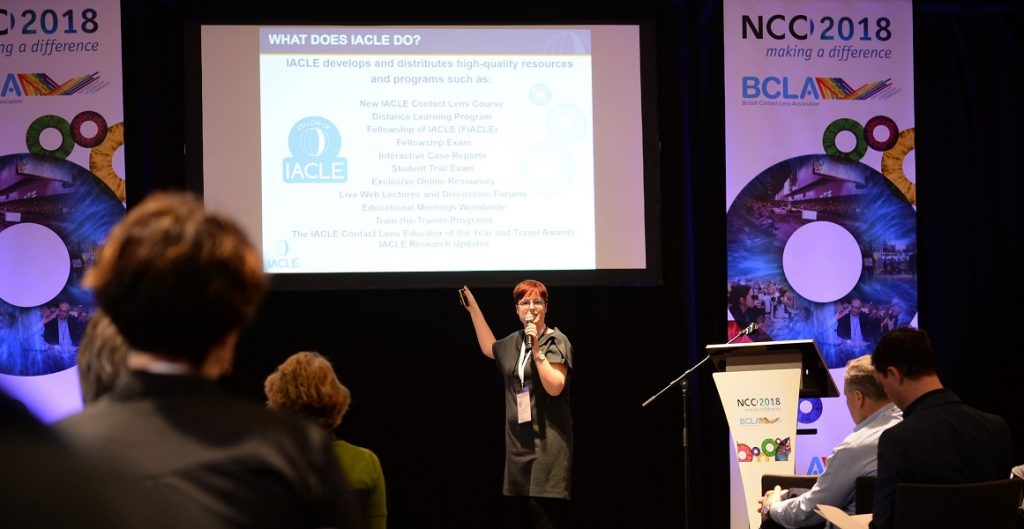 Response to our new logo for use exclusively by members for personal presentations and e-signatures has been very positive. Contact Director of Administration Siobhan Allen at s.allen@iacle.org to request the logo. Pictured is Dr Byki Huntjen of City University of London, presenting at the 2018 Nederlands Contactlens Congres.
Plans in place for 2019 Fellowship Exam next month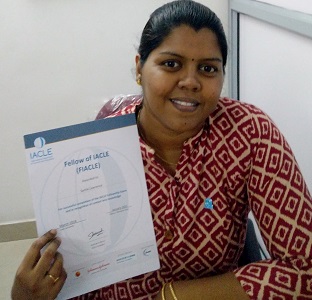 Arrangements for the 2019 Fellowship Exam on 16 November are nearing completion. IACLE staff work for months seeking out supervisors, arranging locations, creating the paper then formatting and translating it. Pictured is FIACLE Sanila Lawrance of Susrutha School of Optometry & Vision Sciences, Cochin, India, who successfully completed the 2017 exam.
40th ANNIVERSARY NEWS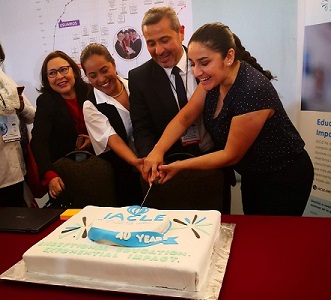 Our 40th celebrations continued at the AMFECCO Contact Lens Symposium in Mexico City last month (26 and 27 September). AMFECCO gave IACLE a booth and Bausch Health Andina donated a cake. IACLE members Patricia Flores (Chile) and Iris Hernandez (Mexico) helped Americas Regional Coordinator Guillermo Carrillo cut the cake.
Read more about our 40th events
MEET A MEMBER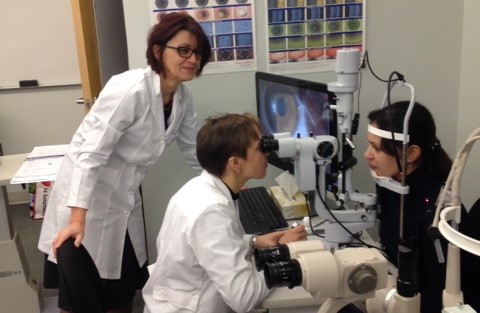 Soft toric and multifocal contact lenses are of special interest to Professor Tatiana Mighiu of Seneca College of Applied Arts and Technology in Toronto, Canada. For the past 15 years, Tatiana has taught practical and theoretical contact lens courses in the Opticianry Diploma program. 'IACLE resources keep me current with the latest developments, helped me improve the curriculum, inspired some of the work I assigned to student, and were a great help in redesigning our program's practical lab guides,' she says. 'They've definitely helped our students successfully pass the Canadian national optical sciences examination.'
WOULD YOU LIKE TO INTRODUCE YOURSELF TO IACLE MEMBERS WORLDWIDE? We're looking for more members to take part in Meet a Member. Contact your regional / country coordinator for details.
IMAGE OF THE MONTH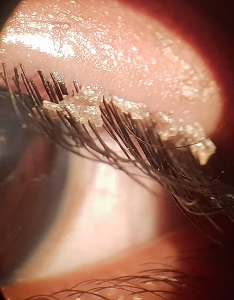 FIACLE Prasant Sawant of Sawant Optometry Clinic, Dombivli (Mumbai), India captured this image using a Samsung Galaxy S9, without any adaptor, and a Keeler slit-lamp biomicroscope. Anterior blepharitis affects the front surface of the eyelid, where the lashes are attached. The two most common causes are bacteria (Staphylococcus) and scalp dandruff. Symptoms of either form of blepharitis include foreign body or burning sensation, excess tearing, itching, photophobia, red and swollen eyelids, redness of the eye, blurred vision, frothy tears, dry eye, or crusting of the eyelashes on awakening.
SHARE YOUR PHOTOGRAPHS FOR THE 2019 IACLE IMAGE COLLECTION AND ENTER OUR IMAGE OF THE YEAR COMPETITION FOR THE CHANCE TO WIN A YEAR'S IACLE MEMBERSHIP AND A US$100 AMAZON VOUCHER!
Submit your Image of the Month
RESOURCES
NEW ICLC modules in Spanish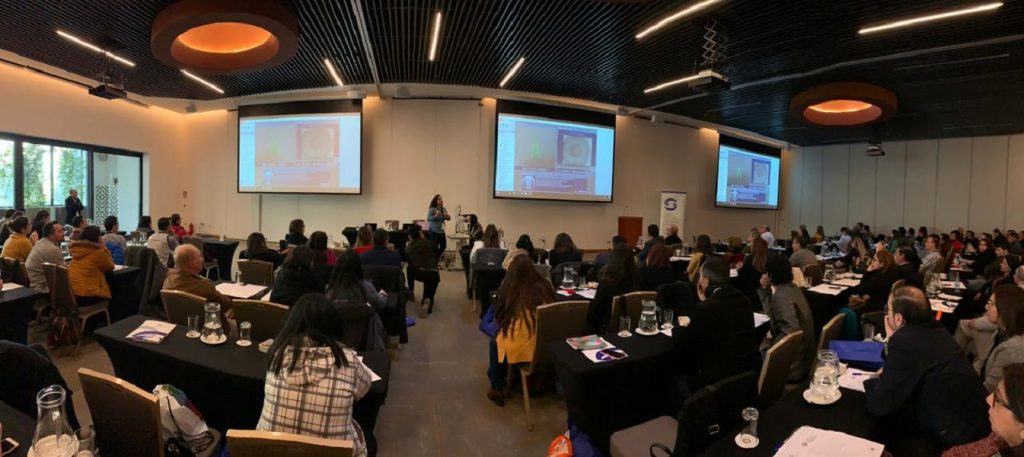 Fifteen lectures from the New IACLE Contact Lens Course have now been translated into Spanish. The lectures from Module A: The Basics of Contact Lenses and Module B: Contact Lens Fitting can be downloaded via Member Login in the New ICLC section, under Translations. Spanish versions of the remaining modules are under way.
Dwight takes on role at new myopia management journal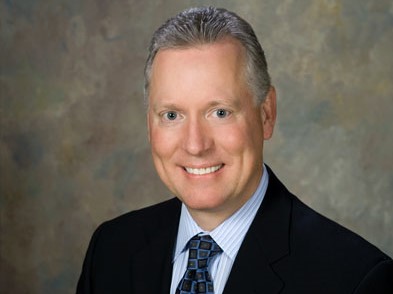 FIACLE Dwight Akerman has been named Chief Medical Editor of Review of Myopia Management, a new multichannel educational website dedicated to myopia. Dwight was previously vice president & global head of professional affairs & business development for Alcon, retiring from that role earlier this year. He has published widely and is a peer educator on myopia management, cornea, contact lens, and business management topics.
Subscribe to Review of Myopia Management
Contact Lens Safety Awareness Month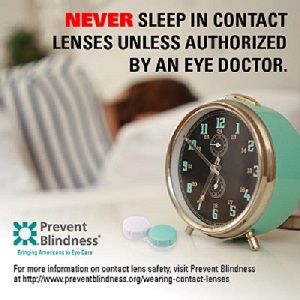 In the US, Prevent Blindness is urging contact lens wearers to seek expert advice and to obtain a prescription for all contact lenses. The organization has declared October 'Contact Lens Safety Awareness Month' to educate the public on the best way to care for their eyes through the safe use and care of contact lenses.

GLOBAL UPDATE
Americas
Ruben adds another award to this year's collection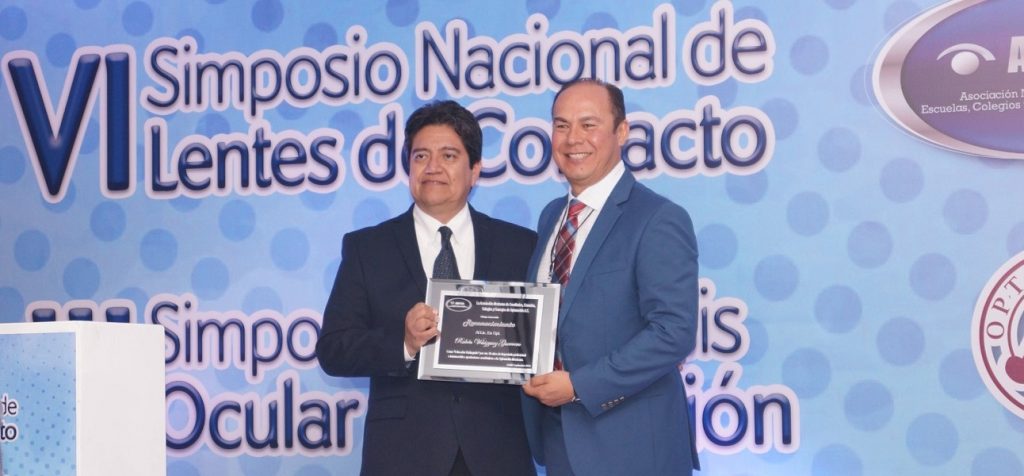 FIACLE Rubén Velázquez (pictured left) of the Universidad Nacional Autónoma de México, Mexico City has had a successful year. In June he was awarded 2019 IACLE Americas Contact Lens Educator of the Year for his achievements in contact lens education. And during the AMFECCO Contact Lens Symposium last month he received further recognition.
Read a full report on IACLE LA activities
Jan extends invite to Texan event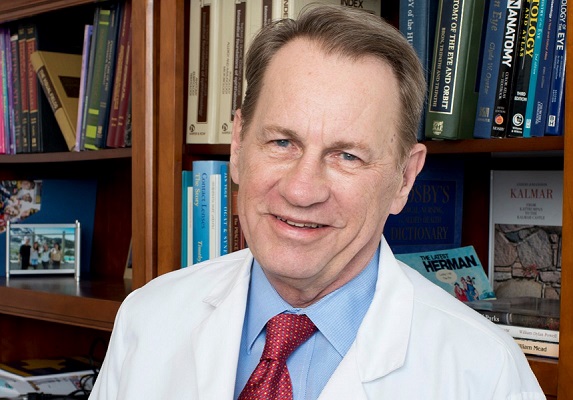 2017 IACLE Americas Contact Lens Educator of the Year, Professor Jan Bergmanson of the University of Houston, Texas, USA invites members to attend the 36th Annual Cornea, Contact Lens and Contemporary Vision Care Symposium in Houston on 7-8 December. 'Are you prepared for climate change…and practice change?' is this year's theme.
Contact the university for details
Asia Pacific
NEW IACLE AP announces dates for China and Korea meetings

China and Korea will host Annual Members' Meetings before the year end, in addition to the India event in Hyderabad (24-25 November). Venues and dates are Tianjin Vocational Institute on 15-16 November and Baekseok University, Chungchung-do on 6-7 December. Last year's China meeting (pictured) attracted members from 20 institutes and companies.
Haiying visits college in ancient city of Suzhou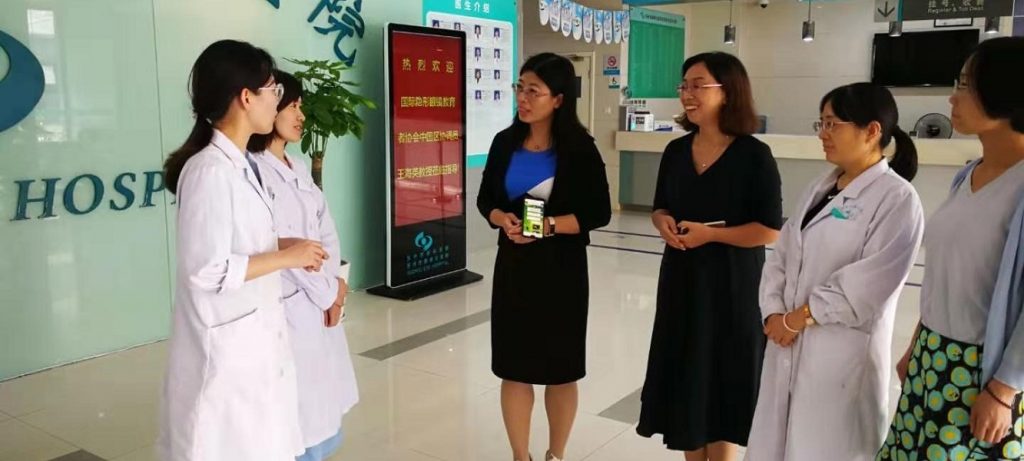 China National Coordinator Professor Wang Haiying (pictured center) visited Suzhou Vocational Health College last month (10 September). Haiying met with Professor Jia, director of the optometry department and Niu Yan, the director of its optometry clinic, along with other members. Haiying introduced IACLE resources to teachers and students.
Read a full report on AP activities
Seoul and Dongnam host latest Korean events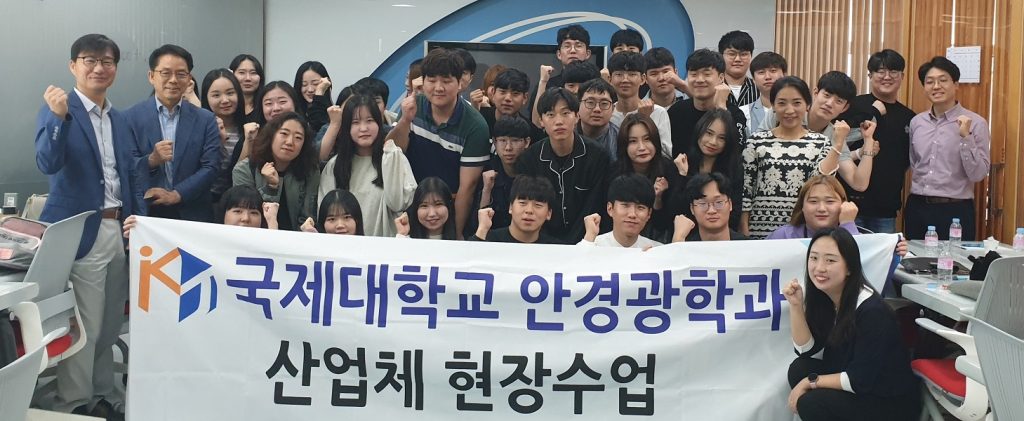 Third-year students from Kookje University in Korea attended an Industry Seminar at the Johnson & Johnson Institute in Seoul last month (20 September). J&J Vision's Jae-Min Kim, Jung-min Lee and Hyun-young Byun lectured on ultraviolet and toric lens technology. Korea National Coordinator Professor Kyoung Hee Park also paid a recent visit to Dongnam Health University where she lectured to students and met with university staff Professor Ok Jin Lee and FIACLE Professor Hee Kyung Park.
BHVI embarks on new program for growth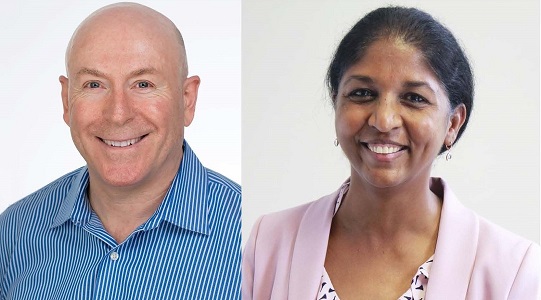 The Brien Holden Vision Institute (BHVI) has announced a 'new strategic roadmap' and organizational structure. Dr Arthur Back joins BHVI as managing director of its science arm, VisionCRC. 'Under the leadership of Dr Back and Professor Padmaja Sankaridurg (pictured), we will continue to build an innovative R&D organization,' said BHVI.
Europe / Africa – Middle East

Two major European meetings in 2020 are calling for the submission of papers and posters by early next month. The biennial Nederlands Contactlens Congres on the theme 'Beyond 2020' will take place in Verhoven on 15-16 March. And the European Academy of Optometry and Optics will hold its annual meeting in Helsinki, Finland from 15-17 May.
NEW Cheryl steps down as chief executive of BCLA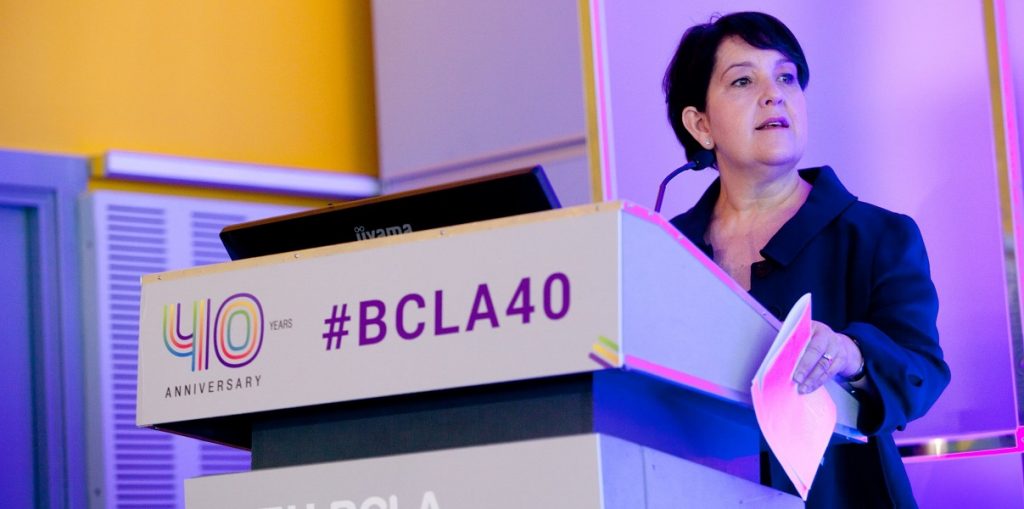 The outgoing chief executive of the British Contact Lens Association (BCLA) has been praised for her work to 'transform, modernise and enhance the member experience'. Cheryl Donnelly (pictured) has stepped down from her BCLA role after six years at the helm. 'The organization is in a good place, with a global reputation for excellence,' she said.
UK organizations team up to tackle illegal contact lens sales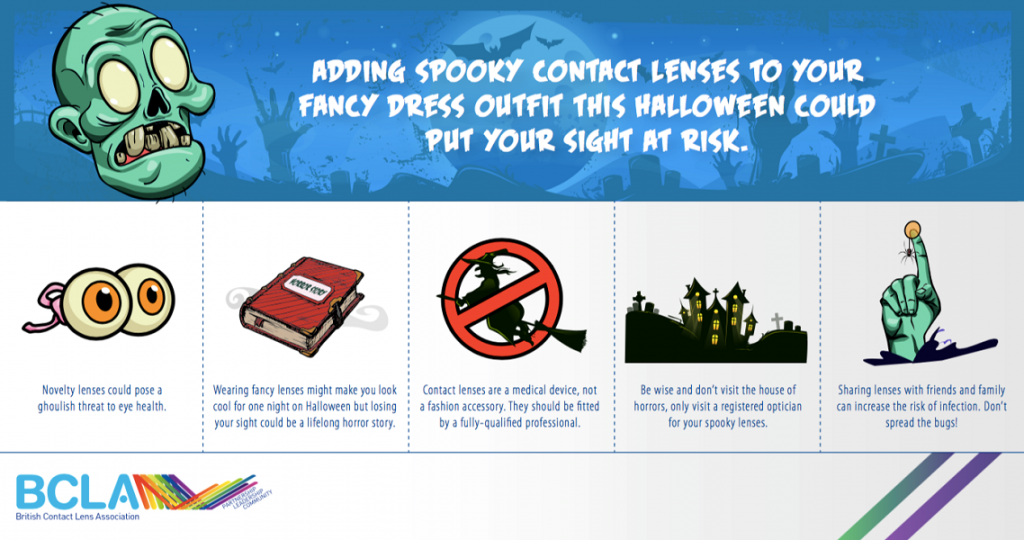 The BCLA, Association for Independent Optometrists and Dispensing Opticians and General Optical Council are working together to tackle illegal sales of contact lenses in the UK. A recent BBC program 'Fake Britain' reported on online sales of counterfeit lenses and the dangers of buying contact lenses without the supervision of a registered eye care practitioner. The BCLA has also issued a warning (pictured) on Halloween lenses.
BCLA Pioneers to address contact lens discomfort

Former IACLE European Regional President Dr Michel Guillon, Honorary Professor at Aston University, Birmingham UK will deliver the 2019 BCLA Pioneers Lecture, 'Understanding Contact Lens Discomfort', in London next month (26 November). The lecture will follow Pioneers & Visionaries Conference, a one-day program shaped by BCLA members.
DATES FOR YOUR DIARY
A full list of IACLE and other events in 2019 is available at our Annual Meeting Schedule. Please email dates of events to s.allen@iacle.org.
THANKS TO OUR SPONSORS