Global Member Newsletter September 2023
MEMBERSHIP PERKS IN SEPTEMBER
Read this email in
IACLETOP UPDATE
Registration for our Virtual Conference opens next week
We are excited to announce that we are hosting a virtual conference on Saturday 21 October from 12:00 – 3:00 pm UK (BST) themed 'Incorporating myopia management into teaching'. We will hear from experts from around the globe, such as Andrew Pucker, Patrick Simard and Maria Liu, to name a few. The half-day meeting will also see two panel discussions and the opportunity to ask questions at the end.
Look out for an email to register
Fellowship Exam: Preparation and exam time slots
All members scheduled to take the IACLE Fellowship Exam on 22 November should have received an email specifying their assigned examination time. If you have any concerns or issues regarding your allocated slot, please contact Professor Craig Woods at c.woods@iacle.org for assistance. We recommend all exam-sitting members complete the Distance Learning Program (DLP) and utilize the IACLE Contact Lens Course and Case Report Series for optimal preparation. The next Fellowship Exam workshop takes place on 27 September, and recordings from previous workshops are available via the Fellowship Exam Area within IACLETOP.
Access the Fellowship Exam Area
---
IACLETOP UPDATE
WC4 workshop videos now available
To access all materials related to IACLE's 4th World Congress, please visit the resource center within IACLETOP. The IACLETOP Team has curated summary videos covering all sponsor workshops help during WC4. Additionally, you can find recordings of the plenary sessions and view the posters and photo library.
---
GLOBAL WEBINAR IN SEPTEMBER
Visual performance with multifocal contact lenses and progressive addition spectacles

Join us on Wednesday 20 September at 1 pm UK (BST) for a webinar with Jennifer Swingle Fogt.
The onset of presbyopia creates a need for clear vision at varying distances. Progressive additional lenses (PAL) aid spectacle wearers in achieving this clarity at distance, intermediate, and near. Unlike spectacles, multifocal contact lenses offer unobstructed vision without prismatic effects or peripheral blockage. In this webinar, Jennifer will present the findings from her study comparing multifocal contact lenses and progressive addition spectacle performance through visual and visuomotor tests.
This webinar will be introduced by IACLE Silver Sponsor Johnson & Johnson.
Members can watch live via Zoom and this webinar will be live streamed to our Facebook page for students and non-members.
Find out what time the webinar begins in your time zone
---
NEWS IN SEPTEMBER
Image of the Month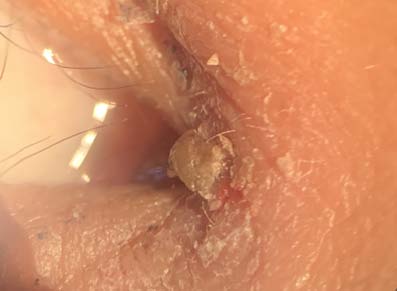 Prasad Sawant from Sawant Optometry Clinic in Dombivli, India, captured the above image of blepharitis affecting the lacrimal punctum. Several conditions can influence the puncta, potentially resulting in dry eyes or excessive tearing due to their adverse effects on tear drainage. One such condition is punctal stenosis, characterized by the narrowing or blockage of the puncta. Among various causes of punctal stenosis, the most prevalent is blepharitis, a condition marked by redness, itching, swelling, and crusting of the lid margin, primarily at the base of the eyelashes, and occasionally affects the punctal regions.
Would you like to feature in next month's Image of the Month? Submit your image here
Join our Annual General Meeting next week
A polite reminder that IACLE's Annual General Meeting is taking place virtually on Wednesday 20 September at 12 noon UK (BST) via Zoom and is open to all IACLE members and our industry partners. Directors of the association will present IACLE's financial position for 2022, along with an update on activity. IACLE will also transact such other business as may be properly brought before the meeting. If you cannot attend, you can assign a proxy via the link below.
Please register your attendance or apologies here
IACLE resources featured at O=MEGA23/WCO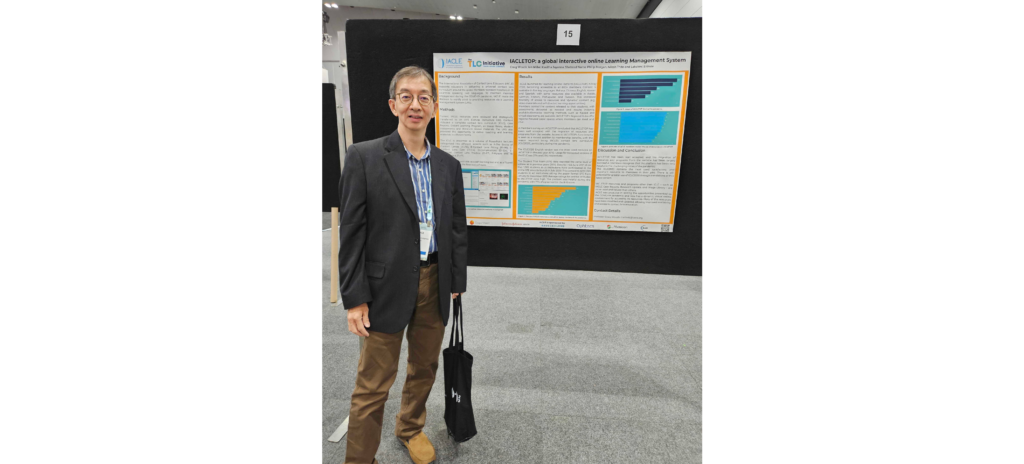 Last week at O=MEGA23, held in partnership with the 4th World Congress of Optometry, in Melbourne, Australia, Professor Craig Woods delivered a presentation titled 'Delivering a global multilingual Fellowship Examination online'. Additionally, he presented a poster centered around IACLE's Learning Management System titled 'IACLETOP; a global interactive online Learning Management System'. IACLE Regional Director Dr Kah Ooi Tan is pictured above with the poster.
For more information on the conference
Vice President receives award for excellence in academia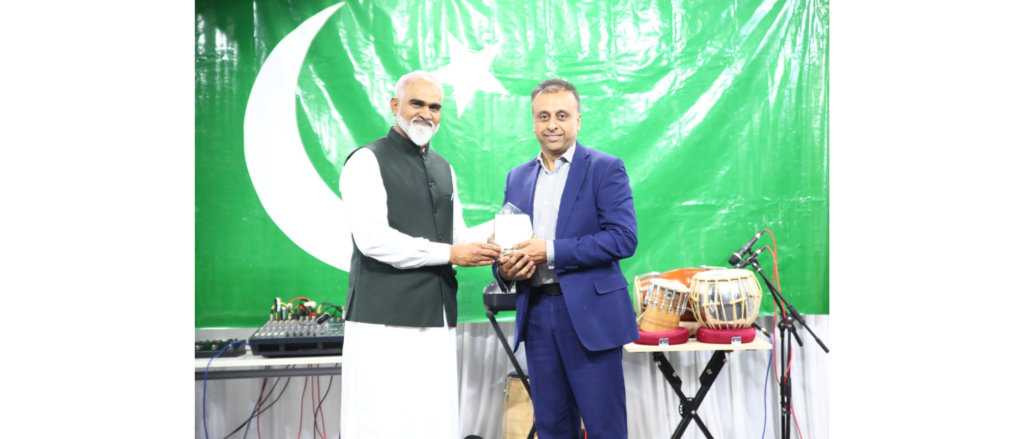 UK-based Pakistan Forum, dedicated to promoting the welfare and cultural concerns of UK residents of Pakistani descent, has honored IACLE Vice President Professor Shehzad Naroo with the Allama Iqbal Award for Excellence in Academia 2023. Congratulations Professor Naroo on this well deserved recognition! 
---
RESOURCE
Study explores willingness to pay for torics
In a clinical study, individuals with low to moderate astigmatism tested both soft (Biofinity toric) and spherical (Biofinity) contact lenses. Toric lenses outperformed spherical lenses in visual acuity by 0.6 to 1.1 lines and showed better subjective vision for distance tasks. Comfort scores were similar. Economic scenarios revealed consumers are willing to pay a 50% premium for toric lenses if they provide better vision and similar comfort. This suggests toric lenses offer a greater clinical benefit than their slightly higher price suggests.
---
WHAT'S HAPPENING IN OUR REGIONS?
AMERICAS
IACLE at FEDOPTO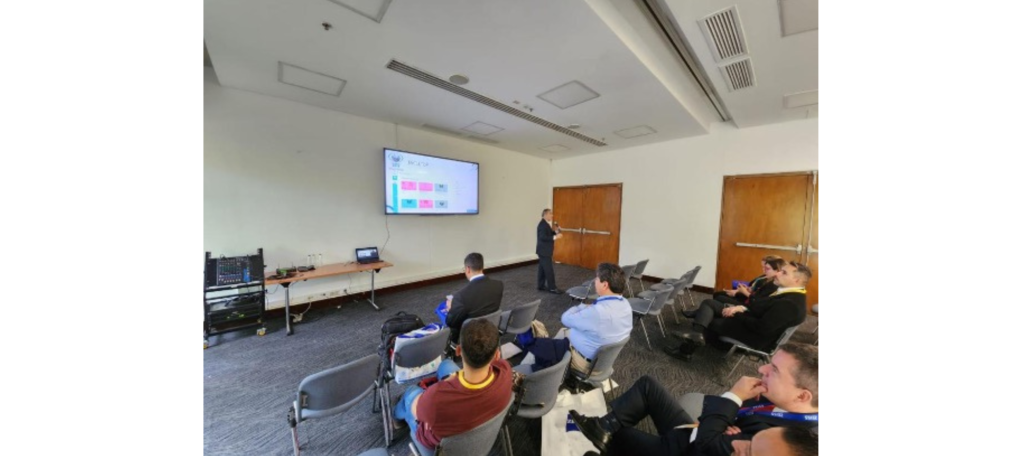 In collaboration with FEDOPTO, IACLE Americas organized a members' meeting during the latest FEDOPTO conference in Medellín (24-26 August). During the session, Americas Regional Director Professor Martin Giraldo addressed the current requirements in contact lens education and IACLE's role in this. Professor Guillermo Carrillo provided a detailed overview of IACLE's resources, the benefits of IACLETOP and encouraged educators to engage their students with the Student Area and utilize the Student Trial Exam (STE). Additionally, IACLE members Professor Johanna Garzon and Dr Juan Camilo Cuesta shared their experiences using IACLE resources and implementing them in new strategies to attain academic goals, particularly in myopia control, involving both contact lens students and patients.
ASIA PACIFIC
Indian university receive free trial lenses
IACLE member Mohammad Nooruz Zaman from Sankara College of Optometry in Ludhiana, India, received a free set of trial lenses from Bausch + Lomb. The institution has received a total of 72 lenses, including spherical, toric, and multifocal contact lenses. 'Thank you again for the support towards optometry education. This is going to help our students have practical experience towards fitting contact lenses', said Mohammad.
If you are interested in receiving trial lenses for your students, please get in touch with Kavitha Jayanna at k.jayanna@iacle.org
Korean Students prepare for the Student Trial Exam
In August, IACLE Korea Coordinator Professor Kyounghee Park visited two South Korean universities – Choonhae Health College in Ulsan (16-17 August) and Dongnam Health College in Suwon (23-24 August) – to deliver lectures to students to prepare them for their upcoming Student Trial Exams. This lecture was particularly unique because Professor Park utilized the ICLC and Case Reports, which are not commonly covered in standard Korean contact lens courses. The students at the institution are scheduled to sit the STE in September.
Read the full Asia Pacific meeting report
IACLE at IVI
The 4th International Optometry Conference on Eye Health in a Changing World, hosted by India Vision Institute, is taking place at the IIT Madras Research Park in Chennai on 24-26 September. The three-day event brings together leading experts, researchers, eye care professionals and educators from around the world. FIACLEs Fakhruddin Barodawala, Ajay Shinde and Minh Anh Tran are delivering a virtual session on 'Contact lens case studies for critical analysis'.
EUROPE / AFRICA / MIDDLE EAST
Members meet at South African conference

During Contact Connect in Gauteng, South Africa, 22 current and prospective members, as well as industry professionals, gathered for an IACLE meeting. The session was hosted by Dina Bornman and Dr Elizabeth Chetty and began with an introduction from IACLE President Professor Philip Morgan. The attendees engaged in discussions about various aspects of IACLE activities, existing resources, and forthcoming plans. Four IACLE members, namely Naimah Ebrahim Khan, Ayesha Suliman, Dr Chetty and Dina, shared their personal insights and feedback from their experiences at IACLE's 4th World Congress. Among the key takeaways from their feedback was the invaluable networking opportunities and connections made during the congress.
---
DATES FOR YOUR DIARY
IACLE TLC (Teach. Learn. Connect) WEBINARS
Visit the IACLE Webinars area on IACLETOP to view the schedule for upcoming webinars.
GLOBAL MEETINGS IN THE COMING MONTHS
American Academy of Optometry, New Orleans, USA, 11-14 October. Details.
---
IACLE IS SPONSORED BY