Global Member Newsletter September 2021
MEMBERSHIP PERKS IN SEPTEMBER
Register now for our global Virtual Conference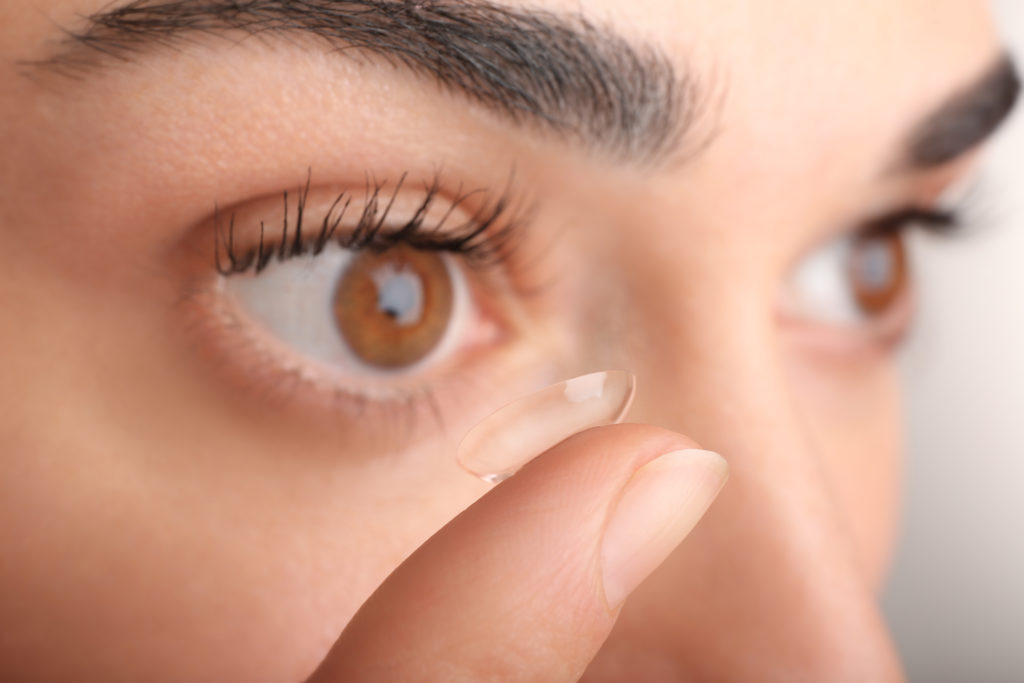 We are pleased to announce that we are holding a third global Virtual Conference themed 'Education and Practice: All CLEAR', taking place on Saturday 23 October from 12 noon – 3.00 pm UK time (BST). In March 2021, the British Contact Lens Association (BCLA) released the Contact Lens Evidence-based Academic Reports (CLEAR) initiative to provide the latest research information across a wide range of contact lens-related topics for eye care professionals and educators. This report features 11 papers written by 102 authors from 16 countries and will be the focus of the Virtual Conference.
Register here. View the conference agenda
---
IACLETOP NEWS
Take part in the final Fellowship Exam workshop
Every month, the IACLE Education Team conduct virtual workshops for members who have registered for the Fellowship Exam. The final session is on Tuesday 5 October at 11.00 am UK time (BST). Professor Craig Woods will provide a step-by-step demonstration of the exam process, explain the rules and requirements of the exam, and answer any questions you may have.
Catch-up on the latest session here in: English – Chinese – Bahasa – Korean – Spanish
Housekeeping notes for the Fellowship Exam
The Fellowship Exam, taking place on 12 November, will be conducted online via IACLETOP. Members are required to download proctoring software which will run throughout the entirety of the exam. Photo identification, and the name on the identification, must match the name you have registered by, including first name, middle name, and surname. Prior to the exam, we encourage all members to complete the Distance Learning Program (DLP), a self-study program based on the IACLE Contact Lens Course (ICLC), designed to improve their contact lens knowledge. The DLP divides the ICLC into four sections with 12 assessments, all with instant feedback.
We also suggest that members intending to take the Fellowship Exam attend the monthly Fellowship Exam Workshops to prepare as thoroughly as possible for the exam. If you have not yet been contacted by your IACLE Representative about how to attend, we request members to contact them, or reach out to Executive Manager of Global Operations Siobhan Allen.
Access the DLP in English, Chinese, Korean and Spanish
---
THIS MONTH'S THEMED WEBINARS
Advanced instruments in contact lens practice
We are hosting a global webinar series themed 'Advanced instruments in contact lens practice'. On 22 September at 12 noon UK (BST), Deborah Jones Clinical Professor at the School of Optometry and Vision Science and Clinical Scientist at the Centre for Ocular Research & Education (CORE) at the University of Waterloo in Canada, is hosting a webinar on 'Biometry in myopia management'. In addition, Prasad Sawant Founder of Sawant Optometry Clinic in Dombivli, India, is hosting a webinar on the topic of 'External ocular photography' on 29 September at 12 noon UK (BST).
Catch up on previous webinars in the series:
Assessment of tear film and ocular surface with Dr Keyur Patel
Measuring the anterior ocular surface with Dr Stefan Bandlitz
---
NEWS IN SEPTEMBER
Image of the Month
Adriana Navarrete, a Visual Health Professional, captured this image using a slit lamp equipped with a Canon EOS Rebel T5i camera with direct and indirect lighting techniques. The 54-year-old patient had previously undergone radial keratotomy and later LASIK. On examination, neovascularization perpendicular to the corneal flap and radial keratotomy incisions were observed.
Feature in next month's Image of the Month by submitting your image here
FIACLE named as Fellow of Royal Society of Canada
We are pleased to announce that FIACLE and Director at the Centre for Ocular Research and Education (CORE) Professor Lyndon Jones has been named a Fellow of the Royal Society of Canada's Class of 2021. Lyndon is among 89 new fellows elected by their peers for outstanding scholarly, scientific, and artistic achievements.
BCLA President highlights post-pandemic opportunities for ECPs
Neil Retallic (pictured left) has succeeded Indie Grewal (pictured right) as President of the British Contact Lens Association (BCLA) following their recent AGM (9 September). Mr Retallic delivered a webinar address themed 'The person behind the contact lens – through a pandemic and beyond', focusing on how eye care professionals can prepare themselves for the post-pandemic world.
An update of IACLE policies
We would like to inform our members that we have updated some of our policies relating to the content shared in discussion forums or chat areas, and social media. Please refer to the Content Disclaimer and the Social Media Policy.
---
MEET A MEMBER
Introducing Professor Ankit Varshney Assistant Professor at Shree Bharatimaiya College of Optometry in Surat, India, specializing in contact lenses and dispensing optics. Ankit says that IACLE's resources have been beneficial in his contact lens teaching, particularly the new ICLC modules, as they are concise, and students find them easy to understand. 'Try to give your students all of your knowledge so that they can grow and expand to an extent where novelties can bloom and be implemented to bridge the loopholes that exist in today's society', is a top tip from Ankit. In his spare time, Ankit enjoys travelling, reading, and playing cricket. 'Learn, earn, and return' is Ankit's mantra.
Have you introduced any technologies or innovations to your curriculum recently? Have you received any awards or recognition for your teaching efforts? Do you have any goals or aspirations for contact lens education in the future? Has IACLE helped you in your contact lens teaching? If you answered yes to any of the above questions, we would love to hear from you! Share your achievements with other IACLE colleagues and inspire the future of contact lens education.
View Meet a Member infographic
Introduce yourself to other IACLE members by completing this short online form
---
RESOURCES
IMI release myopia infographic
The International Myopia Institute have launched a myopia infographic for practitioners based on the IMI White Papers published in 2019 and 2021. The infographic is a valuable public health tool and reference of key myopia management evidence-based information easily accessed by practitioners.
Access the infographic in English. Access the infographic in Spanish
Reprising the Gothenburg Study
A short communication in Contact Lens and Anterior Eye by Nathan Efron and former IACLE President Debbie Sweeney celebrates the famous 1985 paper that reported the highly influential 'Gothenburg Study' results. The study evaluated 27 patients who had worn an extended wear contact lens in one eye only with no lens in the fellow eye for a significant duration of time (about five years on average). This group of wearers allowed the authors to identify important physiological changes to the cornea caused by contact lenses and played a crucial role in establishing a blueprint for contact lens development over the subsequent 30 years – advocating for lenses of greater oxygen transmissibility and more regular replacement. The new paper is a superb reminder of this earlier research project and will greatly interest IACLE members.
Latest update features myopia progression
Jeffrey Walline, Associate Dean for Research at the Ohio State University College of Optometry authors an editorial in the latest Contact Lens Update. 'Should we control myopia progression or eye growth?' reviews the increasing prevalence of myopia in young patients and features advice on the need to measure eye growth when managing myopia today.
Read the editorial. Sign up to receive Contact Lens Update
---
COVID-19 RESOURCE
Increased screen time, dry eye, and COVID-19
In this recent editorial, the author warns about increased screen time, reduced blink rate, dry eye, and eventual adverse effects on physical and mental health associated with COVID-19. The most important advice we can give our patients with dry eye symptoms is to be mindful of their use of electronic devices and seek out alternative modalities for working, learning, and socializing where possible.
---
WHAT'S HAPPENING IN OUR REGIONS?
AMERICAS
Industry session in Latin America
During August, IACLE Americas Regional Coordinator Guillermo Carrillo was invited to speak at a Johnson & Johnson webinar in the Latin American region, focusing on 'Contact lens fitting in the pandemic' (19 August). The session reached over 250 eyecare professionals from Mexico.
ASIA PACIFIC
Students in India sit the Student Trial Exam
In July 2021, FIACLE Ankit Varshney from Shree Bharatimaiya College of Optometry in Surat, India, held the Student Trial Exam (STE). A total of 30 students sat the exam, with a pass rate of 47%. 'We have found IACLETOP to be a very effective and easy tool to use for both educating students and conducting the Student Trial Exam. From the students' perspective, sitting the STE was a great experience for them to explore various features. The Student Area provided access to various Case Reports, Flashcards, videos, presentations and much more. Finally, we would like to thank IACLE for creating IACLETOP and making life easy for contact lens educators,' says Ankit.
Read the full Asia Pacific meeting report
President delivers webinar to AP students and optometrists
The Online Optom Learning Series (OOLS), an online platform conducting weekly webinars ran by IACLE Board Member and FIACLE Fakhruddin Barodawala, invited IACLE President Professor Philip Morgan to deliver a talk on 'How can we reduce contact lens dropouts?'. Over 70 students and practising optometrists from India, Malaysia, Vietnam, the Philippines, Mauritius and Jordan, attended the session.
For more information on upcoming sessions
Dr Raji Mahadevan memorial session
Executive Manager of Global Education Lakshmi Shinde delivered a lecture at Sankara Nethralaya's 2nd Dr Rajeswari Mahadevan Memorial Scientific Session on 'IACLE: Scope for advancements in CL education for academicians and practitioners' (9 September). FIACLE Professor Lyndon Jones Director at Centre for Ocular Research & Education also presented a keynote address on 'The innovative use of Contact Lenses: Beyond vision correction'.
EUROPE / AFRICA / MIDDLE EAST
South African university registers for Student Area
We are pleased to announce that the University of Johannesburg has registered its students to the Student Area within IACLETOP for the second year running. The Student Area is a space designed for educators to offer their students a unique teaching space for learning and assessment opportunities. After attending an IACLE webinar for members in Africa, Dr Elizabeth Chetty Lecturer at the university, felt motivated to use the system again in 2021.
More information on the Student Area in English – Spanish – Korean – Chinese
IACLE at Italian Optometric Society national congress
IACLE President Professor Philip Morgan will deliver a talk titled 'IACLE: four decades of global contact lens education. What's next?' during the contact lens session of the next meeting of the Italian Optometric Society (SOPTI) held between 10-11 October in Bologna, Italy. The meeting is themed 'Good practice in optometry and contact lenses'.
IACLE at Vision Plus Academy
From 26-28 October, IACLE Executive Manager of Educational Programs Nilesh Thite and 2017 EAME Educator of the Year and FIACLE Dr Yazan Gammoh are speaking at the Vision Plus Academy's 3-day scientific event in Dubai. The theme of the exhibition is 'Vision care in the digital era', featuring the latest technology and healthcare solutions in optometry.
---
DATES FOR YOUR DIARY
IACLE TLC (Teach. Learn. Connect) WEBINARS
Visit the IACLE Webinars area on IACLETOP to view the schedule for upcoming webinars.
GLOBAL MEETINGS IN COMING MONTHS
8-10 October – SICHT.KONTAKTE Online. Details.
10-11 October – Italian Optometric Society (SOPTI), Bologna, Italy. Details.
29-30 October – New Zealand Association of Optometrists 90th Annual Conference, Christchurch, New Zealand. Details.
3-6 November – American Academy of Optometry, Boston, USA. Details.
---
---
IACLE IS SPONSORED BY