IACLE 2017 Activity Summary
May 2018
IACLE reaches out across the world with a busy year of activities

More than 100 delegates from 20 countries joined the IACLE Congress on Contact Lens Education in Hyderabad, India in September 2017
Members of IACLE reached nearly 20,000 students in 560 academic institutions worldwide in 2017. During the year, IACLE added new resources, programs and events to improve the quality of contact lens teaching and increase the number of skilled contact lens practitioners throughout the world. 
IACLE has released its Activity Summary 2017 Jan-Dec showing that:
Since 1990, IACLE has provided resources and training to more than 2,200 members – contact lens educators from 91 countries around the world.
At the close of 2017, IACLE had 782 active members in 71 countries (Dec 2016: 731).
Nearly half (47%) were from its Global Priority Countries: China, India, Korea, Taiwan, Mexico, Brazil and Russia.
IACLE members reached an estimated 19,600 students in 560 institutions in 2017.
A total of 154 candidates sat the 2017 Fellowship Exam and 84 were successful. As of February 2018, there were 328 active FIACLEs (Fellows of IACLE) worldwide.
Major events and initiatives in 2017 included:
IACLE Congress on Contact Lens Education, held in Hyderabad, India in September.
Research Update, a new monthly resource introduced in January 2017.
IACLE in the World, a weekly radio broadcast via Franja Visual Radio in Latin America.
In 2017, Platinum Sponsor Alcon, Silver Sponsors CooperVision and Johnson & Johnson Vision, and Donor Sponsor Euclid Systems together helped support IACLE's high-quality contact lens programs worldwide. In the last quarter of 2017 Bausch + Lomb renewed its support for IACLE by becoming a sponsor at the Bronze level.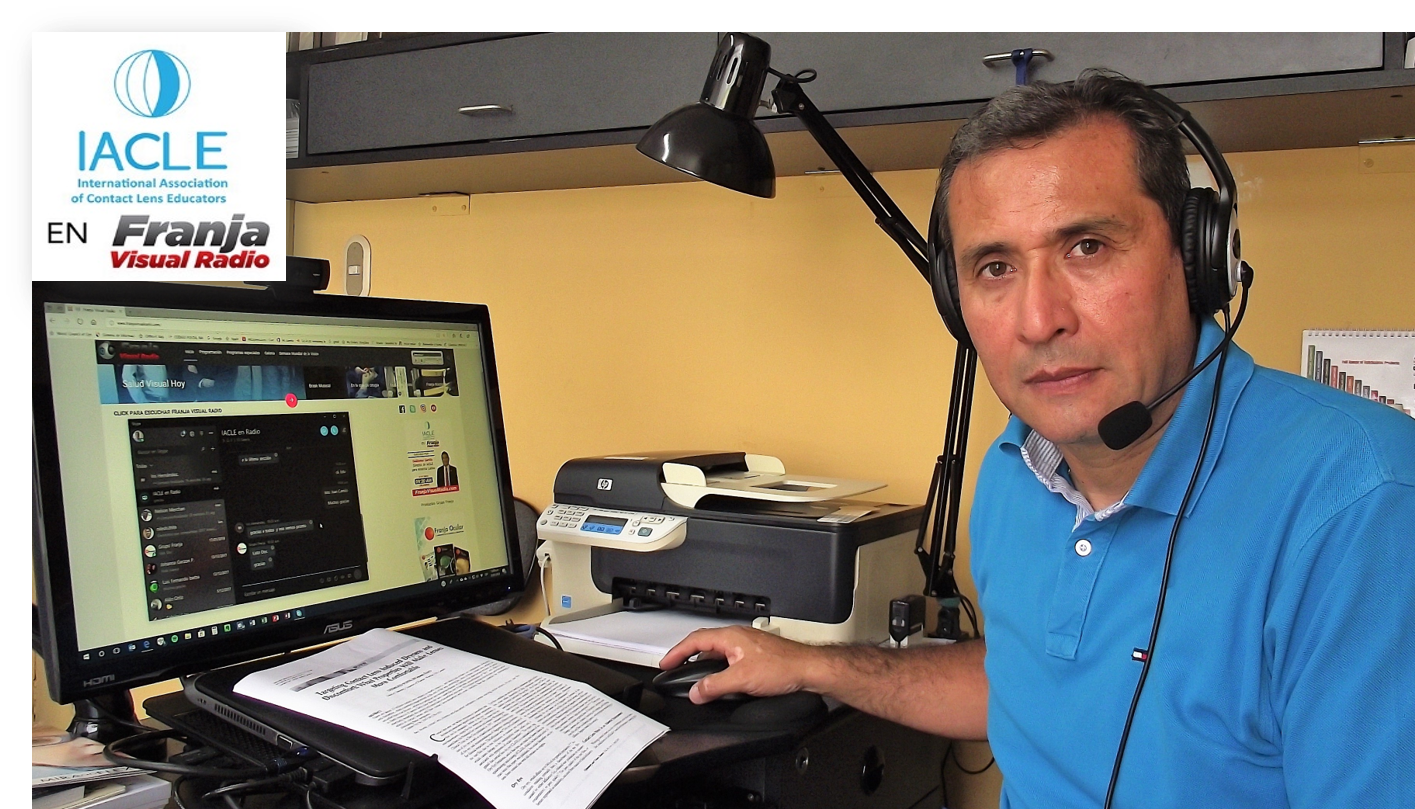 Hosted by IACLE Americas Regional Coordinator Guillermo Carrillo, IACLE in the World is a new weekly broadcast via Franja Visual Radio, a web-based program with an audience of more than 100 eye care practitioners in Latin America.
Click here to read the IACLE Activity Summary 2017 Jan-Dec and here for more information about our resources, programs and events.
E: iacle@iacle.org
W: www.iacle.org


Thank you to our sponsors

Platinum sponsor        
Gold sponsor
 
 
Silver sponsor
Bronze sponsor
Donor sponsor