IACLE 6th Virtual Conference
Save the date for our 6th Virtual Conference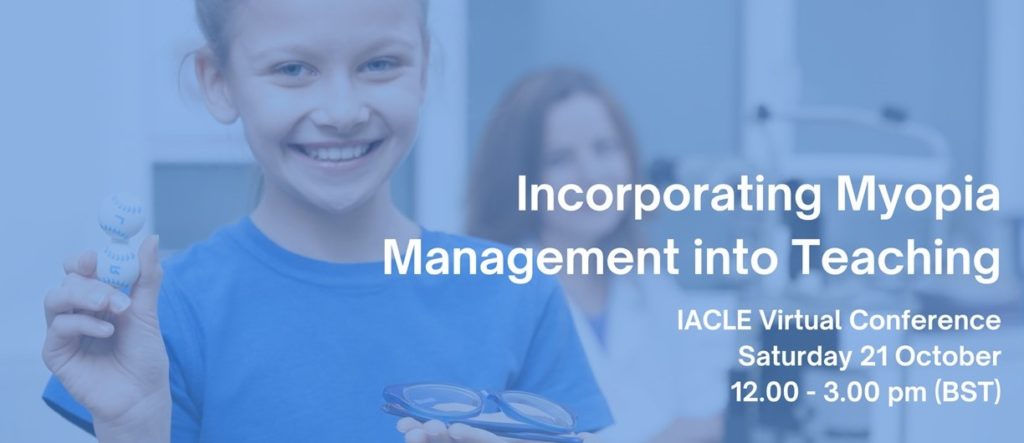 We are excited to announce that we are hosting a virtual conference on Saturday 21 October from 12:00 – 3:00 pm UK (BST) themed 'Incorporating myopia management into teaching'.
The global rise in myopia's prevalence has led to increased attention to its management. IACLE's upcoming virtual conference focuses on integrating myopia management into curricula, covering topics on setting up labs and clinics, student and instructor roles, how to stay updated with the latest literature, clinic promotion, and how to counsel children and parents. We will hear from worldwide experts in the myopia and education field who will share their knowledge, experiences and expertise.
More details coming soon.