IACLE takes centre stage at APOC 2019 in Manila
IACLE's celebrations of 40 years of 'Exceptional Education. Exponential Impact' continued at the Asia Pacific Optometric Congress (APOC) in Manila, Philippines (17-20 June).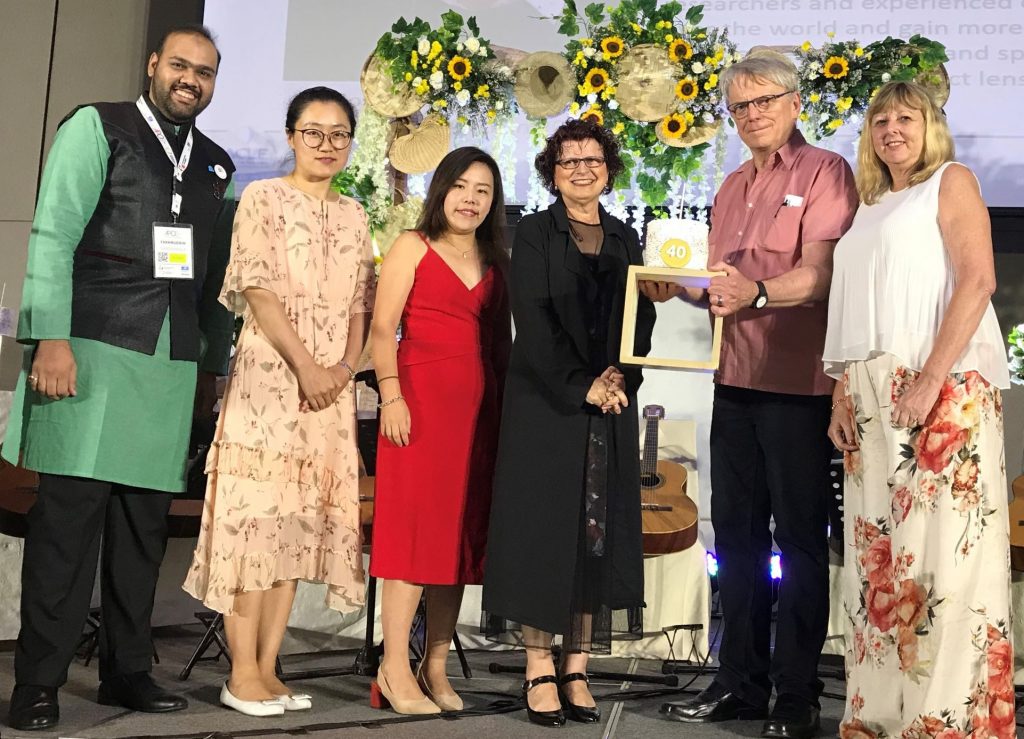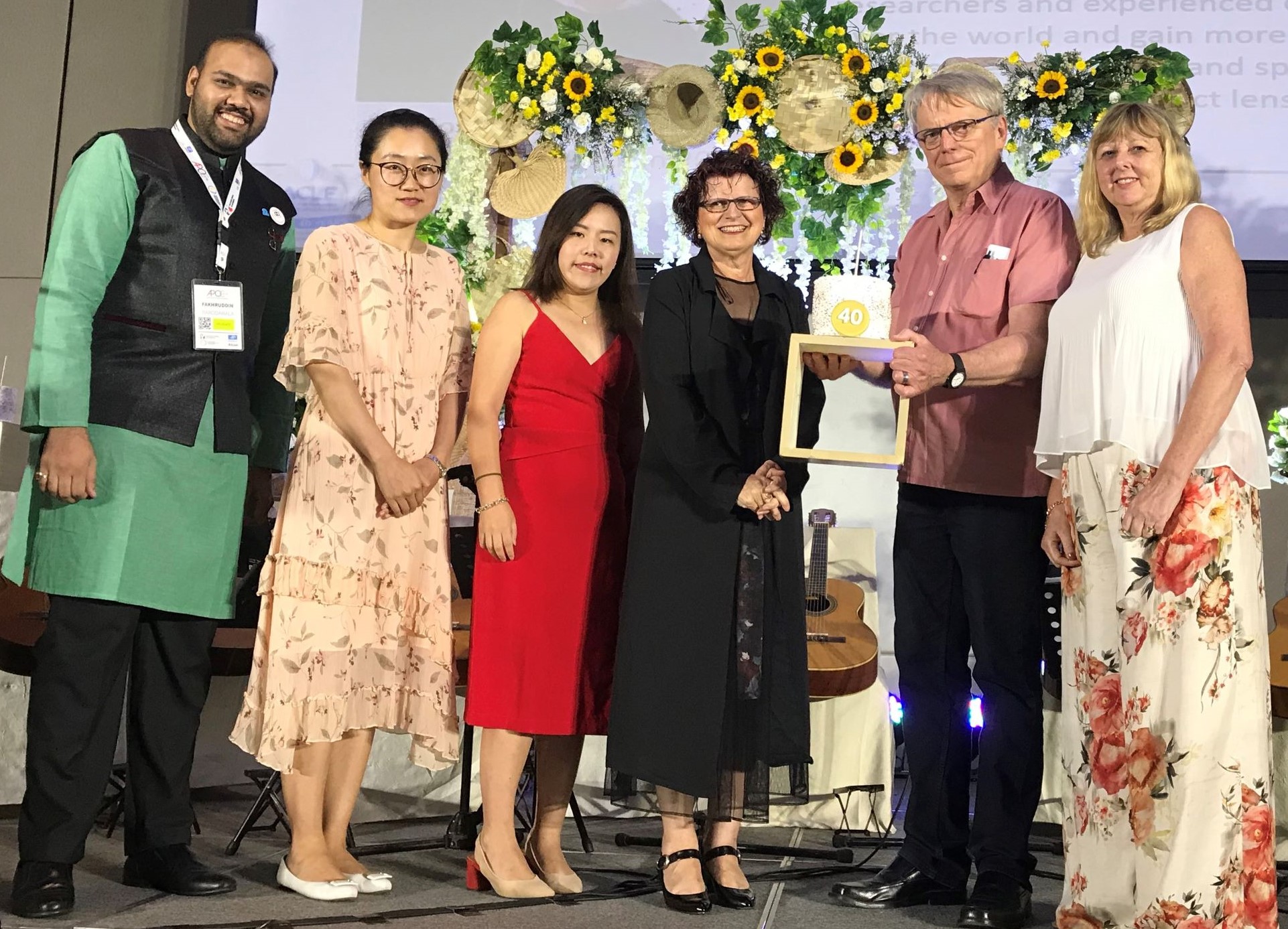 Read a full report on IACLE's presence at APOC
The theme of the congress was 'Optometry Refocused – Adapting to Disruptive Technologies and Heightened Consumerism' and the event was co-organised by the Asia Pacific Council of Optometry and Optometric Association of the Philippines.
The IACLE Executive Board, staff, Fellows and members were involved throughout the program, as they delivered workshops, lectures and posters. The IACLE exhibition booth was busy with delegates marking the time wall of milestones in the association's history.
Global Director of Education Lakshmi Shinde commented: 'It was a wonderful three days. IACLE gained great visibility and many collaborative opportunities from APOC. Our thanks to the whole team for their hard work in making this such a successful event for IACLE.'
Three of the five 2019 IACLE Travel Award recipients stepped up to the stage at the Gala Dinner (18 June). Receiving their certificates from IACLE Past President Professor Deborah Sweeney, Assistant Secretary Dr Luigina Sorbara, and President of the Asia Pacific Council of Optometry, Dr Peter Hendicott, were:
Fakhruddin Barodawala, SEGi University, Petaling Jaya, Malaysia
Wan-Yun (Connie) Tsung, Central Taiwan University of Science and Technology, Taipei, Taiwan
Ma Yuying, Wuxi Vocational Institute of Arts & Technology, Wuxi, China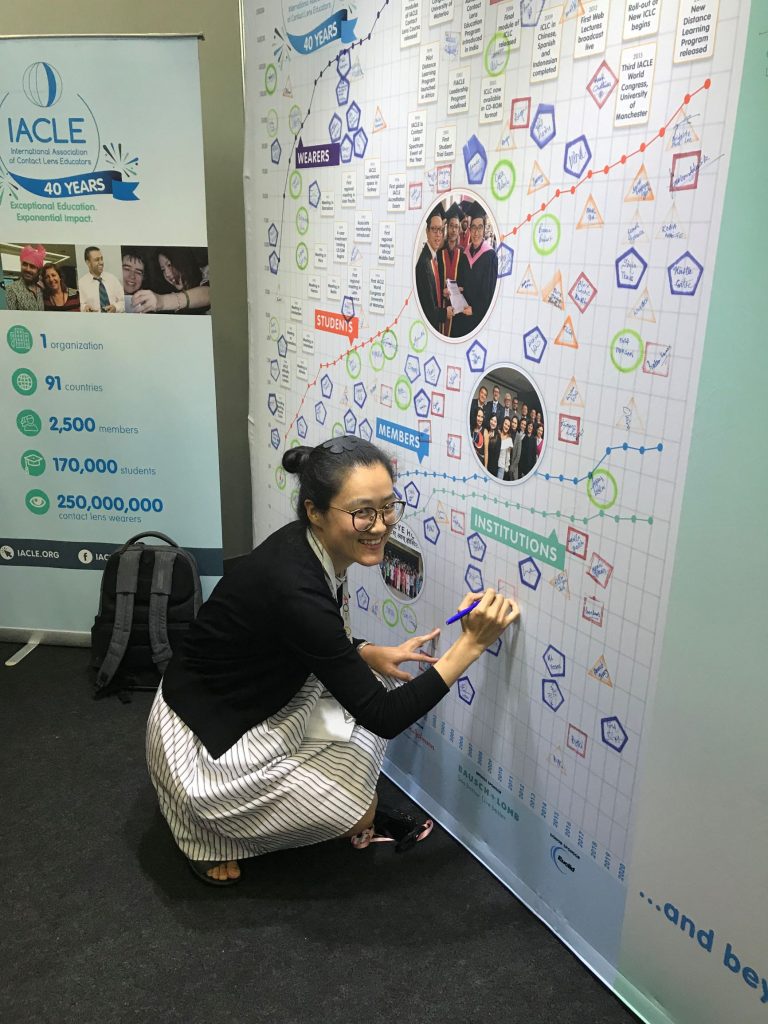 Commenting on her experiences of attending the congress, Ma Yuying said: 'It's a great honor for me to meet so many IACLE members and celebrate IACLE's 40th birthday together. The days with IACLE at APOC will be an unforgettable memory.'
IACLE also hosted a celebration dinner where Director of Educational Development Dr Lewis Williams received a special award from Professor Sweeney to mark his outstanding contribution to contact lens education. Over nearly 25 years with IACLE, Lewis has worked on many of its resources, such as the IACLE Contact Lens Course, Case Reports Series, Fellowship Examination and Distance Learning Program.
IACLE's 40th anniversary events now move on to the Colegio Federación Colombiana de Optómetras (FEDOPTO) Congress in Bogotá, Colombia (8-10 August), and to the Academy 2019 and the 3rd World Congress of Optometry in Orlando, Florida, USA (23-27 October). Many more national and local meetings around the world will mark the occasion.
PICTURE CAPTIONS
TOP: 2019 IACLE Travel Award winners (left to right) Fakhruddin Barodawala, Ma Yuying and Wan-Yun Tsung celebrated IACLE's 40th anniversary with Dr Luigina Sorbara (centre) and Professor Deborah Sweeney (far right). Joining them on stage was Dr Lewis Williams who received a special award for his outstanding contribution to contact lens education.
BOTTOM: Ma Yuying makes her mark on the time wall of milestones in IACLE's history.
Find out more about IACLE's 40th Anniversary events
Information on all IACLE membership benefits is available at www.iacle.org.