IACLE Virtual Conferences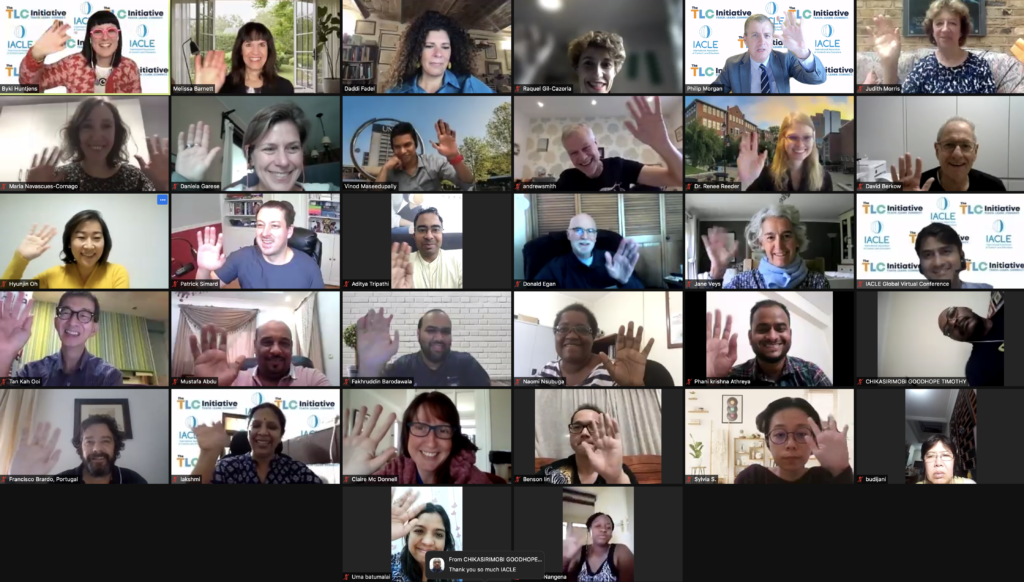 The year 2020 will be remembered as the year of the COVID pandemic. For educators there was a move to online teaching and assessments. IACLE reacted to this need for good quality online material with a series of webinars at global, regional and national levels around the world, including webinars in English, Spanish, German, French, Italian, Arabic, Bahasa, Korean and Chinese. As an addition to these ongoing webinars IACLE introduced live virtual conferences in 2020 as a means of continuing to support our members worldwide. The response was so positive that we have continued these live, online events which form part of IACLE's Teach. Learn. Connect. (TLC) Initiative.
The virtual conferences are typically three-hour Saturday meetings, held bi-annually and covered a broad mix of educational, clinical and research topics under a specific theme. The conference is hosted on zoom wherein pre-registered IACLE members get to interact with the speakers. Some part of the conference is livestreamed on IACLE's Facebook page for non-members (practitioners and students). Until now five such events have been organised successfully and attended by 660 delegates worldwide. The themes of these conferences were:
Back to Contact Lenses
Integrating Research into Education
Education and Practice: All CLEAR
Make Students Practice Ready
Seize the Opportunity
Over 98% of attendees agreed that the presented topics were relevant, the information was easy to understand, and each topic was covered in sufficient detail.
We found that our members loved the format and the opportunity to hear from world experts from the comfort of their own home or practice – so these virtual meetings are now an ongoing fixture in the IACLE calendar.
The sixth virtual conference is scheduled on Saturday, 21 October 12.00-3.00 pm BST, and is themed as "Incorporating myopia management into teaching."
Recordings of IACLE's Virtual Conferences are available to members to watch via IACLETOP.
For more information:
IACLE 5th 2022 Virtual Conference
IACLE 4th 2022 Virtual Conference
IACLE 3rd 2021 Virtual Conference
IACLE 2nd 2021 Virtual Conference