The IACLE Contact Lens Course Translations
THE IACLE CONTACT LENS COURSE TRANSLATIONS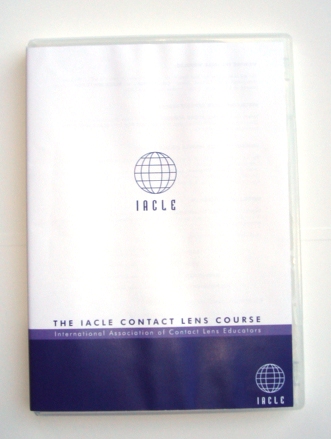 Our prize resource has recently been formatted to 1 DVD Rom whilst IACLE Resource Centers still also provide this in hard copy form which is a bound book per module.
Our news is we are not only releasing our new translations of this course via our Resource Centers but we are now making them available for purchase.
There are 2 variations of this course; 1 being the complete Contact Lens Course and the other being an abbreviated version of core slides only.
The complete IACLE Contact Lens Course (DVD Rom)
Purchaser
Classification
PPP1

PPP2

PPP3

 
 
US$
US$

US$

Complete ICLC (all languages: English, Chinese, Spanish and Bahasa)
For members and their students *
$15
$45
$80
Complete ICLC (all languages: English, Chinese, Spanish and Bahasa)
For non members and practitioners *
$30
$90
$160
Abbreviated core slides from modules 1 to 10
 
 
 
 
Abbreviated ICLC core slides from modules 1 to 10 – Languages: German (available), Portuguese {soon to be released}, Italian {soon to be released}"
For members only
$10
$35
$60
Abbreviated ICLC core slides from modules 3, 4 and 5 only (Korean)
Available through Resource Centers only
–
–
–
For more information and order forms click here