Live Lectures
Tuesday live lectures for IACLE members worldwide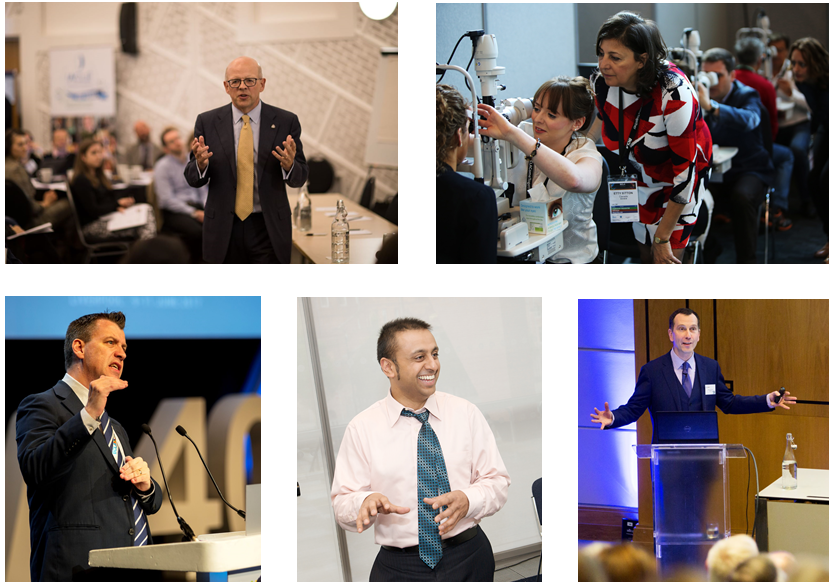 Need help with delivering your own online lectures?
A refresher on the latest findings on dry eye?
How to adapt contact lens practice to the COVID-19 scenario?
IACLE members around the world are invited to take part in online lectures on hot topics in contact lenses, broadcast every Tuesday in May.
The second in our series of live narrated lectures will run weekly at 12 noon London time (BST British Summer Time) from Tuesday 5 May to Tuesday 26 May on the Zoom platform. Recorded versions will be posted online and will be accessible via Member Login under Video Resources.
Lectures will be a maximum of one hour, including questions from participants, and will initially be conducted in English. A maximum of 100 participants can take part in each lecture, on a first-come-first-served basis.
Topics and speakers are as follows:
Tuesday 5 May
Topic: How to go about a live lecture
Speaker: Ian Davies, Coach and Consultant. https://ianseyes.com/about/
Tuesday 12 May
Topic: Setting up for contact lens success: the tear film and beyond
Speaker: Professor Etty Bitton, University of Montreal, Canada, IACLE Treasurer
Tuesday 19 May
Topic: Contact lens induced dry eye: causes, investigations & management
Speaker: FIACLE Professor James Wolffsohn, Aston University, Birmingham, UK
Tuesday 26 May
Topic: Contact lens practice in the COVID-19 scenario
Speakers: Dr Shehzad Naroo and Professor Philip Morgan IACLE President and Vice President
Links to each live lecture have been sent to paid-up IACLE members in a Special Notice. Recordings of lectures will initially be located under Member Login in the Video Resources section.
Look out for details of more live online lectures to come in 2020.
Information on all IACLE membership benefits is available at www.iacle.org.
THANKS TO OUR SPONSORS