Who Can Join & Membership Types
IACLE membership is comprised of contact lens educators from all eye care professions including optometrists, ophthalmologists, opticians and others, as well as industry representatives involved in education.
Membership is available to those individuals involved in contact lens education as follows:
Full-time educators who are:
A staff member of a recognised teaching institution
Significantly involved either part-time or full-time in the coordination, implementation and/or direction of the CL curriculum
Individuals who are:
Positively contributing to contact lens education, but are not formally affiliated with a recognised institution
Visiting faculty at a recognised institution
Actively involved in IACLE activities and the promotion of CL education, and contribute positively to the association
Industry representatives who are:
Actively involved in IACLE activities and the promotion of CL education, and contribute positively to the association
The IACLE Executive Board must approve all membership applications. Our members must comply with our "Code of Conduct" – download (pdf).
Membership Types
A member is classified under 1 of the following 2 membership types:
Educator Member
Associate Member
1. Educator Member
A person who:
(a) is significantly involved either full-time or part-time in contact lens education in any form at a recognised teaching institution
* A full description of the contact lens courses offered at your institution must be included with your application
If you do not qualify for EDUCATOR membership you may be eligible to apply for ASSOCIATE membership.

2. Associate Member
A person who is not eligible for EDUCATOR membership who:
(a) actively teaches a minimum of 20% of the contact lens course (either didactic or clinical portion)
(b) contributes positively to contact lens education, but is not affiliated with a recognised institution
(c) acts as a local professional consultant for any contact lens company
(d) actively involved in IACLE's activities and the promotion of contact lens education
(e) contributes positively to our association (funding, donates resources, etc)


Emeritus Members
This membership status is approved on a case by case basis by our Executive Board and can be awarded to members who:
Have held active membership for 15 years or more who have retired and therefore are no longer teaching contact lens education (Educator Member) and or impacting contact lens education (Associate Member)
Meet a Member
Each month via our monthly member e-newsletter and social media we introduce a member.
All members of IACLE are encouraged to complete the Meet a Member questionnaire and provide a high resolution jpg (head shot, photo of you teaching etc) to be included. Apply using the fillable PDF or for members who have already taken part but would like to provide an update on what they've been doing for contact lens educations, please contact your local IACLE office.
We have now introduced 'An Update From A Member' launching in 2021 for existing members to provide updates on their advancements and achievements in the field of contact lens education.
Some recent examples of Meet A Member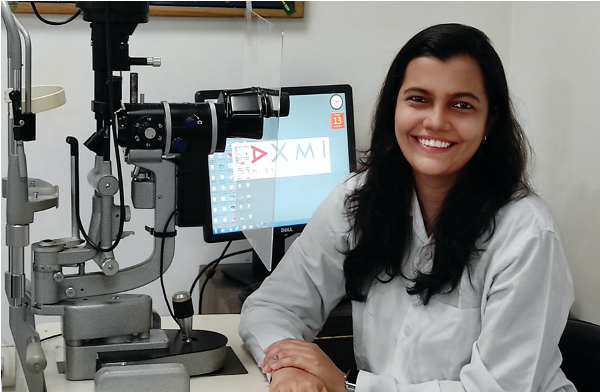 Shraddha Kadam, senior member of academic staff at Laxmi College of Optometry in New Panvel, India, who specializes in contact lenses and clinical optometry. Shraddha says that IACLE has shown her how to correctly and ethically teach contact lens material. She also notes that IACLE has given her opportunities to hear and learn from different individuals who have achieved great things in the contact lens industry. Shraddha is a voracious reader and enjoys listening to music, singing and exploring various art forms. 'I believe that every human being on this planet teaches you something, including your students. So, don't stop learning, stay humble and keep smiling!'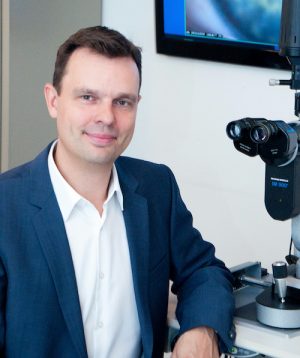 Dr Stefan Bandlitz, Senior Lecturer at Höhere Fachschule für Augenoptik Köln (Cologne School of Optometry) and researcher at the Anterior Eye Research Group at Aston University, Birmingham, UK. Stefan is a real contact lens fan, with over 20 years' fitting experience. In 15 years of teaching and researching, his aim has been to make his students contact lens lovers. Stefan says IACLE is a great resource for teaching and the IACLE Contact Lens Course has well designed, informative slides which he has integrated into his everyday contact lens lectures. 'Since I had the opportunity to study optometry in three different countries, I would encourage any young optometry student to broaden their horizons by studying abroad'.
---