Distance Learning Program
What is the DLP program?
A self-study program
Designed to improve the contact lens knowledge of educators and assist them in their contact lens teaching endeavors
Who can participate in the DLP?
All IACLE members free of charge
Members have access to the DLP via the member login of our website
Who does IACLE recommend this program for?
All members of IACLE, in particular those who are:
Why complete the DLP?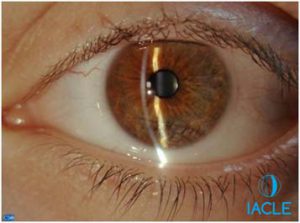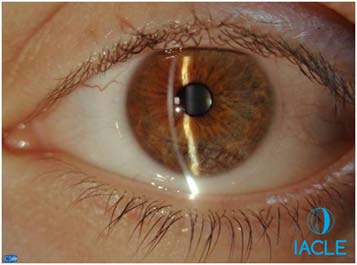 The DLP has been designed as a study aid for the IACLE Contact Lens Course (New ICLC). It guides the member through the course module-by-module. After working through each major section of the course, the member completes an assignment related to the just-completed section and submits it to IACLE for marking and relevant feedback. Once results are provided, the member moves onto the next phase and this cycle is repeated until all modules of the ICLC have been covered and all phases of the DLP are completed.
The DLP is a ideal way to prepare for the IACLE Fellowship Exam. Upon successful completion of the Fellowship Exam, members are eligible to apply for Fellow of IACLE (FIACLE).
DLP Content and Format
The program consists of 4 phases:
Each phase requires the completion of 2 to 4 assignments
Assignments are in the form of multiple-choice questions (MCQs) with answer sheet template provided
The phases are based on the modules of the IACLE Contact Lens Course as follows:
Phase 1:
2 assignments: Module A – Basics of Contact Lenses
Phase 2:
4 assignments: Module B – Contact Lens Fitting
Phase 3:
3 assignments: Module C – Contact Lens Care & Module D – Contact Lens Complications
Phase 4:
3 assignments: Module E – Advanced Contact Lens Practice
How can members access the program?
Firstly members submit a DLP registration form to their local/regional IACLE office.
Login to the member login of our website and enter the DLP section to downloaded the assignments (PDFs) and the answer sheet template (PDF) for recording your answers.
Start from phase 1 and work your way through to the final phase 4. At the completion of each phase scan and email your answer sheet to IACLE for scoring. The answers are recorded (a, b, c, or d) against each MCQ number. We recommend waiting for your results before moving to the next assignment.

Please send your DLP registration form to your IACLE Administrator.

Note – you do not need to wait for approval from IACLE to begin the course. Just provide your DLP registration form and begin to download the course at your leisure. We recommend completing the course within six to twelve months.
Acknowledgement and Thanks
Thank you to the following FIACLEs for their contributions of significant new material to the New DLP (released September 2018)
Ajay Shinde, Sankara College of Optometry, India
Rajeswari Mahadevan, Sankara Nethralaya Medical Research Foundation, India
Prema Chande, Lotus College of Optometry, India
Gauri Kunjeer Patel, Nagar School of Optometry
Anitha Arvind, Sankara College of Optometry, India
Pancham Kulkarni, Lotus College of Optometry, India