IACLE Country Representatives (CR)
What is a Country Representative (CR)?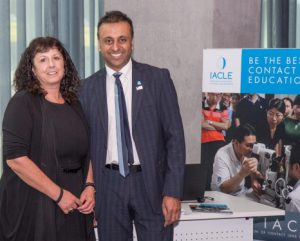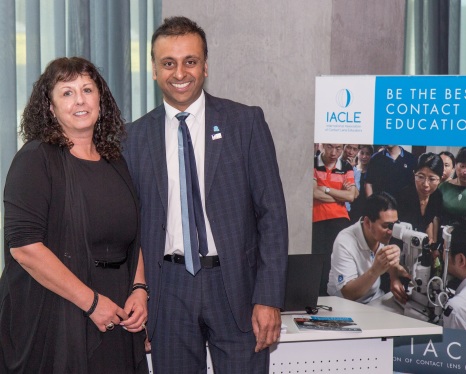 This position is appointed by the IACLE Executive Board to any IACLE Educator member who is actively teaching in priority and non-priority countries.
IACLE 'CRs' are Educator Members who volunteer their time to assist with carrying out IACLE's goal of improving contact lens education on a local level.
CRs are required in:
IACLE strives for it's members to be part of an 'inclusive community' allowing our members to contribute to the functionality of our association on a local and international level.
Selection Process
In conjunction with our industry sponsors, IACLE has identified priority countries and non priority countries where CRs are desired. Educator members may nominate themselves and /or their fellow Educator members.
Members approved for this position will be notified by official letter outlining the criteria and expectations of the position specific to their country.
Please check the eligible countries:
Term of Position:
We ask that members complete 1 full term in this position which is 2 years. A maximum of 2 terms (4 years) may be served per member.
Unless there is no suitable replacement for the position, if the member agrees, the same CR will remain in the position until further notice.
Criteria
Offer assistance to IACLE when needed i.e. at local meetings, web lectures, provide news content for e-newsletters, conduct local members' meetings (that coincide with local CL events), assist with translation work
Identify potential contact lens educators and eye care institutions and recruit appropriate educators for IACLE membership
Identify any unique educational developments, needs and/or opportunities for IACLE
Gather and report information on local Contact Lens Market and CL activities
The criteria will slightly vary from country to country due to varied needs / markets.
Reporting & Recognition
CRs are required to report to their IACLE Country/Regional Coordinators on all activities carried out concerning IACLE.
Updates on their activities / progress may be included in IACLE e-newsletters such as the Global Member Newsletter and IACLE Industry Informer.
How to Apply
Please contact your nearest IACLE office or IACLE's secretariat on: iacle@iacle.org expressing your desire to act as CR in what country and list reasons why and how you would contribute to this position.