Webinars
IACLE offers a range of webinars and a radio program across a variety of platforms such as Zoom, Facebook, YouTube and WeChat
In response to the impact COVID-19 has had on teaching institutions, teachers and students, and being at the forefront of virtual education, IACLE launched the Tech.Learn.Connect Initiative in June 2020. The TLC Initiative is a vast educational program providing webinars on a global, regional and national basis designed to help educators and students adapt to new ways of teaching and learning.
IACLE's monthly webinar schedule is provided to our members in advance on a monthly basis providing all details in our Teach.Learn.Connect Monthly e-newsletter. If you are a member of IACLE and are not receiving these, please contact IACLE's Executive Manager of Global Operations, Siobhan Allen at s.allen@iacle.org.

IACLE webinars run for approximately 45 minutes to one hour and are usually followed by audience discussion, and a question and answer session.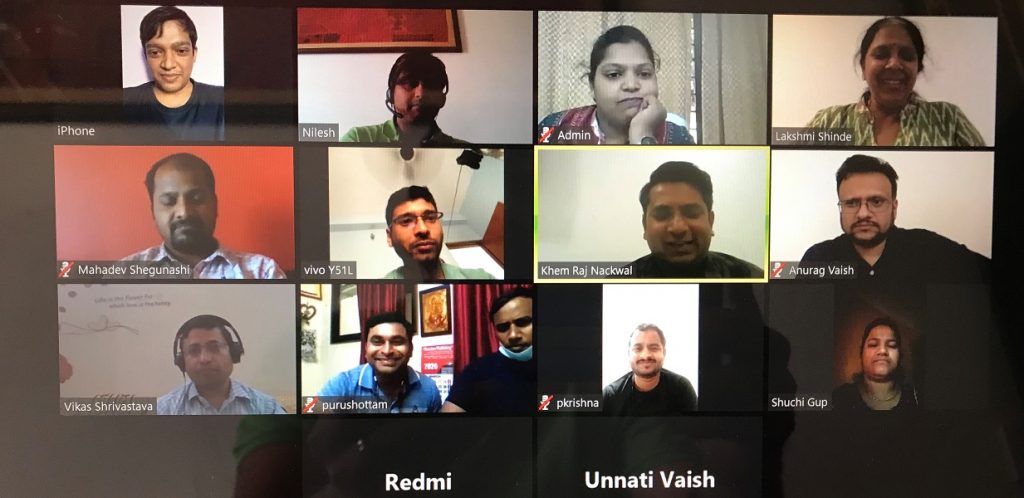 Local Webinars
IACLE National Coordinators work with local IACLE members to arrange and run webinars via Zoom, IACLE's YouTube channel and WeChat (China) in local language and cover topics specific to local needs. These webinars can be for educators teaching their students, or an educational session amongst educators.
If you're a member of IACLE and would like to arrange a local webinar please contact your IACLE National Coordinator.
Web Lectures & Discussion Forums Assisting Institutions
Institutions are encouraged to participate in IACLE's online events for IACLE members and their students. Topics and speakers can be tailored to the requirements of the institutions. Contact IACLE's Executive Manager of Educational Programs, Nilesh Thite for more details: n.thite@iacle.org.
IACLE Radio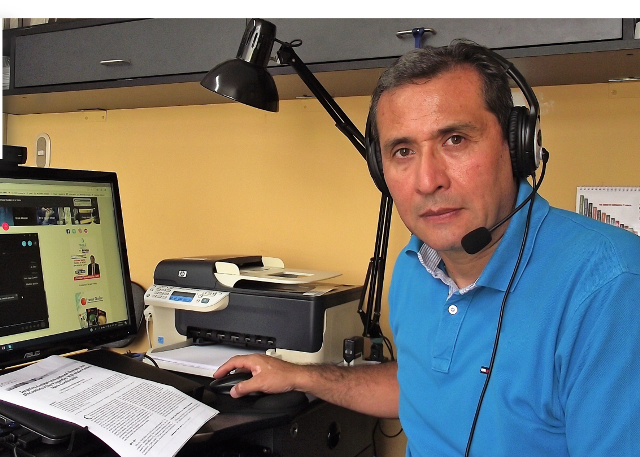 This program airs on Franja Visual Radio, offering discussions on different contact lens topics for members across Latin American.

Introduced in 2018, 'IACLE in the World' has reached 13 countries: Colombia, Perú, Mexico, Ecuador, Argentina, Guatemala, Bolivia, Chile, Costa Rica, Panama, Nicaragua, Honduras and Brazil. Contact IACLE's Americas Regional Coordinator Guillermo Carrillo for more details: iacle.latinamerica.office@gmail.com
Resource Library of Recorded Webinars
Recordings of IACLE webinars are available at IACLETOP and some materials are located also via the Member Login of this website under Video Resources, for members to share with their students.
This collection of videos is growing into a highly sought-after gallery for members and their students. We offer a vast selection of topics and language formats such as English, Spanish, Chinese (simplified), Bahasa, Arabic, French and German.

Read what some of our members have to say about our webinars
"IACLE Webinars provide valuable information, recently providing me with the opportunity to learn more about the contact lens market, the role of contact lenses in the prevention and control of myopia, the design concept of special contact lenses and new teaching methods. These webinars provide a portal to connect and converse with expert in the content lens field. I will continue to follow and actively participate in the study of IALCE Webinars and virtual meetings. Thanks for IACLE! Thank you!"
FIACLE Ma Yu Ying, Wuxi Vocational Institute of Arts & Technology, China
"Thank you for a most interesting series of presentations. I found IACLE's web lecture series to be very informative. I will use the information presented to teach others when the relevant subject is taught."
FIACLE David Berkow, Berkow Optometrists, Israel

"Thank you IACLE. Wonderful insights on contact lens dropouts and ways to limit them.
FIACLE Prasad Sawant, Bharati Vidyapeeth School of Optometry, India

How IACLE virtual education began
IACLE's webinars were first piloted in September 2012 at priority institutions in India. More were then conducted across Latin America, including Brazil, Argentina, Colombia and Mexico. Due to their success IACLE made this a regular service, broadcast live across countries and regions.

Since 2016, IACLE China has been using WeChat (one of the most popular messaging apps in China) to facilitate communication among IACLE members. On this platform, which is real time, members and industry share their teaching experiences and teaching materials.

Webinars were initially delivered using WebEx software and on average have run between 45 minutes to 1 hour and are usually followed by audience discussion. IACLE coordinates these events with local members. IACLE arranges the speakers and works with members to set the topics. Members then arrange facilities at the location of delivery, such as meeting room and projector.

This program has been well received and students and educators expressed their desire to participate in more lectures in future. Our 2020 webinars have been provided on weekly and monthly schedules and all details are provided to our members via our monthly Teach. Learn. Connect Monthly e-newsletter and by direct emails from National Coordinators.
For more information please contact Nilesh Thite, IACLE's Executive Manager of Educational Programs on: n.thite@iacle.org.