Web Lectures & Discussion Forums
The much-anticipated web lectures were piloted in September 2012 at priority institutes in India. Since then more have been conducted across Latin America in Brazil, Argentina, Colombia and Mexico. Due to their success IACLE has made this a regular service.
In 2016 IACLE China is using WeChat one of the most popular messaging apps in China. The platform is set up to facilitate communication among IACLE members. On this platform which is real time, members and industry share their teaching experiences and teaching materials.
Lectures delivered using Webex software, the lectures average between 45 minutes to 1 hour and are usually followed by audience discussion. IACLE coordinates these events with local members in priority countries. IACLE arranges the speakers and works with the members to set the topics and the members arrange the tools at the location of delivery such as meeting room, projector, speakers.
IACLE is planning to involve more priority institutes in this activity. Some of the topics we are considering are:
Contact lens practice management
Troubleshooting and problem solving with hydrogel/ silicone hydrogel / solutions
Contact lenses for presbyopia
Newer generation contact lens solutions
Fitting silicone hydrogels
Aphakic contact lenses
Paediatric contact lenses
Corneal topography and orthokeratology
Custom contact lenses and wavefront technology
Scleral contact lenses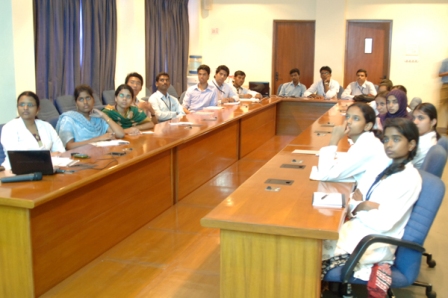 They have been well received and students and educators expressed their desire to participate in more lectures in future.
'It was a golden opportunity for students to listen and interact with the legends in the contact lens field,' said Preeji, a FIACLE at the LV Prasad Eye Institute, Hyderabad. FIACLE Gopi Vankudre, from Bharati Vidyapeeth School of Optometry, Pune, described the lectures as a 'great experience'. 'It also gives us a common platform to understand the view point of the educators from various states and countries,' he added.
For more information please contact Nilesh Thite, IACLE's Director of Educational Programs on: n.thite@iacle.org.