IACLE Teaching Online Platform (IACLETOP)
About IACLETOP
The IACLE Teaching Online Platform – IACLETOP – is an online Learning Management System developed by IACLE using the Canvas platform, which is said to be the world's fastest-growing Learning Management System.
IACLETOP will become IACLE's central point to access our online resources and teaching materials, simply accessed via a link from the Member Login of our website. Eventually IACLETOP will host all IACLE resources. Currently, our 2020 global webinars are available and other resources will be added over the coming months.
IACLE will develop IACLETOP to deliver an ever-increasing, powerful array of highly integrated learning products that enable educators to build a digital learning environment tailored to their needs, simplify their teaching and elevate their students' learning.
What's Available on IACLETOP
The range of programs and resources available on IACLETOP is continually expanding. Here's a list of our top resources and programs accessible now:
IACLE Contact Lens Course (ICLC) 2020 and previous versions
Online Student Trial Exam (STE)
Flashcards
Web lectures
How to Access IACLETOP
All paid-up IACLE members will have received an email with their login details for IACLETOP, along with instructions on how to access the platform. If you have not received these, please let us know via the help email: iacletop@iacle.org. Log in to the Member Login of our website where you will find the link to IACLETOP's sign-in page along with an instructional video.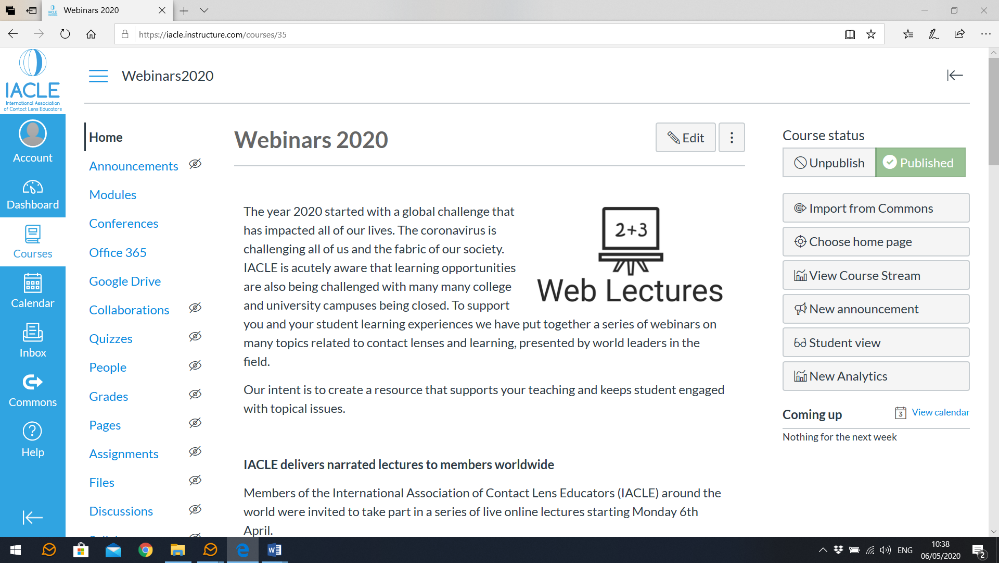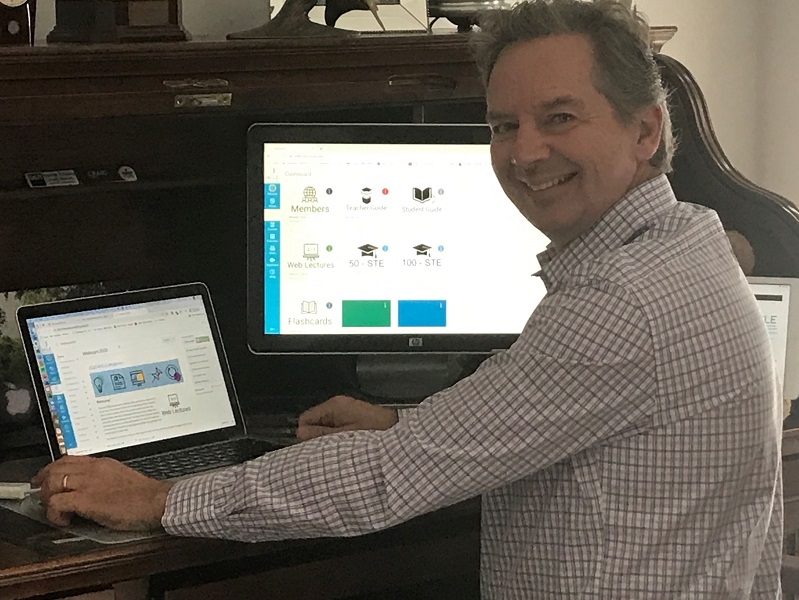 IACLE's Global Manager of Educational Development, Professor Craig Woods (pictured), who is leading the project, said: 'This is an exciting time to be involved with IACLE. The launch of IACLETOP will take the support offered to all contact lens educators to the next level. IACLETOP will allow our members to deliver education to their students using blended or fully virtual learning environments. It is based on the world-leading platform Canvas, used globally by over 4,000 universities and colleges. IACLE is transforming its online material using this state-of-the-art system to allow the best education to be delivered to the world.'
How to arrange an STE for your students
Step-by-step guide for Educators on how to run the online STE:
Members feedback on IACLETOP
I enjoy designing lessons and working on IACLETOP. It's a great tool and if students take an interest it can definitely help them. Setting assignments is becoming very easy.

Nirav Mehta, Hari Jyot College of Optometry, India
IACLETOP is very effective and easy to use especially in this pandemic situation when students are present only in virtual classrooms. Our 23 students participated this year in the online IACLE STE on IACLETOP. All found this tool helpful and easy to operate and flexible. From the Institutes perspective, it reduced additional staff member involvement, reduced administration work and documentation.
I would like to thank the IACLE team for giving us the opportunity and having faith in us to conduct STE in our institute.

Ankit Varshney, Shree Bharatimaiya college of Optometry, India
The STE is the best platform for students. It is very useful and easy to explain. The students actively participated because it is at an international level. The students and I learned a lot from this program. I am very glad and thankful to have participated in this program.

Susmita Banerjee, D.Y Patil Institute of Optometry and Visual Sciences, India