Sponsors of IACLE
It is through the generous support of leading global contact lens manufacturers that IACLE has developed and delivered high quality contact lens educational programs and resources.
IACLE works closely with industry to discuss activities and priorities, and together we work to set our strategic direction.
By becoming a sponsor of IACLE you can…
Showcase your support for contact lens education worldwide
Position your brand alongside a unique and prestigious global organization
Network with leading contact lens educators around the world
Reach out to educators and students – the contact lens practitioners of tomorrow – through participation in IACLE World
Congresses, Educator Meetings, Train-the-Trainer Programs, Industry Seminars and Web Lectures
Access resources and programs, such as ICLC, the Distance Learning Program, Case Reports, Research Update, Image Collections and Fellowship Program (FIACLE)
Benefit from complimentary membership for sponsor employees and delegate places for sponsor representatives at IACLE events
Receive acknowledgement for your support in IACLE communications, on our website and across social media platforms
Gain media coverage for your support via our list of over 150 press contacts
Learn more about IACLE sponsorship, download IACLE's Sponsorship Proposal
2024 Sponsorship Proposal is coming soon.
---

Currently, IACLE is supported by:

Platinum Sponsor

Alcon helps people see brilliantly. As the global leader in eye care with a heritage spanning more than seven decades, we offer the broadest portfolio of products to enhance sight and improve people's lives. Our Surgical and Vision Care products touch the lives of more than 260 million people in over 140 countries each year living with conditions like cataracts, glaucoma, retinal diseases, and refractive errors. Our more than 23,000 associates are enhancing the quality of life through innovative products, partnerships with eye care professionals and programs that advance access to quality eye care. Learn more at www.alcon.com.
Free Alcon resource for FIACLEs
---
Gold Sponsor

CooperVision, a division of CooperCompanies (NYSE:COO), is one of the world's leading manufacturers of contact lenses. The company produces a full array of daily disposable, two-week and monthly soft contact lenses that feature advanced materials and optics, and premium rigid gas permeable lenses for orthokeratology and scleral designs. CooperVision has a strong heritage of addressing the toughest vision challenges such as astigmatism, presbyopia, childhood myopia, and highly irregular corneas; and offers the most complete portfolio of spherical, toricand multifocal products available. Through a combination of innovative products and focused practitioner support, the company brings a refreshing perspective to the marketplace, creating real advantages for customers and wearers. For more information, visit www.coopervision.com.
---
Silver Sponsor

Johnson & Johnson Vision, through its operating companies, is committed to improving and restoring sight for patients worldwide. Since debuting the world's first disposable soft contact lens in 1987, Johnson & Johnson Vision Care, Inc. has been helping patients see better through their world-leading ACUVUE® Brand Contact Lenses portfolio. In 2017, with the addition of the Johnson & Johnson Surgical Vision business, Johnson & Johnson invested further in eye health by expanding into cataract surgery, laser refractive surgery (LASIK) and consumer eye health. Serving more than 60 million patients a day across 103 countries, Johnson & Johnson Vision is committed to helping more people in more places improve or restore their sight. Dual headquartered in Jacksonville, Florida, and Santa Ana, California, Johnson & Johnson Vision has more than 8,400 employees worldwide www.jnjvc.com.
---
Bronze Sponsors

Bausch + Lomb, a division of Bausch Health Companies Inc. (NYSE:BHC) (TSX:BHC), is solely dedicated to protecting and enhancing the gift of sight for millions of people around the world – from the moment of birth through every phase of life. Our mission is simple yet powerful: Helping you see better to live better. The company is one of the best-known and most respected healthcare brands in the world, offering the widest and finest range of eye health products including contact lenses and lens care products, pharmaceuticals, intraocular lenses and other eye surgery products. Our highest priority is the well-being of the people we serve. By listening to our customers and patients, by constantly honing our innovation edge, by executing with integrity and excellence, we strive to earn the trust of our partners and stakeholders. Over the last 165 years, Bausch + Lomb has become a global hallmark for innovation and quality. Our talented and motivated colleagues work relentlessly to invent new materials, engineer new technologies, and ultimately bring new innovations to help people see better to live better. For more information, visit www.bausch.com.

Founded in 1981, Ophtecs aspires to contribute to the comfortable contact lens wear for all types of wearers. This desire has driven the company to develop unique and innovative contact lens care solutions, distributed in over 15 countries. Ophtecs' corporate mission is to 'Contribute to the Global Ophthalmic Field'. To achieve this, they open their doors to the global market and continue to research and develop new products by having the care for contact lens wearers at heart. Ophtecs is the only company in Japan with a specialized research and development facility for contact lens care products. Their well-equipped team is continuously researching the disinfection and the cleaning of contact lenses. The company's R&D department collects feedback from the market and passes it onto the product development team to meet the needs of consumers. They also work closely with ophthalmologists in various research areas. Different products are designed and developed, from contact lens care products to improve eye health to products such as OTC and pharmaceutical eye drops. Ophtecs have created evolutionary products – they developed the world's first contact lens care products using Povidone Iodine. Ophtecs develops, manufactures and sells all products lines at their own factories. For more information, visit ophtecs.com.
---

Menicon Co., Ltd. was founded by Mr. Kyoichi Tanaka in 1951. As a pioneering contact lens manufacturer that developed Japan's first practical corneal contact lens, Menicon has held steadfast to values of safety and strived for creating comfortable and convenient contact lenses. Currently, we are firmly progressing as a global enterprise represented in over 80 countries while providing the joy of sight to the world.
As a comprehensive vision care enterprise, Menicon offers a full range of products and services. Within the RGP and MTO lens portfolio, Menicon has a diverse range of products to satisfy various needs. In terms of disposable contact lenses, to provide better vision and experience to customers, Menicon developed SmartTouch technology which has been applied to all Miru contact lenses. Furthermore, as contact lens hygiene has always been regarded as a core priority within the business, Menicon also provides a complete lineup of lens care solutions to all RGP and soft lens users. For more information, visit www.menicon.com
---
Donor Sponsor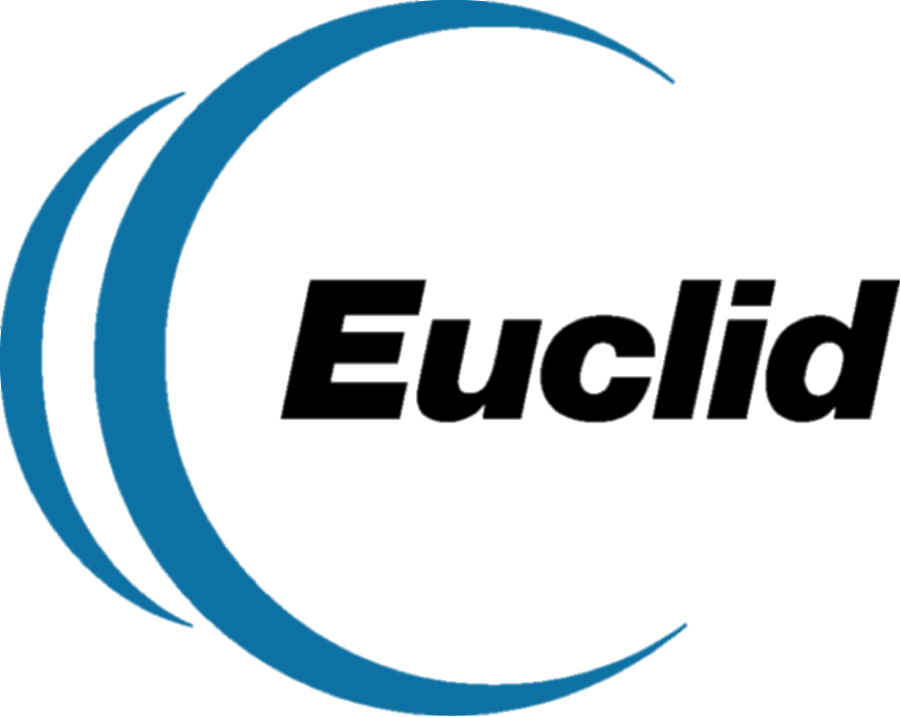 Euclid Systems Corporation is a world leader of Myopia Management and a leading manufacturer of advanced Orthokeratology lens products. Based in Virginia, Euclid is the maker of the popular Emerald™ brand Ortho-K lens which has received FDA approval in the U.S.A. as well as regulatory approvals from numerous countries throughout Asia and Europe, and is the only Ortho-K product registered by both the U.S. FDA and the China CFDA. Multiple clinical studies worldwide by prestigious independent researchers have proven the effectiveness of Orthokeratology, and specifically the Emerald™ lens on slowing the progression of myopia. With a unique, empirically fit lens design and clinically proven first fit success rate of 85%, more eye care practitioners today are choosing Emerald as their Ortho-K lens of choice. For more information visit www.euclidsys.com.
---
IACLE's Industry Advisory Board
The Board works in collaboration with an Industry Advisory Board of key industry representatives. IACLE receives core funding from our Industry Partners by way of unrestricted educational grants and occasional incremental funding for specific activities or projects. IACLE Executive Board and staff members meet at least twice each year with our Industry Partners to discuss areas of collaboration and to set goals and strategies for future activities.