TLC Initiative Monthly Issue #18

Teach. Learn. Connect. in November

The TLC (Teach. Learn. Connect.) Initiative is IACLE's online education and communications program that will supplement our existing educational activities. Our aim is to support our members, students and industry as recovery from the COVID-19 pandemic continues.

Please note that login details for every event are under IACLE Webinars through the IACLETOP Dashboard
GLOBAL
Are specialty contact lenses special?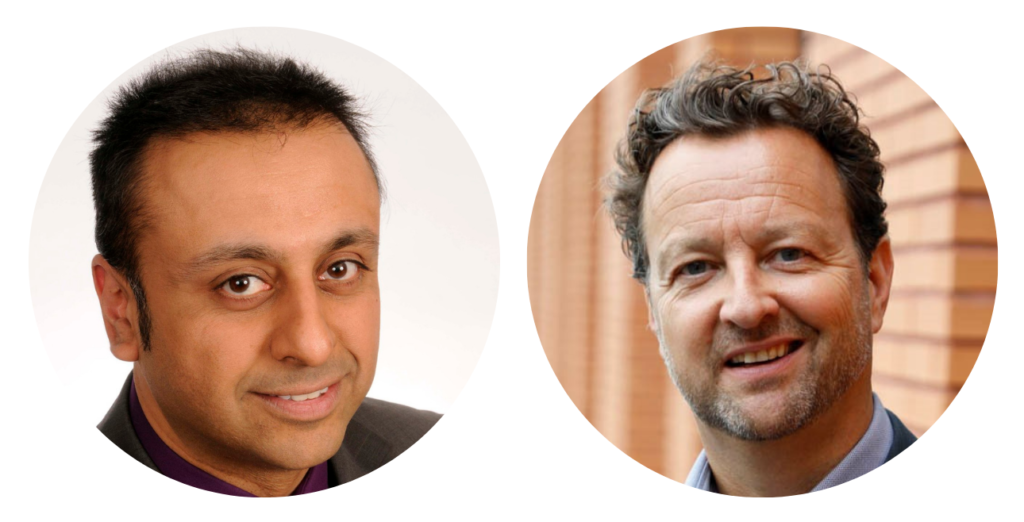 ---
Join IACLE Vice President Dr Shehzad Naroo and Lifetime FIACLE Dr Eef van der Worp on Wednesday 24 November at 12 noon UK time (GMT) to discuss 'Are specialty lenses special?'. Shehzad is an Associate Professor at Aston University in Birmingham, UK, and is Editor-in-Chief of the journal Contact Lens and Anterior Eye. Eef served as the Head of the Contact Lens Department at Hogeschool van Utrecht in the Netherlands and currently runs a research and education consultancy, Eye-Contact-Lens, based in Amsterdam.

We encourage educators to let their students know about this session that will be live streamed via our Facebook page on the day.

24 November at 12 noon UK (GMT)
Presenters: Shehzad Naroo and Eef van der Worp
Topic: Are specialty lenses special?
Meeting ID: 830 7479 2174
Password: 209053
Zoom link
---
IACLETOP
Last minute Fellowship Exam essentials workshop
Tune into the final Fellowship Exam workshop on Tuesday 2 November at 11 am UK time. Professor Craig Woods will guide members through the exam process and invite any questions you may have.
Catch up on previous sessions in English – Chinese – Bahasa – Spanish – Korean
Virtual Conference recordings now available on IACLETOP
We are pleased to announce that our full Virtual Conference, including the industry panel discussion, is now available to watch via IACLETOP. We thank our members for participating in this event and give special thanks to our sponsors for making the Virtual Conference and other IACLE activities possible.
---
WEBINARS IN SPANISH
Weekly webinars conducted in Spanish across the Latin America region. Please contact Americas Regional Coordinator Willy Carrillo for more information.
3 November at 12 noon Nicaragua (GMT-6)
Topic: The importance of fitting children with contact lenses
Presenter: Jose Lay
10 November at 11 am Ecuador (GMT-5)
Topic: Soft contact lenses for myopia control
Presenter: Fernando Rodriguez
17 November at 10 am Mexico (GMT-5)
Topic: Causes of visual health collapse
Presenter: Guadalupe Duhart
24 November at 11 am Peru (GMT-5)
Topic: Journal Club to discuss recently published journals
Presenter: Rolando Rojas
---
WEBINAR IN CHINESE
On Tuesday 9 November at 8 pm China (GMT+8), Chen Zhi and IACLE China National Coordinators Qu Xiaomei and Wang Haiying are delivering a webinar on 'Orthokeratology lens care'.
If you have any queries, please contact Qu Xiaomei.
---
WEBINAR IN KOREAN
Join Korea National Coordinator Kyounghee Park on Wednesday 3 November at 6 pm South Korea (GMT+9) for a webinar on 'Myopia management with soft contact lenses'.
If you have any questions, please contact Kyounghee Park.
---
WEBINAR IN BAHASA
Lifetime FIACLE Dr Lucia Sutedja, Ophthalmologist at the Indonesian Contact Lens Foundation in Indonesia is hosting a webinar on 'Myopia control and contact lenses' on Sunday 21 November at 11 am Jakarta (GMT+7).
If you have any queries, please contact Asia Pacific Regional Coordinator Cheni Lee.
---
COMMUNICATIONS
We would love to hear what you thought of our latest conference. If you have a spare moment, we would appreciate your feedback by filling out this short survey by Friday 5 November.
---
---
IACLE IS SPONSORED BY