TLC Initiative Monthly Issue #7

Teach. Learn. Connect. in December

The TLC (Teach. Learn. Connect.) Initiative is IACLE's new online education and communications program that will supplement our existing educational activities. Our aim is to support our members, students and industry as recovery from the COVID-19 pandemic continues.
Please note that login details for every event are provided in our TLC Monthlies and TLC Reminders
The Teach. Learn. Connect. Initiative approaches 6-month point
IACLE's TLC (Teach. Learn. Connect.) Initiative, designed to support educators during the COVID-19 pandemic and beyond, has been a substantial success in the first six months since its launch.
Some of the TLC Initiative achievements include:
• A total of 876 members have signed up for IACLETOP, our Learning Management System
• Over 1,000 students from 26 institutions worldwide have sat the new online Student Trial Exam (STE)
• Since the launch of the TLC Initiative, 50 new members have joined IACLE
• Facebook and Instagram have seen an increase in engagement due to the initiative, gaining over 3,200 followers across both platforms
• More than 200 delegates tuned in live to IACLE's first-ever Virtual Conference
• At least 8,000 members and their students have tuned in to 70 live global, regional and national TLC webinars, now available on IACLETOP
To support our members as the recovery from the pandemic continues, we will be extending our TLC Initiative into 2021 and adding further valuable benefits:
• A new program of weekly live webinars on a global, regional or national basis
• The IACLE Contact Lens Course will be exclusively available via IACLETOP, with more translations into core and other languages
• The Fellowship Exam will take place in 2021, via IACLETOP, with preparation assistance through the platform
• A research-based Virtual Conference in April 2021
• Educators will be able to develop their own learning environment for their students on IACLETOP
GLOBAL
Almost 350 educators worldwide join myopia webinar series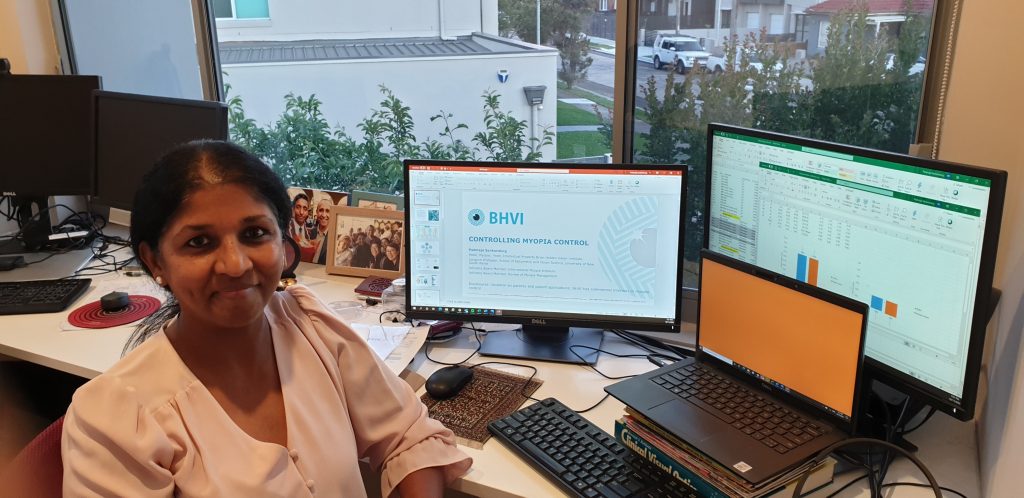 Throughout November, IACLE brought members and international speakers together for a weekly program of webinars on Myopia Management. We heard from global experts Professor Nicola Logan, Professor Padmaja Sankaridurg (pictured), Professor Mark Bullimore and Dr Kate Gifford who discussed topics such as myopia prevalence in children, controlling myopia, the effect of vitamin D on myopia, outdoor activities and myopia, and myopia progression.
All webinars are now available to view via IACLETOP
IACLETOP

What can IACLETOP offer you?

IACLETOP is our online Learning Management System that is designed to support educators and their students' development.
• Webinars – last month we hosted a webinar series to update our members on the topic of Myopia Management. World leading experts hosted lectures to discuss their expertise on the subject, all of which are available to watch through IACLETOP
• IACLE Contact Lens Course (ICLC) – available in English, Chinese (simplified), Spanish, Korean, French and Italian, with some content available in German, Portuguese and Russian. Access the ICLC
• Student Trial Exam (STE) – now being taken in Bahasa, Chinese, English and Korean
• Case Report Series – launched on IACLETOP last month, with the first four Case Series now online for members to access
NEW this month
Four IACLE Case Report Series are now available in a new flipped classroom format and can be accessed via the Teacher Area through the IACLETOP Dashboard. This format utilizes the Nearpod software and allows educators and their students to review each case using discussion boards and instant polling in an engaging online environment to stimulate conversation.

Did you know?

When registering for the Student Trial Exam (STE), your own dedicated Student Area is made available to give support to students in the assessment journey, and also create a space for members to develop and deliver teaching material. For more information, please contact Professor Craig Woods.

Coming up…

Content for the Case Report Series will continue to grow, adding a total of 10 series. These cases will soon be available in a dedicated format for members to offer their students as a self-directed learning opportunity. Educators can determine when and how cases are released, and students will receive a certificate of completion.
REGIONAL
Spanish-speaking webinars in December
Weekly webinars to be conducted in December across Latin America. Contact IACLE Americas Regional Coordinator Willy Carrillo for more information.
2 December at 1.00 pm Uruguay (GMT-3)
Topic: GP contact lens fitting, today!
Presenter: Daniela Garese
9 December at 11.00 am Ecuador (GMT-5)
Topic: Reducing the need for corneal transplants in severe keratoconus with scleral lenses
Presenter: Daniel Torres
16 December at 10.00 am Mexico (GMT-6)
Topic: Myopia in children and young people: the effects of confinement
Presenter: Reyna Citalán
NATIONAL
India team to host Journal Clubs this month
The IACLE Education Team in India is hosting two webinars themed 'Journal Club' to discuss recently published articles. On 4 December at 3.00 pm India (GMT+5.5), Runa Mazumdar and Preetha Ramprasat will host the first Journal Club. Md Noor and Premjit Bhakat will present the second webinar on 18 December at 3.00 pm India (GMT+5.5). For more information, please contact Nilesh Thite.
COMMUNICATIONS
From this year, we are making changes to our membership renewal process to ensure exclusive access to full benefits for our paid-up members. Our new renewal schedule is as follows:
• Annual invoices will be sent out to existing members in November
• Payment of your annual membership renewal fee is due before 1 January
• Access to full membership benefits will end on 31 January if payment is not received
• A late fee will be payable for members who have not paid by the end of February
Please contact your IACLE Representative or reach us at iacle@iacle.org if you have any questions.
Thank you for your continued support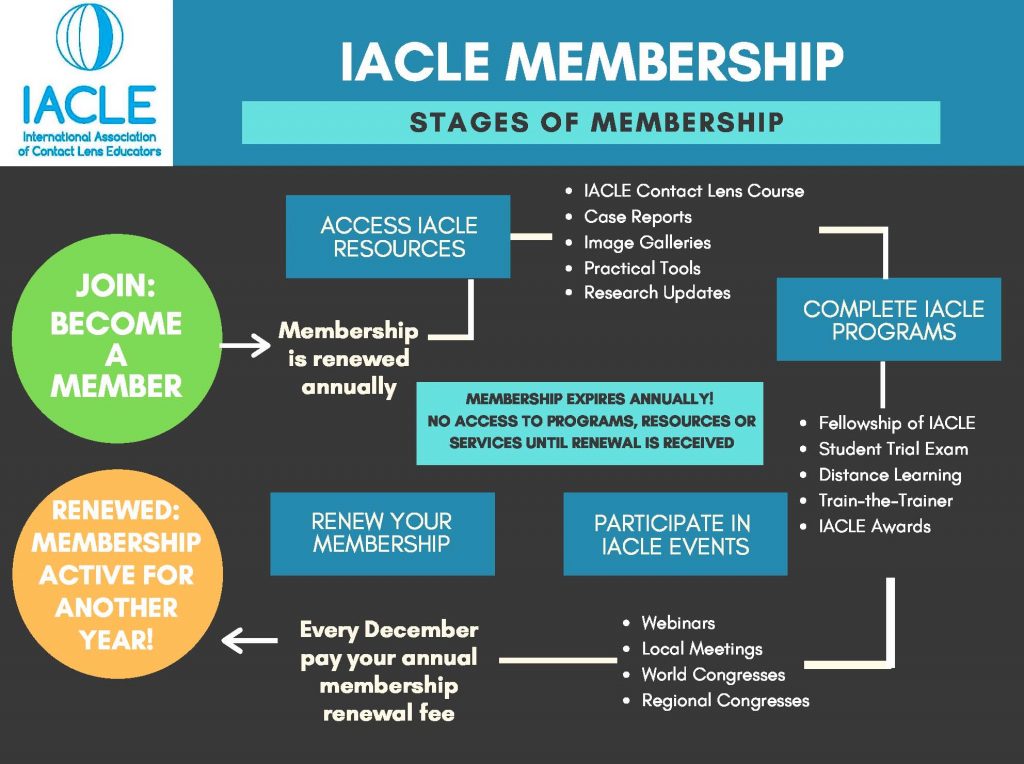 IACLE IS SPONSORED BY