TLC Initiative Monthly Issue #5

Teach. Learn. Connect. in October

The TLC (Teach. Learn. Connect.) Initiative is IACLE's new online education and communications program that will supplement our existing educational activities. Our aim is to support our members, students and industry as recovery from the COVID-19 pandemic continues.
Please note that login details for every event are in IACLE's new calendar under Member Login
GLOBAL
Virtual conference brings members worldwide together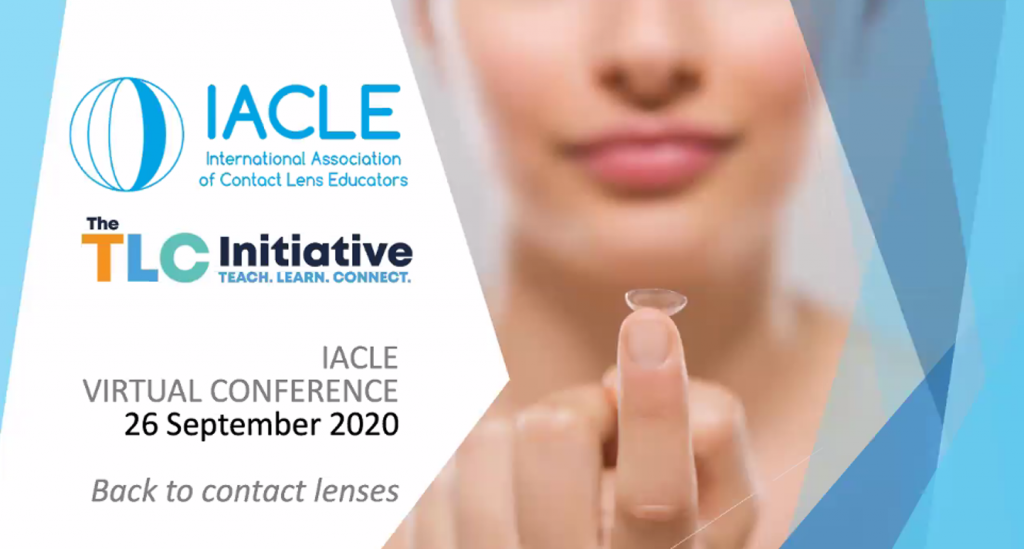 More than 200 delegates watched live online as IACLE hosted its first-ever virtual conference, to bring the focus 'Back to contact lenses' (26 September). IACLE's board and staff members, educators and industry representatives from across the globe discussed their thoughts and experiences on the current state of the contact lens industry, education and practice. The conference is now available to watch on IACLETOP.
Look out for a full report in our October newsletter
IACLETOP

What can IACLETOP offer you?

IACLETOP is an online Learning Management System, acting as the central location for our online resources and teaching materials. So far, IACLE has delivered 37 webinars during 2020 that are available to watch through IACLETOP. The Online Student Trial Exam has become available in Bahasa, Chinese, Korean and Spanish.

NEW this month

The latest IACLE Contact Lens Course (ICLC2020) is now available to access via IACLETOP. The previous version (ICLC2015) is translated into Chinese, French, Italian, Spanish and Korean, with some content from the original ICLC available in German, Portuguese and Russian.
Did you know?
All members can now access the Teacher Area – this is an area that provides information on the Online STE, plus user guides to help you make the most of IACLETOP. When registering for the Online Student Trial Exam, a dedicated Student Area is made accessible. A number of our educator members have already started to create learning content for their students.

Coming up…

Updating and transferring the IACLE Case Report Series to IACLETOP is now underway. New interactive options for self-directed learning will be added, great for using with students as flipped classroom content.
REGIONAL
Latin America weekly webinar series in Spanish continues

Weekly webinars to be conducted in September across Latin America live on IACLE's Facebook Page. Contact IACLE Latin America Coordinator Willy Carrillo for more information.
7 October at 11.00 am Peru (GMT-5)
Topic: Adequate management of the care and maintenance of contact lenses: What not to forget?
Presenters: Diana Orozco
14 October at 11.00 am Peru (GMT-5)
Topic: Panel discussion on 'Opportunities in the contact lens market post COVID-19'
Presenter: Edison Gamarra

28 October at 10.00 am Columbia (GMT-5)
Topic: The ocular surface and contact lens fitting
Presenter: Ana Olave
28 October at 11.00 am Mexico (GMT-5)
Topic: Parent perception of visual health and contact lens wear
Presenter: Arturo Aguirre
NATIONAL
India webinar series on IACLETOP

On Friday 9 October at 3.00 pm India (GMT+5.5), Nirav Mehta is hosting a webinar via Zoom to discuss his experience of using IACLETOP. Executive Manager of Global Education Lakshmi Shinde and Atanu Samanta are also hosting a case discussion based around IACLETOP on Friday 23 October at 3.00 pm India (GMT+5.5).
IACLE webinar in Bahasa
On Sunday 25 October at 11:00 am Jakarta (GMT+7), Febry Corina and Cheni Lee are hosting a webinar on the topic of 'A fresh look at astigmatism and fitting soft toric lenses'.
Members and students can take part live via Zoom. A recorded version will be available on IACLETOP. Bahasa-speaking members will be contacted with login details.
COMMUNICATIONS
As we continue to grow our online presence through our social media channels, our follower count has increased throughout the year across all platforms. To keep up to date with our latest news and webinar reminders, follow us on social media by clicking on the links at the top of this newsletter.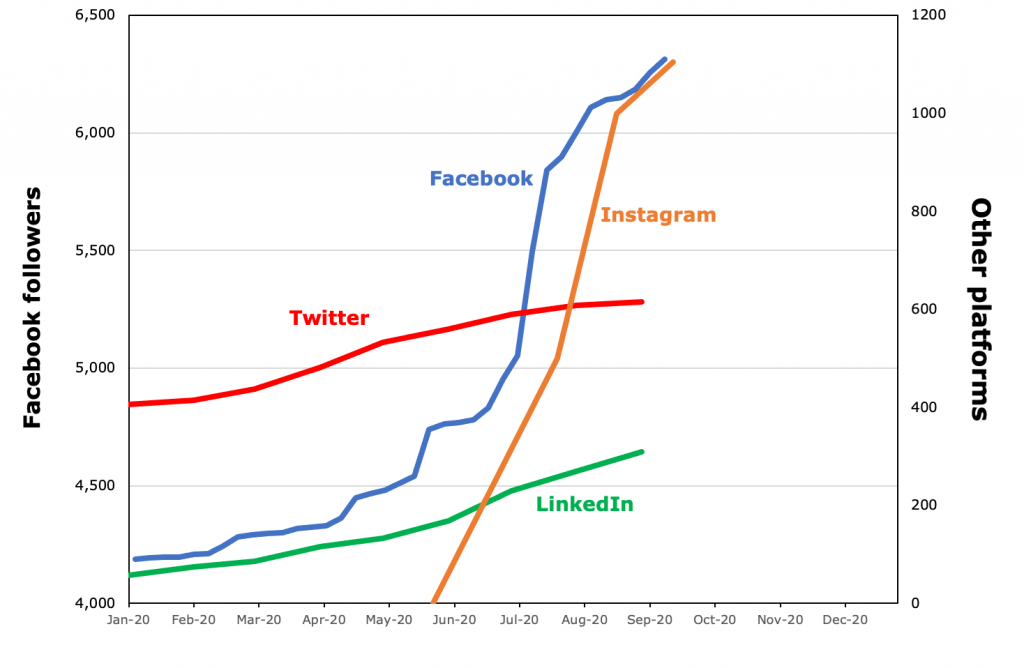 IACLE IS SPONSORED BY