TLC Initiative Monthly Issue #9

Teach. Learn. Connect. in February

The TLC (Teach. Learn. Connect.) Initiative is IACLE's new online education and communications program that will supplement our existing educational activities. Our aim is to support our members, students and industry as recovery from the COVID-19 pandemic continues.

Please note that login details for every event are under IACLE Webinars through the IACLETOP Dashboard
GLOBAL
Innovative ways to assess students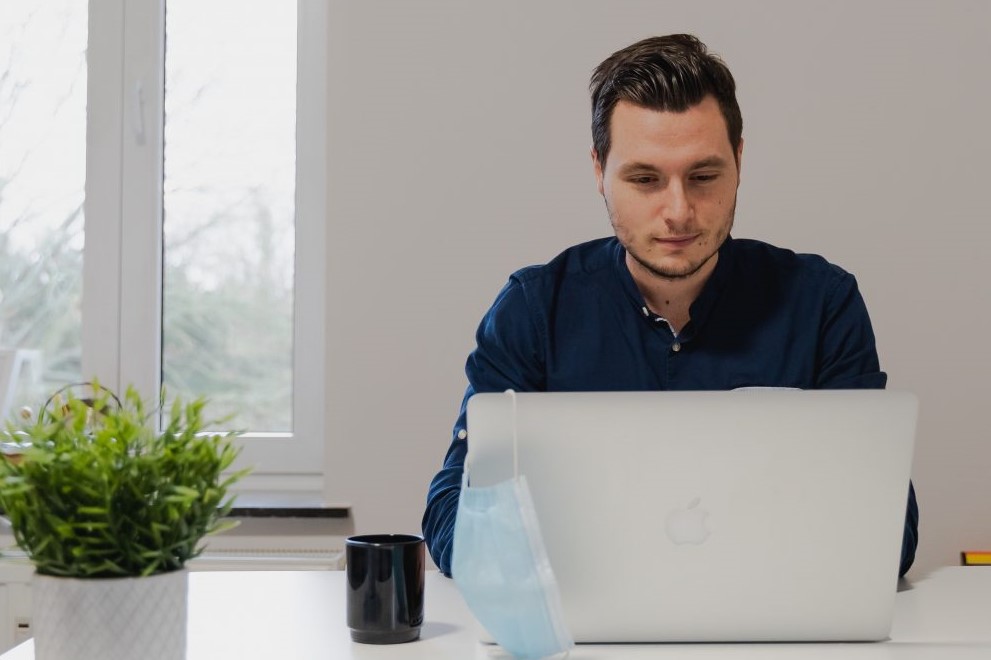 As many institutions have been forced to suspend most face-to-face teaching activity due to the Coronavirus pandemic, educators have had to adapt to new ways of assessing their students. In February, the theme for our Worldwide Wednesday Webinar Series is 'Innovative ways to assess students', where educators will explore novel methods in this area. Details for this month's themed webinars are below:
Date: 3 February at 3.00 pm (GMT+5.5)
Language: English
Presenters: Lavanya Kalikivayi and Premjit Bhakat
Please contact Nilesh Thite for more information.
Date: 17 February at 9.00 pm (GMT-4)
Language: Spanish
Presenters: Arturo Aguirre
Please contact Willy Carrillo for more information.
Date: 24 February at 12.00 noon (GMT)
Language: English
Presenters: Fabrizio Zeri and Byki Huntjens
Please contact Nilesh Thite for more information.
IACLETOP
What can IACLETOP offer you?
IACLETOP is our online Learning Management System designed to support educators and their students. IACLETOP will become IACLE's central point to access our online resources and teaching materials, with access via the IACLETOP Login.
NEW this month
Our monthly Research Update email now has a designated area within IACLETOP, with access through the Dashboard. Catch-up with previous issues, along with summary videos produced by Executive Manager of Educational Programs Nilesh Thite. Nilesh reviews the contact lens-related research literature and provides a summary of the topical and most important articles. Access the Research Update area.
Launching late February, the IACLE Library is a searchable database consisting of IACLE images, videos and PDFs. Members are able to upload resources they wish to share with other IACLE colleagues. Photographs from IACLE's Image of the Month initiative can also be found here.
New content for the Student Area for educators to use with their students is launching this month. This separate area allows educators to release the IACLE Case Reports to their students as and when they wish, giving educators control over which topics their students cover.
The Teacher Area within IACLETOP has been updated meaning members now have access to use the Case Reports as flipped classes using the Nearpod software.
Did you know?
Every Monday at 10.00 am (GMT), the IACLE Education Team host 'Office Hours', to support and help members with any queries they may have regarding IACLETOP. For more information, visit the IACLETOP Calendar.
Coming up in the New Year…
The Distanced Learning Program, a self-study program designed to improve the contact lens knowledge of educators and assist them in the preparation for the Fellowship Exam, launches in March.
REGIONAL
Weekly webinars in Spanish
Weekly webinars to be conducted in February across the Latin America region. Please contact Americas Regional Coordinator Willy Carrillo for more information.
3 February at 11.00 am (GMT-5) Colombia
Topic: Opportunities for differentiation and growth in the current scenario
Presenter: Orlando Neira
10 February at 11.00 am (GMT-5) Colombia
Topic: Discomfort with contact lenses
Presenter: Norma Cardenas
17 February at 1.00 pm (GMT-3) Argentina
Topic: Challenges to virtual education based on the pandemic
Presenter: Juan Pablo Luna
24 February at 12.00 noon (GMT-4) Puerto Rico
Topic: Hybrid contact lenses
Presenter: Edgar Davila
Meet and Chat – Middle East
Attending conferences around the world allows members to meet others in their region, talk about how they use IACLE resources and to share teaching ideas they have put into practice. Due to congresses being unable to go ahead at the current time, EAME Regional President Judith Morris is introducing a 'Meet and Chat' initiative to connect members, to learn from one another and to discuss educational needs. The sessions will be conducted via Zoom and will take place four times a year for each part of the region – Europe, Middle East and Africa. The first Meet and Chat for our Middle Eastern members is on Saturday 20 February at 3.00 pm (GMT).
Date: 20 February at 3.00 pm (GMT)
Presenter: Judith Morris
Zoom Meeting ID: 860 9939 3784
Password: 633516
NATIONAL
Indian Team continues with Journal Club
The IACLE Education Team hosts monthly Journal Club sessions to discuss recently published articles. On Friday 19 February at 3.00 pm (GMT+5.5), Ankit Varshney and Aditi Deshpande are presenting. For more information, please contact Nilesh Thite.
Bahasa-speaking webinar
On Sunday 21 February at 11.00 am Jakarta (GMT+7), Lucia Sutedja is hosting a webinar on 'The basics of orthokeratology'. Members and students can tune into the webinar live on Zoom. A recorded version of the webinar will be available on IACLETOP after the event has taken place. Please contact Asia Pacific Regional Coordinator Cheni Lee for more information.
COMMUNICATIONS
We are making changes to our membership renewal process to ensure exclusive access to full benefits for our paid-up members. Our new renewal schedule is as follows:
Access to full membership benefits will end on 31 January if payment is not received
A late fee will be payable for members who have not paid by the end of February
Please contact your IACLE Representative or reach us at iacle@iacle.org if you have any questions.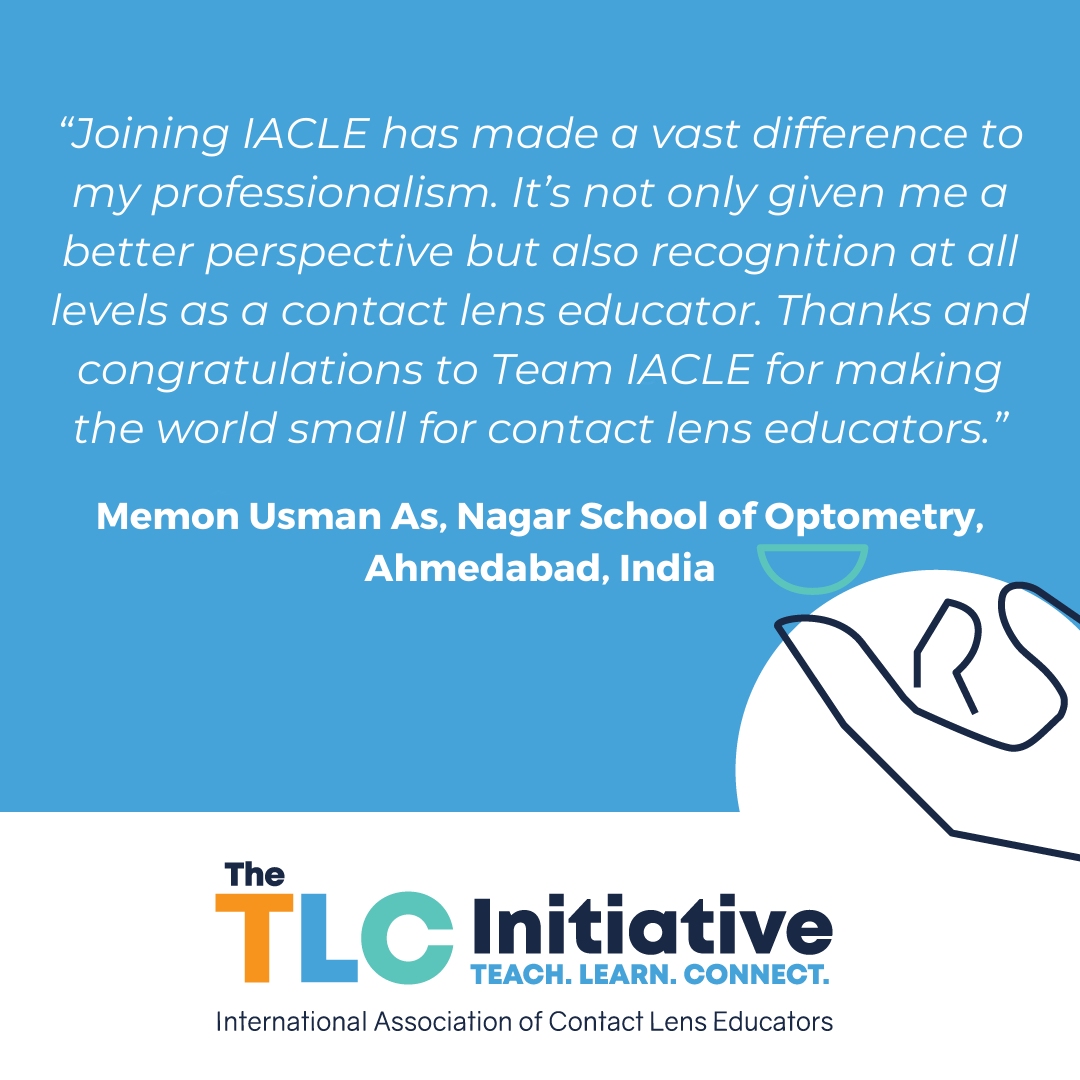 IACLE IS SPONSORED BY