TLC Initiative Monthly #1

Teach. Learn. Connect. in June

The TLC (Teach. Learn. Connect.) Initiative is IACLE's new online education and communications program that will supplement our existing educational activities. Our aim is to support our members, students and industry as recovery from the COVID-19 pandemic continues.
GLOBAL
How to encourage student participation in your online teaching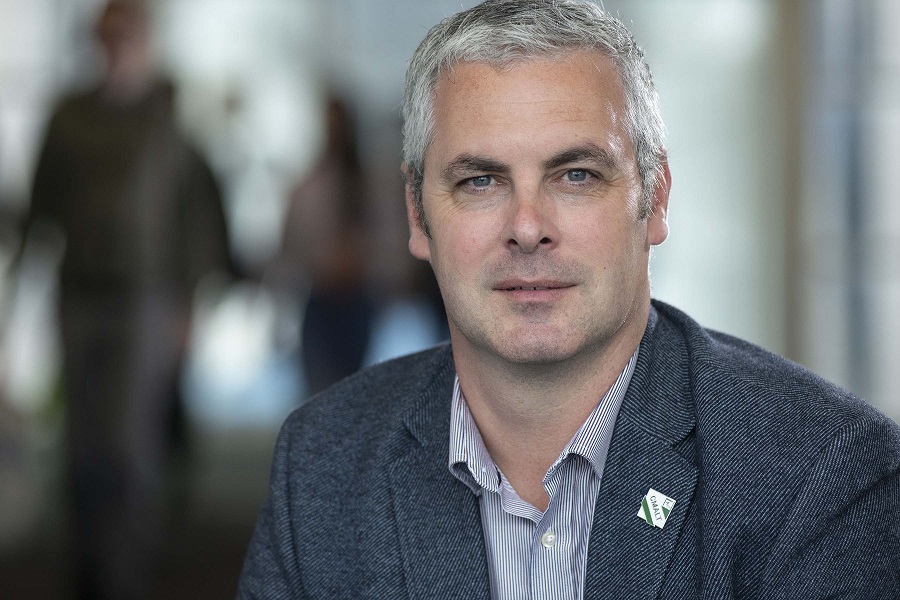 IACLE's next series of global webinars will begin on Tuesday 23 June with 'Exploring the move to online teaching, learning and assessment', led by Richard Beggs (pictured) from Ulster University's Centre for Higher Education Research and Practice. This webinar will explore how educators can best teach online in a way that encourages student participation.
Members can take part live online via Zoom or watch on Facebook. A recorded version will be available on IACLETOP.
Time: Jun 23, 2020 02:00 PM London
Join Zoom Meeting login – paid up members have been emailed all details. Contact your local IACLE office to renew your membership and obtain these details

IACLETOP
Access our webinars on IACLETOP
Fifteen webinars and narrated lectures are already available on our teaching online platform IACLETOP, with topics ranging from myopia management to business aspects of contact lenses. More new resources will be added in the coming weeks.
Read more and watch a video on how to access
REGIONAL
IACLE/EAOO Special Interest Group on Contact Lenses
Saturday June 27 is the date for an online Special Interest Group (SIG) on Contact Lenses to be co-hosted by IACLE and the European Academy of Optometry and Optics (EAOO) from 9am-11am BST. IACLE EAME Regional President Judith Morris will introduce the event.
Speakers and topics for discussion:
Dr Fabrizio Zeri – How multifocal/EDOF CLs for presbyopia are changing our approach to practice.
Dr Byki Huntjen – Does keratometry still have a place in modern soft CL fitting?
David Berkow – Contact lenses for myopia control.
Dr Sebastian Marx – Children and contact lenses.
Members can take part live via Zoom or watch on Facebook.
Time: Jun 27, 2020 09:00 AM London
Join Zoom Meeting
https://us02web.zoom.us/j/88082942819?pwd=QUwxWW91NnF1aTJ0TFVaWkZpQ3EyUT09
Meeting ID: 880 8294 2819
Password: 596934
NATIONAL
IACLE webinar series in French
A series of webinars for French-speaking IACLE members – organized by EAME Regional President Judith Morris and FIACLE Marina Barthe of the Institut Supérieur d'Optique (ISO) Bordeaux – will begin on Tuesday 30 June at 6pm (GMT+2). IACLE Treasurer Professor Etty Bitton will present 'Setting up for contact lens success: the tear film and beyond'.
Members and students can take part live via Zoom. A recorded version will be available on IACLETOP. French-speaking members will be contacted with login details.
Online events in other countries include:
Date: Tuesday 16 June
Topic: Contact lens use in myopia
Speaker: Professor Xiaomei Qu
Country: China (Shanghai Fudan University)
Date: Tuesday 23 June
Topic: Office biosecurity: the new normal – coming back to contact lens fittings
Speaker: Jesus Espinoza
Country: Mexico
Date: Tuesday 30 June
Topic: Myopia control
Speaker: Jeongmee Kim
Country: Korea (Far East University, Kookje University)
Date: June (date to be confirmed)
Topic: IACLE Indonesia perspective – ethics and jurisprudence in contact lens practice
Speaker: Dian Leila Sari
Country: Indonesia
Regional / country coordinators will provide login details for these events.
IACLE IS SPONSORED BY